November 22, 2021

Lachie Hiriart

Accommodation and Food Services

,

Blog

,

Building

,

Cafe

,

Civil

,

Clothes Brand Store

,

Concreting

,

Construction

,

Ecommerce

,

Education and Training

,

Electrical

,

Entrepreneur Health & Well being

,

Excavation

,

Finance

,

Financial and Insurance Services

,

Future Business

,

How to start a business

,

Indoor Plant Store

,

Insurance

,

Landscaping

,

Online Coaching

,

Online Store

,

Painting

,

Physical Product Store

,

Plumbing

,

Podcast

,

Realestate

,

Rental Shop

,

Restaurant

,

Retail Stores

,

Retail Trade

,

Training/course Provider

0
19 Best Project Management Software Programs 2022 (Ranked and Reviewed)
Last updated on the 23rd March 2022 by Lachie Hiriart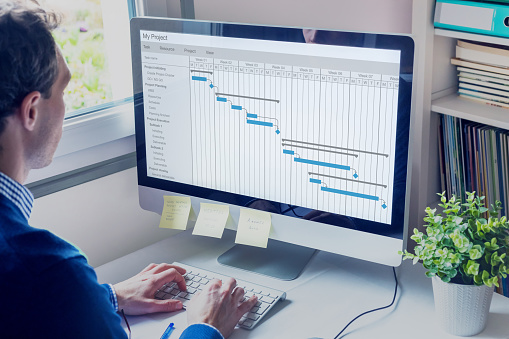 This article has attempted to cover many project management software solutions. Which one you choose will be determined by the functionality of your workflow and the features you require to manage projects and keep them running smoothly.
When tools are so similar, choosing between them often comes back to a free plan, price scalability, or user interface—I've included all of these elements when they apply.
Project management software is a favorite among project managers. It might be the one thing that keeps us from destruction. If we don't have it, we may drown in a sea of spreadsheets, post-its, and documentation.
So you're aware of the software's advantages, and you're aware that you require assistance with organizing and cooperation. However, "What is the "best project management software?" is perhaps the wrong one to ask. Ask yourself, "What is the best project management app for our team and project?"
It will be determined by the project, your team, your workflow, the project's size, your existing project management toolbox, and, of course, your budget.
To help you figure it out, I've put up a review of project management software that you've most likely already come across in your quest. I've listed what each tool does well and the products' benefits.
I believe this would filter out some of the background noise and relieves you of the tedious work.
Even the most seasoned project manager may benefit from project management software and tools to keep on top of their job. However, it may not be easy to know where to start with so many options—300 (and counting!).
That's why we've done the legwork for you: we've assembled the finest project management software for each sector or category (together with the pricing of each tool) to assist you in choosing the appropriate PM software for your needs!
What does project management software mean?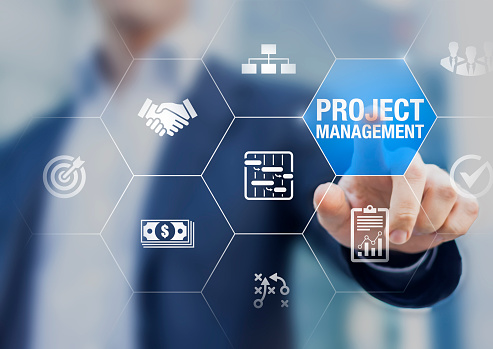 All tools and platforms that assist managers and teams in planning, organizing, and executing every element of project planning are included in project management software.
In a nutshell, it's a collection of tools and software meant to make complex projects seem easier.
A huge range of project management software is available, from personal to-do lists to complete "all-in-one" software that helps entrepreneurship organizations track projects and produce work.
Henry Gantt's Gantt charts introduced the notion of project management in the early twentieth century.
On the other hand, project management technology has brought this notion to the spotlight like never before in the recent decade. According to PWC, 77 percent of high-performing teams use project management software. Coincidence? No, we do not believe that is the case.
So, what is project management, and how does it work? The Project Management Team defines a "project" as a one-time, one-of-a-kind activity with a "particular set of activities designed to attain a distinct purpose," which frequently entails collaboration across many parties.
After then, the project is "managed" by "using knowledge, tools, skills, and procedures to project operations to achieve the project requirements." Initiating, executing, planning, monitoring/controlling, and closing are the five phases of project management. The major purpose of this overall process is to finish tasks quickly while yet delivering high-quality outcomes.
Generally, project management software helps organizations track the progress of projects, allocation, campaigns, resources, and tasks within their company. Project managers and team activities may use project management software to assess better how teams and organizations are progressing and keep teams on track.
More to know on project management software
Assume you're constructing a home. If you haven't finished putting up the walls, you won't be able to add windows. It's a lengthy procedure that necessitates the completion of certain activities in a specific order.
You presumably have hundreds of construction companies on the house, and you need to know when they can build the basement, lay the tile, and so on. Then you must plan them not just based on their availability but also each work being completed in the correct order.
Project management software is the best method to handle a complex project such as this one, which includes all tasks that need to be completed by whoever and when.
A sort of online collaboration app is project management software. Everyone involved in a project logs in to see what they have to accomplish and when to do it. These individuals also keep track of progress on those projects and add pertinent data, such as any revisions.
People with the right permission level may also see what others are doing, what conditions they must meet to complete the task, and when they must complete it.
Teams without the right project management software have tried to maintain track of all project updates and remote work since we can no longer depend on in-person meetings to communicate information, especially with the current transition to remote and hybrid work.
That is why, in 2022, project management software will be more important than ever. Collaboration is critical.
The project management software gives the person or individuals in charge of the project a clear picture of the project's status. Is it likely that all of the jobs will be finished on time?
What impact does a late task have on the predicted timeframes of other tasks? Is there someone who can take over an important assignment if the person assigned to it becomes ill?
Furthermore, if the project management software enables financial tracking, it will inform those in control whether the project is on budget.
Here are a few more advantages of project management software:
Improves communication and collaboration within a company.
Aids in cost control and budget management, resource allocation, and team burnout prevention.
Facilitates remote collaboration for geographically dispersed teams or works in a hybrid manner.
Allows leadership to see the big picture of project progress.
Assists teams in keeping tasks in perspective and understanding priorities.
Best Project Management Software Programs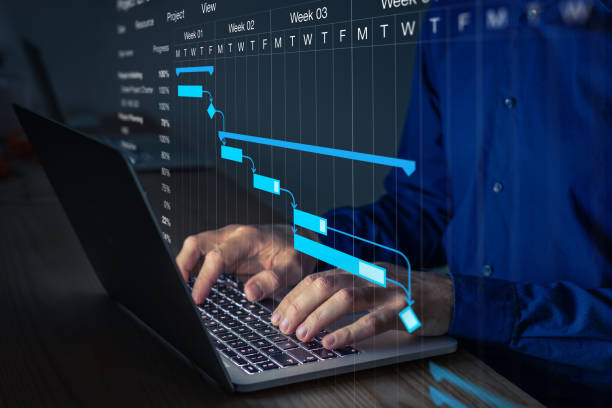 There are several popular project management software tools available to assist you in focusing on projects and tasks like a pro. We've compiled a list of the top project management software alternatives to assist you in making sense of it all and get you one step closer to absolute productivity paradise.
Here are recommendations for the project management tools to try;
LiquidPlanner
GanttPro
Mavenlink
Jira
Hive
Asana
Trello
Zoho projects
Wrike
Forcast
ClickUp
Celoxis
Smartsheet
awork
Kintone
MeisterTask
FunctionFox
Teamwork
Nifty
1.LiquidPlanner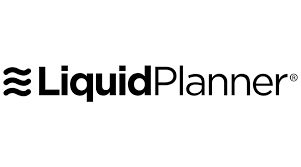 LiquidPlanner project management software combines traditional project management with time tracking. When project resources change, it updates and moves due dates and projects, one of its most distinctive characteristics. This allows you to manage better expectations about when a project will be finished or when milestones will be met based on workload.
LiquidPlanner is a customizable, automated project management system for corporate enterprises that makes planning and forecasting for entrepreneurs easier.
LiquidPlanner also features a useful budgeting component and a terrific resourcing feature that indicates how many available hours each employee has per week.
Features of LiquidPlanner
Automated resource management based on your priority and estimation inputs and your staff's workload.
Prioritization for projects and tasks is done by dragging and dropping. Based on your predictions, we calculated completion times.
Pricing
Monthly fees start at $39 per user, payable yearly.
2.GanttPro
GanttPro is one of the top free project management software based on Gantt charts, as the name suggests. Users can plan projects using interactive Gantt charts, divide projects into tasks, milestones, and subtasks, and specify a precise timeframe with resources allotted using GanttPro. Users can also use GanttPro to track team resources, project expense, and availability.
GanttPro is a Gantt chart-based project management software that can manage various projects and teams from various industries. It is distinguished for its user-friendly layout and extensive functionality.
The software contains tools for breaking down projects into subtasks, subprojects, sibling tasks, and establishing dependencies and milestones. Statuses, duration and estimation, priorities, progress, assignees, dates and deadlines, and more are all included in GanttPRO's task management capabilities. Users can choose either Gantt chart, task dashboards, or Board views to gain better visibility.
It is a project planning software for internal and external teams that uses Gantt charts. Using remarks and attachments, GanttPRO lets teams work in real-time. Workload and Resource management functions are also offered for keeping track of team member tasks and responsibilities.
GanttPRO integrates with Jira, Slack, Google Drive, and other apps.
Advantages
Gantt chart templates for professionals. The UI is simple to use and has a low learning curve.
Multiple and adaptable project views are available.
Disadvantages
Integrations aren't very important.
There aren't many choices for creating repeating tasks.
Features of GanttPro
Organize tasks, change due dates, and more with drag-and-drop tools.
To control workloads and budgets, go to the Availability tab.
In a single Gantt chart, you can see all your projects at once.
Pricing
Paid plans from $19.90/user/month and available for free.
3.Mavenlink
Mavenlink was created with the financial and operational aspects of service firms in mind. This project management software links whole enterprises and acts as the "Operational Service of Record" for service businesses.
There are various capabilities inside the program, including traditional project management, business accounting, and resource management, that assist bring together multiple people working on a project.
Mavenlink's resourcing and budgeting capabilities are particularly valuable since they enhance an organization's total financial visibility.
Features of Mavenlink
Improve resource profiles and reporting to ensure that high-impact staff is constantly engaged on high-priority projects.
To stay on budget, keep track of working hours and expenses (including salary)
.To acquire a more detailed sense of where your project stands, use the main spreadsheet-style timeline view
Pricing
For five members, pricing begins at $19 per month.
4.Jira
Jira is an agile project management and bug-tracking program originally designed for engineers and remote development teams. A wide range of global teams presently utilizes it. Still, it's especially effective for a software development firm because of its roots in the issue/bug tracking, agile, and test case management domains.
Customized scrum boards, roadmaps for sketching out goals and individual team activities, and configurable Kanban boards for graphically managing issues are just a few of Jira's capabilities.
Jira is a project management platform with many versions for corporate management, software development, and agile planning. Jira Core is a general-purpose business management application.
Features of Jira
Track project progress using drag-and-drop workflows.
Rules that are automatically executed to guarantee that all necessary processes are accomplished.
Task statuses, comments, and attachments have all been consolidated into one place.
Pricing
Jira's monthly rates start at $10 per user.
5.Hive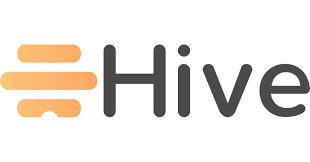 Hive is a comprehensive, straightforward, all-in-one project management solution that's the only tool you'll need to get your work done in the morning.
Hive is a project management and collaboration platform used by Uber, Starbucks, WeWork, and IBM. Hive's product roadmap is entirely based on client requests, as it is the world's first community-built software.
Hive simplifies your work in one centralized platform with flexible and dynamic views, dependencies, infinite projects, and many integrations. Hive is a wonderful solution for a varied range of enterprises and work styles, as it is used by teams ranging in size from 10 to 1,000 individuals.
Hive is different from other solutions on the market since it is the first democratic efficiency platform in the world. But what does that imply?
You know what you need from a tool to work more effectively and efficiently, and Hive is dedicated to developing project management software that meets your needs. It's the only tool on the marketplace created by users, for users. New features at Hive are continually being created in response to user comments on the Hive Forums.
Hive brings project management towards the next step with native email, native chat, and over 1,000 integrations complement task management, time tracking, and resourcing.
Hive also has six alternative adaptable project layouts, allowing you to quickly switch between Gantt, Calendar, Kanban, Portfolio, Table, and Label views.
Hive's building blocks are action cards found within larger projects. Teams can submit files, provide input with approvals and proofing, tag each other, and write comments with @mentions inside these action cards.
Hive is used by teams at all-star organizations like Toyota, Comcast, and Starbucks, which consistently rank at the top of every ranking of the finest project management software.
Hive's analytics, time tracking, and flexible view capabilities make it easy to see what other team members are working on and what projects are coming up. Hive's project management tool does have full email integration, allowing you to receive and send messages from Gmail and Outlook directly from the app.
If you're looking for a well-designed, comprehensive project management solution that can be scaled up or down depending on your team's needs, go no further than Hive.
Advantages
The user interface is simple and pleasant to use.
It's simple to integrate with other programs.
Built-in communication features are excellent.
Great all-in-one option for SMBs
Disadvantages
The functionality of the mobile version is limited.
The breadth of capabilities necessitates a steep learning curve. Reporting capabilities could be enhanced.
Features of Hive
Emojis
Simple workplace chat tool
Ability to create hashtags for fast searching
Pricing
Paid plans from $1/month and available free plan.
6.Asana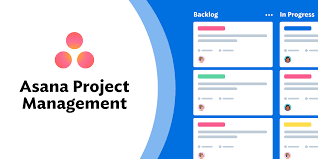 Asana is a user-friendly project management tool that can easily handle both small and large tasks, so it's on our list of top project management software. Tasks and subtasks are organized into sections in the program, which can be allocated to individuals or groups.
The project manager and the entire team may interact and offer feedback for each work in the same area, preserving each project's cooperation in one central, easily accessible spot.
Features of Asana
Helpful goal-setting tools to keep everyone working toward a common goal. Views for measuring progress include timeline, board, and checklist.
To guarantee appropriate use, keep track of the workload.
Pricing
Basic is free, the premium is $13.49 per person/month, and the corporate plan is $30.49 per user per month.
7.Trello
Trello is an excellent choice for small groups or individuals searching for a straightforward project management application. The application is based on a Kanban board, a project management system developed in the 1940s by an industrial engineer. Trello's foundation cards, which you can arrange into various stages on the board.
For a more dynamic experience, you may color-code the cards, add files or images, and allow team members to contribute on a panel with you. Trello has one important drawback; each board only relates to one project; therefore, you'll need to create two boards to establish two larger projects.
Features of Trello
With Trello Butler, create intelligent workflow automation rules. Kanban boards can divide projects into deliverables, sub-projects, or actionable tasks. Individual task cards can be customized with comments, checklists, due dates, labels, etc.
Pricing
Limited functionality and free for up to 10 panels per team. Business Class packages start at $9.99 per user, while Enterprise plans start at $17.50 per user.
8.Zoho projects

Gantt charts capabilities in Zoho Projects let you divide big projects into manageable portions and executable tasks, plan and visualize distinct activities and milestones, and generate task lists to help you plan in greater depth for project planning and monitoring. Gantt charts in Zoho Projects are also used for resource allocation, allowing you to see your project schedule and team's workload. The resource consumption table displays who is available, busy, and overburdened.
Zoho Projects is one of the best free project management software to handle projects of various sizes and complexity levels. The app includes features similar to those found on social networking sites, such as forums, feeds, and debates, and is available for Android, iOS, and other platforms.
You may use Zoho Projects to define task dependencies and allocate them to the relevant individuals, organize meetings in your calendar, and track the proportion of work performed after the project has started. Set up a recurring task to automate repetitive tasks at regular times and send task reminder emails.
Keep track of the time you spend on tasks and relate it to what you had planned. This can be done with the assistance of a built-in timer or manually. Entries are automatically entered into your timesheet, and invoices may be generated with a few mouse clicks. You may also share and upload files for team collaboration and generate and download project documents, spreadsheets, and presentations.
If you're a member of the Zoho ecosystem, you may link to numerous of Zoho's other services, such as Zoho's finance suite and Zoho Books. Third-party connectors, such as Microsoft Office 365, Google Drive, Microsoft Teams, Zapier, Zendesk, and ServiceNow, are also available in the new Zoho marketplace. Zoho Flow and Zapier integrations are also available.
Advantages
There is no limit to the number of projects you can create.
Automating workflows is simple.
Robust communication features
Multiple tasks can be tracked at the same time.
Disadvantages
Doesn't work with Quickbooks.
Some reporting features are missing.
There aren't any choices for exporting specific file types.
Pricing
Zoho Projects has a 1-week free trial and costs $5 per user each month. Zoho Projects also has a free plan that allows you to have up to three users and two projects.
9.Wrike
Wrike is a project management software that works well for groups of five or more people because it supports an unlimited number of users. Users can customize processes, dashboards, request forms, and reports with the tool, which is very configurable.
In Wrike's simple interface, users can flip between interactive drag-and-drop Gantt charts, Kanban boards, and classic workload views, allowing them to see their priorities however they want. Task lists, schedules, subtasks, shared workflows, file sharing, collaboration, and real-time communication.
Users can gain sophisticated insights into their projects with performance tracking tools, allocation, resource management, and other features.
Wrike's design and navigation are simple and intuitive, with discrete spaces, tasks, and folders. Timesheets, calendars, dashboards, reports, and streams may be accessed from the home screen for notifications and messages. Wrike also provides an extensive support center that includes videos, interactive training, a 'Getting Started' guide, and a lively community.
Wrike also has several tailored solutions for other teams and organizations, including professional service teams and marketing teams. Users can also experiment with several different layouts for similar organizational processes.
Wrike has 400plus pre-built native integrations, featuring Microsoft, Google, and Dropbox's most commonly used file management software and Salesforce and Marketo's sales and marketing tools.
Features of Wrike
Integrate the platform with sophisticated creative approval procedures.
Several dashboards are available to display crucial KPIs as well as team and individual performance
Kanban boards are great for high-level planning and assigning specific tasks
Advantages
Viewing the same data in several ways
Task modeling that is holistic and thorough
There are several customization options and opportunities.
Disadvantages
The commenting method is quite simple. In the freemium plan, there are no subtasks.
There isn't any offline access.
Pricing
The cost per user per month begins at $9.80. There are four distinct pricing options, a free version, and plans that allow free external contributors to join a paying account.
10.Forecast

The forecast is an all-in-one resource and project management platform utilized by agencies, software businesses, and consulting firms in more than 40 countries worldwide. It includes tools for managing multiple projects, everything from quotes to invoices, and sophisticated automation for predicting project delivery dates, forecasting capacity demands, and increasing efficiency.
Their AI builds rules based on user input using accumulated skills and knowledge from hundreds and thousands of projects.
The Auto-Schedule tool is useful for automatically project planning, estimating, and allocating resources to tasks. It has a drag-and-drop feature that allows you to change plans and resources quickly. Let's have a look at some of the characteristics.
Another amazing advantage is that the program automatically creates a budget for each project and crucial financial data for tracking planned vs. actual expenditures. It also allows side-by-side and real-time billing for several payment methods (fixed price, materials, and time). It comes with powerful real-time reports that you may personalize.
The forecast has added the first-of-its-kind functionality for managing projects on a retainer basis. A dashboard including totals and retainer periods allows you to keep track of current project finances while keeping an eye on team workloads and delivery time.
Several turnkey interfaces with popular project management systems are available and two-way sync using Jira on the market. It also adds PM features to accounting systems like Xero and Quickbooks.
The forecast is a smart automation tool that aids teams in completing projects from beginning to end. They employ artificial intelligence to assist plan project length and range, allocating resources and collaborators to each project with only a few clicks.
The forecast also includes an excellent resource usage feature that may assist companies in figuring out who is overworked and who is underworked throughout the company.
Features of Forecast
You can manage resources and funds in addition to project management. To arrange project and task deadlines, use a Gantt chart.
Keep track of project-specific retainers and stick to the budget.
Advantages
Predictive spreadsheet assignments
Can handle numerous projects' resources
Projects and schedules are simple to plan.
Disadvantages
Instead of being segregated, milestone data is grouped.
There is an additional charge for onboarding and training.
The learning curve is steeper.
Pricing
With a 10-seat minimum need, forecast prices start at $31.76/user/month (€27/user/month). A 2-week free trial is available.
11.ClickUp
ClickUp is a robust project management software application that allows you to manage and complete all of your team's projects in one place. Users can use a centralized workspace to plan projects, organize activities, manage resources, and interact and communicate with team members and visitors.
Task management capabilities include task checklists, templates, subtasks, and the ability to sort, search for, filter, reorder, and display tasks in the most efficient way for the team. Users can construct Gantt charts, timelines, and calendars to visualize tasks.
Wikis and documents can be created, shared, and edited collaboratively with ClickUp. Users can leave comments on documents and assignments, assign remarks, and communicate with other team members for greater communication and collaboration. Custom dashboards and six built-in report kinds for team reporting are among the reporting tools available.
ClickUp has native connectors with Slack, Dropbox, G Suite, and many other apps and Zapier's over 1,000 integrations.
Features of ClickUp
Sprints that are fully automated
Google Calendar sync in both directions
Integrated wiki and centralized document repository
Advantages
Unlimited members are allowed under the free forever plan.
All paid account tiers provide unlimited file storage.
It is possible to email a task directly from Outlook.
Disadvantages
Only premium accounts have read-only guest permissions.
Only premium plans get access to the reporting suite.
Granular customization options necessitate a lengthy setup.
Pricing
The free plan at ClickUp is comprehensive and covers all of the essential features. The unlimited plan is $5 per user per month and includes more features.
12.Celoxis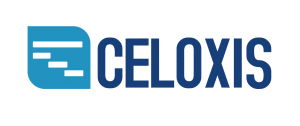 Celoxis is a project management application that allows teams to keep track of resources and operate seamless workflows. It's on our list of the top project management software since it assists teams with project request tracking, planning, accounting, resource management, and portfolio management. This solution also includes a client portal for everyone dealing with a client you'd like to grant limited access to.
Celoxis is an all-in-one work collaboration software and project portfolio management that is fully web-based. Celoxis is one of the most widely used project management systems globally, with HBO, Rolex, KPMG, Virgin Care, Del Monte, Singapore Post, LG, and Deloitte using it to streamline their projects, processes, and people.
Celoxis' real-world project schedules and interactive Gantt Charts include all team and work dynamics, such as geographically spread project teams operating in various timezones, unavoidable absences, part-time resources, interim resource swaps, and even inter-project dependencies.
Celoxis has a robust and unique task management system. Teams have an advantage over other solutions by reducing the need for several software applications. Celoxis allows them to view all of their jobs and to-dos in one place and report issues, handle tickets, and full time. They also receive relevant alerts in their mailbox and can send updates without logging in.
Collaboration is a breeze with project conversations, @mention comments, document version control, file sharing, and an activity stream. 80% of their common tasks, such as initiating a timer, uploading a file, or changing status, can be completed directly from their dashboards.
With just a real-time project tracker, resource availability and utilization, risks, timesheets, project finances, risks, issues, and to-dos, Celoxis offers executives a single source of truth.
Celoxis has tremendous analytical capabilities, and their colorful and dynamic charts give your project data a new lease on life. Organizations may use their dashboards and built-in best practice reports to get 360-degree real-time insights into project health, actuals vs. projections, team utilization, and profit margins. With their extensive custom field library, including formula fields, you can effortlessly track all of your financial KPIs, such as NPV.
Whenever it comes to diverse companies and sectors, Celoxis is incredibly adaptable. You may design and customize the easy project and business processes inside the project management system using their one-of-a-kind bespoke applications.
Features of Celoxis
Gantt charts and Kanban boards are examples of traditional project management views.
Tools for risk management and planning
Tracking issues
Advantages
Task tracking using an in-app timer
Percentage of project tasks completed by each user
Gantt chart with a lot of interactivity
Widgets that may be customized for groups or individuals
Disadvantages
There are some difficulties in creating reports.
The menu structure is complicated.
The planning of resources is not automated.
Pricing
Celoxis is among the few project management software solutions in SaaS and on-premise versions.
On-premise costs $450 per user once, whereas SaaS costs $22.50 per person every month (annually).
Both provide a 30-day free trial and demand a minimum of 5 users to sign up.
13.Smartsheet
Smartsheet is a project management application that looks like a spreadsheet. It has received several awards for swiftly becoming a popular business app. If you're used to operating in Excel and want a break from intricate formulae, Smartsheet is a good option.
It conducts all of the computations for you over numerous pages. Individual projects might also have unique brand logos and color schemes.
Smartsheet provides project management capabilities like process automation and task visualization in Gantt charts, calendars, and cards. Team members are notified in real-time of key changes, and the tool includes shared views, detailed history, automated notifications, activity logs, status reports, and reminders to keep everyone in the loop.
The Critical Path tool emphasizes all tasks that directly impact the project completion date To keep track of crucial milestones. This tool's reporting capabilities are impressive, with customizable summary reports that can easily export to Excel.
Smartsheet is a project management tool that uses a table interface similar to an Excel spreadsheet. This cloud-based solution allows users to choose from various additional data visualization views.
Work automation flows in Smartsheet let you eliminate manual activities and automate recurring operations, allowing you to automate some of the more boring day-to-day tasks.
Google apps and Microsoft and development tools like Jira and valuable business apps like Salesforce, Box, Slack, ServiceNow, and Tableau are integrated with Smartsheet. A webhooks and REST API are used to extend the platform.
Features of Smartsheet
Create and manage tasks using the spreadsheet view, and visualize project status using Gantt charts and other views.
Thanks to many dashboards, you can get granular information on the effectiveness of your teams and projects and teams.
Create powerful workflow automation rules to eliminate time-consuming chores.
Advantages
Sheet-to-sheet connections
There are numerous project templates and materials available.
Sharing is simple.
Easily configurable dashboards
Disadvantages
Jira, Salesforce, and Dynamics connectors are only available on the Premier package.
The colors on the chart can't be changed. Changes aren't reflected in real-time.
Pricing
Smartsheet is available for $7 per user each month, with a baseline of 3 and a max of 25 users. They also provide a free 30-day trial.
14.awork
awork is a project management tool with an easy-to-use interface that enables creative and project teams to integrate it into their daily operations swiftly.
awork has tools for organizing projects and activities in to-do lists, generating boards and timetables, managing resources, and interacting with coworkers. For example, teams may use project templates to organize all of their clients' timetables, allocate the team depending on their accessibility, and begin collaborating upon tasks and files.
Teams may track their progress towards project milestones with time tracking tools incorporated into the project management process in awork. Visual reports that may be customized help teams keep a closer eye on metrics and progress.
awork cannot determine monetary budgets or charge rates while directly interacting with typical billing systems.
The user interface of awork ensures a quick learning curve across all users, even non-specialists, and does not need any prior project management experience. An awork membership includes personal onboarding assistance and a wide choice of lessons and best practices.
Slack, Microsoft Teams, OneDrive, Google Drive, Office365, Google Calendar, and Google Assistant are among the communication platforms that awork integrates with, as are various payment systems. Also included is unlimited access to awork's open API. Zapier has more integrations available.
Advantages
Focus on user-friendly interfaces.
Personal assistance is available at any time.
Recurring processes are simple to automate.
Options for keeping track of time are clever.
Disadvantage
There is no way to personalize the forms.
Pricing
awork starts at $11.76 monthly per user (10€ per month per user). A 2-week free trial and a 1-month money-back guarantee are also available.
15.Kintone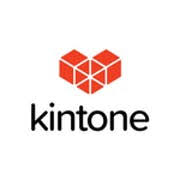 Kintone is a configurable project management software platform utilized through teams at Volvo Trucks, North America, Shiseido, Japan Airlines, and over 23,000 other organizations worldwide. Their innovative project and task management strategy allows you to create a range of customizable "apps" for data management, workflows, and business processes, either from the start, using templates, or using your current spreadsheets.
Kintone apps can be configured for project management, customer databases, sales CRM, expenditure reporting, shared to-do lists, product feedback, equipment management, and other uses.
Kintone allows you to create a no-code project tracking app by dropping and dragging items like rich text fields, date fields, number fields with built-in calculations, drop-down menus, attachment spaces, the user or group selection menus, relevant data from other apps, tables, and more onto the page.
You can utilize the app to easily handle any tasks and data your team has to track once you've constructed it. Your project tracking system can also appear and perform the way you want it to with personalized notifications and reminders and comprehensive permissions settings.
Kintone's capabilities for filtering and prioritizing tasks by data field or team member to produce dashboards views or custom reports, and the power to handle handoffs and reminders between team members for multi-step workflows, make it ideal for project monitoring.
Teams may also review projects directly within the app and in the subject or project-based threads, thanks to Kintone's built-in communication tools. Task-tracking software and searchable communication threads are organized in dedicated "spaces" for your team's project.
Kintone offers free native plugins created by the Kintone team and premium Zapier or API connections with other tools including Slack, Gmail, Google Calendar, Outlook, MailChimp, Tableau, Salesforce, HubSpot, Eventbrite, WordPress, Dropbox, QuickBooks, and many more.
Kintone may be the project management software if you're working on many projects with a large crew. Users may use this software to automate processes, see the status of ongoing projects, receive reminders when tasks are required, and take precedence or filter activities. Kintone also offers several applications and add-ons that may be used in conjunction with services like Box, Domo, Dropbox, and Eventbrite.
Advantages
Flexible pricing, including discounts for schools and non-profits
Data is simple to gather and modify into attractive reports.
Admin accounts have a plethora of customization tools at their disposal.
Disadvantages
There are no native templates for a typical project or document type.
Every price tier has a storage limit of 5GB per user.
There isn't a single-user plan available (minimum 5 users)
Pricing
Kintone costs $24 per user each month, with a minimum of 5 users. Non-profits and educators can get a monthly subscription (no credit card necessary) and discounted costs. While part of the free trial, Kintone's staff also provides free bespoke app development.
16.MeisterTask
MeisterTask is a project ma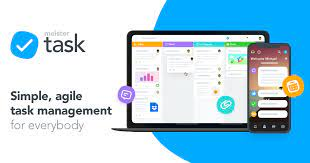 nagement and web-based task solution designed for managing agile projects using Kanban-style boards. User-friendly interfaces, straightforward functionality, and smooth connections with other project tools are all product features.
Colorful, customized project boards are among the tool's capabilities, as are additional elements to make projects more streamlined, efficient, and successful. The timeline feature enables workload management by providing a Gantt-style perspective of tasks that enables users to identify bottlenecks and keep work moving smoothly. Automation can be set up to pace manual labor and automate the completion of recurrent chores.
Due dates, watchers, time tracking, assignees, checklists, tags, and other task management capabilities are also available. Commenting, @mentions, alerts, and inline file attachments are all available in MeisterTask (including integrations with external cloud storage). MeisterTask is easy to use and requires no prior training or onboarding.
Slack, Microsoft Teams, Zapier, G Suite, IFTTT, MindMeister, and others are among MeisterTask's connectors.
MeisterTask, like Trello, is a Kanban-based solution that lets you organize tasks and projects within a bigger team. MeisterTask's features are far more simplified and personalized than other project management software.
This tool also comes with pre-built processes to help you get the most out of it. You may also create a bespoke process for your team.
Features of MeisterTask
There are no limits on the number of parts and phases for project processes.
To keep team members focused, set task boundaries for them.
All projects are visualized using Kanban boards and Gantt charts.
Advantages
Intuitive functioning and a user-friendly interface
Timeline feature in the manner of a Gantt chart for arranging tasks on a calendar
It's possible to automate repeated tasks.
Disadvantages
There is no Linux desktop application
Recurring tasks limited to paid users
No subtasks possible, only checklist items
Pricing
MeisterTask is a freemium option that allows you to work on up to three projects for $8.25 a month. A month free trial is included with their paying programs.
17.FunctionFox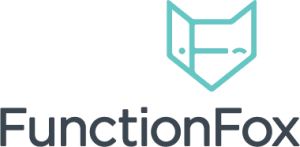 Creative professionals for creative professionals created FunctionFox. Because FunctionFox is web-based, it allows in-office and different users to collaborate in real-time. It includes easy-to-use tools to help your dynamic systems project schedules, track your progress with engaging calendars and Gantt charts, manage your resources with activity taught and to-do lists, and collaborate and communicate via the project blog.
FunctionFox is simple to use, and the lessons and help given make it even simpler. A help center is available on the FunctionFox website, and thorough help files are bundled with the software. All customer assistance is limitless, continuous, and is included in the subscription price.
The FunctionFox Premium plan involves project scheduling features. Users may schedule tasks and track deadlines while moving with the mobile site, iPhone/iPad, or Android applications, compatible with all current web browsers.
Features of FunctionFox
With every subscription, you can have an unlimited number of clients and projects.
Gantt diagram and resource capacity calendars that are interactive
Tracking retainers to ensure correct client billing.
Advantages
Modern, user-friendly UI
There is a built-in timer.
Reports are simple to create.
Possibility of archiving previous projects/clients
Disadvantages
More integrations are encouraged.
The customizability of invoices is limited.
There isn't a free plan available.
Pricing
The Premium plan is available at $50 a month and goes up from there.
18.Teamwork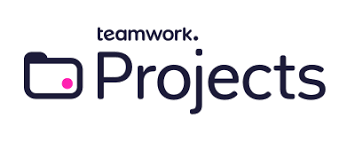 Teamwork is a project and task management tool that aids in-house teams and agencies improve cooperation, visibility, accountability, and outcomes. It's a versatile, feature-rich project management tool that lets you manage the complete project lifecycle from beginning to end.
Create task lists, subtasks, and tasks to break down the task into action plans for your team using Teamwork's tools to help you organize your projects and milestones. To assist mark up your assignments with valuable information, you may add due dates, descriptions, priority, supporting papers, or tags.
There's also a valuable "Workload" function that shows you the overall capacity of your team. This project management software's collaboration tools are fantastic—comment on tasks with clients and your internal team.
Overall, Teamwork is a user-friendly and adaptable application. Because it has so many capabilities, there is a learning experience to become used to it. However, recurring webinars, access to help manuals, an online resource center, and a committed customer support team make this much easier.
Gmail, Harvest, HubSpot, Slack, QuickBooks, Dropbox, and other technologies are all readily integrated with Teamwork.
Features of Teamwork
Gantt chart views, task lists, and Kanban-style boards
Client user role that isn't included in your overall number of users
Templates for projects
Advantages
On project plans, you may easily zoom in and out.
It's simple to update clients or your team on the status of a project.
It is possible to switch features on and off (tasks, messages, time, risks, billing)
Disadvantages
There is no opportunity for advanced customizability in the CSS template.
There's no way to know how capable your team is.
There are no industry-specific project templates or formats available.
Pricing
Teamwork starts at $10 per month per user. They also provide a free 30-day trial.
19.Nifty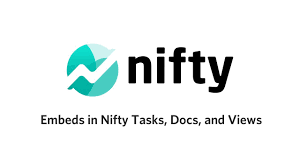 Nifty is a project management solution that shortens project development cycles and boosts team productivity by tracking progress via milestones and ensuring that organizational objectives are met on time.
Nifty contains file and document sharing capabilities and Kanban and list views for task management. It also has a constructed calendar that can be combined with Google. Nifty also includes amazing collaboration capabilities, such as project-specific individual discussion threads.
The cross-organizational project overview page gives insights on high-level deadlines and task-level deep-dive analytics for projects, and Nifty is adaptable to your team's project process. The Nifty assistance center aids in maximizing team efforts on the platform.
Nifty imports data from Asana, ClickUp, Basecamp, and Trello and has native connectors with Slack, GitHub, Dropbox, Zoom, Google Drive, Google Calendar, and over 1000 more apps through its Zapier integration.
If you're looking for a straightforward, easy-to-use project management solution for solo or Teamwork, Nifty is a terrific option. Nifty allows you to manage whole projects, campaigns, and individual tasks in Kanban or Gantt views that milestones may arrange. You may update and centralize work processes and discover a single central tool for the team to operate from within the app.
Features of Nifty
Within the platform, you may create and manage sprints with specific goals.
To improve cooperation, use real-time chat and calendar management.
To gain a better perspective of tasks, use Kanban with swimlane views.
Advantages
Within the system, there is a good chat option.
Document storage, creation, and administration are all made simple.
a large number of integrations
Disadvantages
Only paid plans allow guests and clients to be invited.
Only premium accounts have access to time monitoring and reporting.
There aren't any native interfaces with financial planning software.
Pricing
Paid plans start at $5 per user per month.
How do we select the right project management software?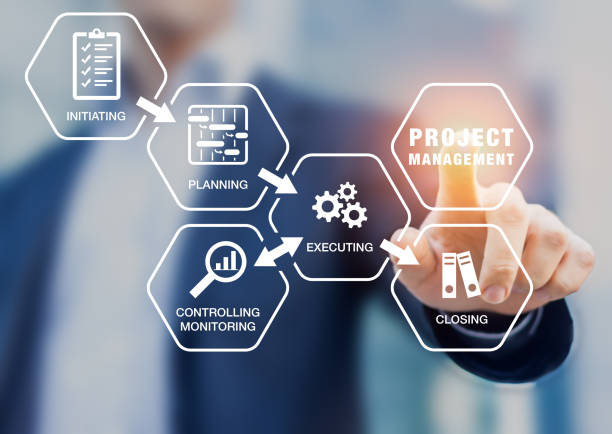 We tested and evaluated over 19 project management solutions for this list of the best project management apps, and we've included the products with the highest scores here. We evaluate the demands of several company types when establishing ratings, including small firms on a budget and huge organizations that must simultaneously manage several projects, employees, and finances.
A project is a series of tasks with a beginning, middle, and end date and a deliverable. We only include typical project management apps in this category. These applications are designed for project management rather than continuing work.
The software must support Gantt charts, a sort of timeline view being used in project management to be included in this list.
Other outstanding collaboration tools, such as Trello, Airtable, and Basecamp, are frequently referred to as "project management apps."
While certain collaboration and work-management applications are excellent at handling specific types of work, they aren't often suited to manage the intricacies of hundreds or thousands of projects with their timetables at the same time. As a result, they are not included in this list.
What can you do with a project management application?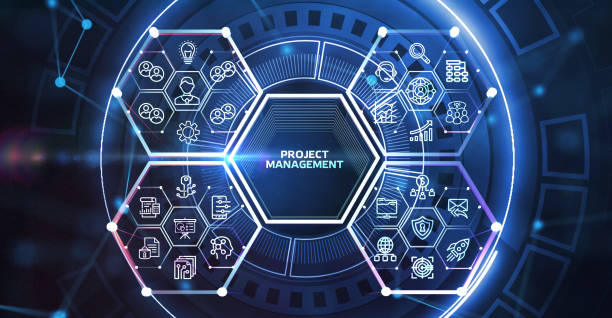 Project management applications allow you to track and manage almost any project, including developing a new product, constructing a home or website, and launching a marketing campaign.
Teams often use project management applications to track many projects simultaneously. The program assists them in determining when work should be scheduled depending on when tasks must be completed and the human resources provided to complete them.
The most effective project management software foresees issues before they arise. Project management software can sound an alert when deadlines are in danger of slipping, but before it happens, by tracking the progress of work and specific tasks (for example, having finished six hours of a job that is expected to take a total of eight hours).
The most effective project management systems will automatically reflow the schedule when tasks deviate from the project schedule. They create reports that show supervisors which team members are overworked or underworked. Some of them also allow you to keep track of project budgets so that you may submit bills to clients for time spent working.
The best free management software
Free versions of some of the greatest project management software solutions are available. The free versions are usually heavily restricted in some way.
You could only be authorized to handle 1 or 2 projects at a time, or you might only be allowed to work with a small group of individuals.
Furthermore, the free version of an app frequently does not have all of the program's main features. It could work if you have a small team and simply need to handle one or two projects.
Zoho Projects, Wrike, Teamwork, TeamGantt, ProofHub, and a few more that didn't make a list, such as AceProject, all provide free accounts.
Choosing the best project management tools for your business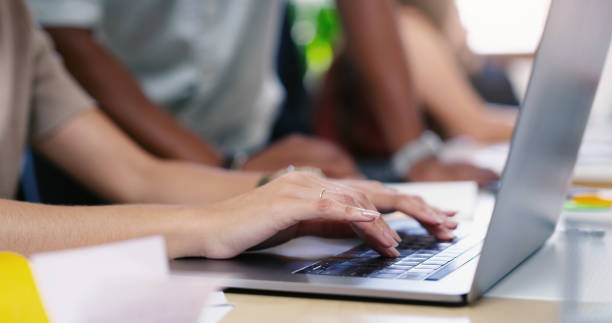 Organizations should carefully consider how new project management software is implemented. The project manager in charge should get the support of key stakeholders, ranging from C-level executives to project team members. Before embarking on a significant project, project managers should establish a timetable that gives time to learn how to utilize the program. Every project will be appropriately set up in this manner.
Prepare support documentation and training materials to ensure that people don't waste time learning about project management software and can swiftly return to their regular tasks.