November 23, 2021

Lachie Hiriart

Accommodation and Food Services

,

Blog

,

Building

,

BUSINESS SOFTWARE

,

Cafe

,

Civil

,

Clothes Brand Store

,

Concreting

,

Construction

,

Ecommerce

,

Education and Training

,

Electrical

,

Excavation

,

Finance

,

Financial and Insurance Services

,

Future Business

,

How to start a business

,

Indoor Plant Store

,

Insurance

,

Landscaping

,

Online Coaching

,

Online Store

,

Painting

,

Physical Product Store

,

Plumbing

,

Podcast

,

Realestate

,

Rental Shop

,

Restaurant

,

Retail Stores

,

Retail Trade

,

Training/course Provider

0
10 Best CRM Software 2022 (Ranked and Reviewed)
Last updated on the 24th March 2022 by Lachie Hiriart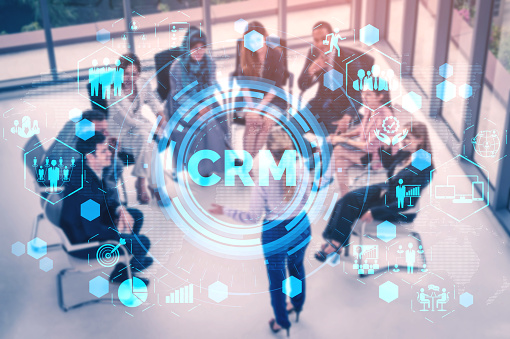 A customer relationship management system is software that stores customer and prospect contact information, along with details about interactions, such as meetings or phone calls. CRM systems are designed to streamline processes and increase profitability in customer-facing business.
An excelling CRM system can also be used for social media monitoring and marketing automation in its most advanced form. A good centralised CRM software can be deployed across an entire organisation — from marketing efforts to sales to customer experience— so that all departments can access the same information simultaneously.
The primary function of the best CRM software is to serve as a wild repository for all customer data and interactions. We will be looking at how customer support teams use CRM solutions to track the customer journey and create leads. There will also be highlights of how the best CRM Software will create opportunities, launch campaigns, manage them, and then use it to evaluate team performance for marketing teams.
What makes a great CRM platform?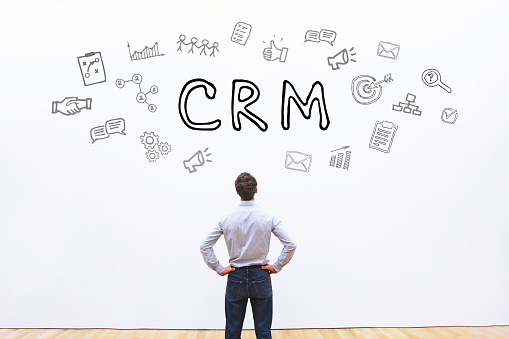 Easy usage
The most important feature of any CR is, easy to use. If it's not easy to update, add data and create reports, you won't use it.
Salespeople, for example, are a busy bunch. When you're selling, speed, efficiency, and effectiveness are paramount for your sales team– or at least they should be. So, when it comes to implementing CRM platforms that will make your sales teams more efficient and help them sell more, you need to ensure that the system you choose is easy to use, straightforward and intuitive.
An excellent sales process should be what your sales team will want to use daily – not one they dread logging into. The best sales process have been developed with user experience at their heart from the ground up with well-researched customer data, sales forecasting, and CRM solutions. A tool that is as simple as using Facebook or Gmail as a regular mobile app but with all the information and functionality that they will require to do their jobs effectively.
Third-party option
If you have other business and marketing software, you'll want to ensure your CRM integrates with them. For example, if you're using email marketing software like Constant Contact or MailChimp, make sure your CRM integrates with those tools to track the results of email campaigns in one place.
A good CRM should also offer any complex third-party integrations with ease. This means you can connect your CRM services with other applications. Integrations also allow you to share data between applications which saves you time. Your CRM should also use the latest web technologies like HTML5, CSS3, and JQuery.
Customisation
Customisation is one of the most important features that CRM software should have. CRM software helps in various departments and must tailor to the needs of different departments. Hence, it is imperative for the CRM so the CRM software must be a personalised sales-focused software to be flexible and adaptable to be personalised as per users' requirements.
Most of the sales-focused CRM vendors provide customisation options. Salesforce, for example, is a sales cloud that provides a variety of customisation options like wizards, drag & drop tools, etc., for its users. This is so that they can easily customise their accounts.
While this should be a given of every CRM platform, sometimes you'll find that a system won't let you edit a contact's name and record it in the history of your relationship with that contact. Or you might find that your customer service team cannot see notes or activities from your sales funnel in the CRM system. A great CRM platform will allow you to easily create new records and keep them updated as you interact with customers, prospects, and leads.
What is the best CRM software available?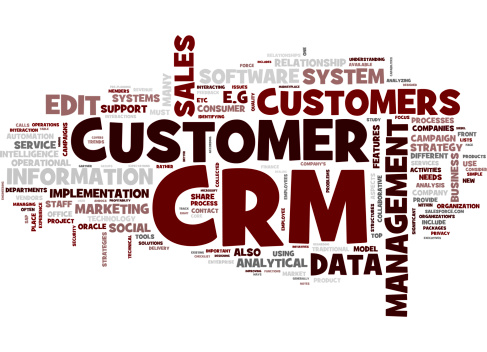 Zoho
Bitrix24
Pipedrive
Apptivo
Monday.com
Zendesk
Oracle NetSuite
SalesForce
Freshsales
Hubspot
1.Zoho (best CRM software for business scaling)

Zoho CRM software is a cloud-based solution, which provides much greater flexibility than on-premise options. It combines sales automation, sales funnel, marketing, help desk, and other channels into one platform to increase sales professionals' productivity while deepening customer communications. Plus, Zoho CRM's add-on suites—Finance, Custom Apps—make it extensible and customisable to address the unique needs of your business.
This customer relationship management software is made to help sales managers sell smarter in all sales processes. Built-in and open APIs enable users to connect any app or process—including email, forms, phone, fax, and support software—in one place. And with built-in analytics on communication, productivity, team performance, and Mobile Client Management tools, your entire organisation will stay connected, and sales performance will be optimised.
Features
A customer relationship management system is a software tool that manages customer interactions. A good CRM helps users organise, automate, synchronise sales, marketing, customer service, and technical support.
Zoho CRM is a cloud-based software that offers sales force automation, customer support & service, marketing automation, inventory management, and reporting. It has five editions: Standard, Professional, Enterprise, Ultimate, Free Edition. Each edition is priced differently and includes different features.
This CRM is a SaaS product providing an enterprise-wide view of customer interactions across multiple channels like email, phone calls or social media messages to help build better customer relationships for any business. Its major features include;
Workflow management
Advanced analytics
Territory management
Sales
Marketing automation
Pricing
The free Zoho CRM edition is great for small businesses just starting and willing and testing the market. The free trial begins with the Standard edition for sales reps using Zoho CRM data software and includes three users. With an upgrade to premium membership, you will have over 1,000 records, 5GB storage, and limited customisation options.
Zoho also features two paid editions: Bigin CRM and Zoho CRM Plus. Bigin CRM is perfect for very small businesses that need more from their software if you're looking for more features than the free edition offers. It is just $14 per user per month if billed via Bigin and $57 per user via the CRM Plus membership. You get all the benefits of the Bigin plan and access to tools like sales forecasting tools and sales incentives. You also get access to Zia Voice — a voice assistant that helps with project management.
When Zoho CRM software is the best scaling business processes
Zoho is also the best in scaling business processes, smooth integrations with other products and a great value for your money. The quality of your product will be the result of many years of experience and the work of their top-notch developers.
Zoho CRM systems are not just selling software; they sell a solution. You can be sure that once you get on board with them, your business deals will be running smoothly, and you and your company will reach your goals faster than ever before.
Pros and cons
Pros
Excellent customer relationship management solution
Quantitative analysis of sales reps
Effective customer relations
Cons
UI Customisation
Lesser restrictions for created workflow automation
2.Bitrix24 (best for flexibility and integration power)
The right tool for you depends on the type of team you're managing and your work. If your team is dispersed, remote, or both, then monitoring who's doing what and when is key.
Many of the tools we tried were great at providing a way to track time spent on tasks, but they fell short in other areas. For example, DeskTime lets you track where your team is spending time online; it also offers integrations with Slack and Google Apps. But it doesn't allow people to communicate via chat within the app itself.
Bitrix24 was one of the only tools that met our criteria across the board: It allows you to create task lists, assign tasks to team members, track time spent on each task and each project (via timers or by entering data manually), add links and files to projects, attach tags to projects for easy searching and filtering, record and send videos directly makes this one of the best CRM software around.
Features
For features, this CRM software empowers the sales team to also message colleagues within Bitrix24's instant messaging or video conferencing (via HD video), get email notifications about new messages and comments left on projects, change permissions for users so they may view or edit certain projects but not others. The flexible platform makes it the best CRM software to generate reports on hours automatically worked per person or project and search through all customer data information.
Good marketing automation
Effective project management
Web design capabilities
File sharing and storage
Video conferencing
Task management
Calendar sharing
Document management
Time tracking
Pricing
Bitrix24 offers a range of tools for small businesses and large enterprises with dispersed, remote teams at well-streamlined price ranges. It also has an Enterprise edition that provides added features such as advanced reporting options and third-party application integration. Like the free version of Bitrix24, the paid plans offer features designed with ease of use in mind. The pricing plans are flexible enough to accommodate businesses of all sizes without breaking the bank.
When Bitrix24 CRM Software is the most flexible to use
Bitrix24 provides tools to manage projects, track tasks, and schedule events per user. It also allows for managing email, instant messaging, and social networking services. It provides a single platform on which teams can communicate, collaborate, and share documents.
Unlike other project management tools with a steep learning curve and taking time to get started, Bitrix24 is very easy to use. It helps conduct collaborative team meetings and manage projects from start to finish. Users of all types can benefit from its simple, intuitive interface and a wide variety of built-in features.
Pros and cons
Pros
Complete monitoring of entire sales process
Time tracking
Simple integration
File-sharing abilities
Cons
Some functions aren't 100% effective.
Low technical support
3.Pipedrive (most easiest CRM for project management)
This CRM helps you focus on actions that matter, and it removes clutter, saves time and keeps everyone organised. This is the first CRM tool developed from the salesperson's point of view in the entire CRM industry.
The Pipedrive CRM software is a pipeline and deal management solution for all to medium businesses. It helps the client organise sales activity, track communication, update deals, etc. This CRM app provides you with the marketing tools to increase your sales productivity.
Pipedrive is also a pipeline management tool that helps you focus on actions that matter. It is easy to organise and yet powerful enough to keep things organised.
Features
Pipedrive also offers a few sales-related add-ons: LeadBooster and Web Visitors. LeadBooster is a Chrome extension that integrates with your LinkedIn account to help you generate more leads. The extension will notify you when someone views your profile. It also provides basic information about the person, such as their company a so that person the other hand, Web Visitors so you can personalise your follow-up message. Finally, it gives you the option to save the contact as a lead in Pipedrive.
On the other hand, Web Visitors is the paid add-on that helps you see which companies visit your website. It uses a tracking pixel to collect visitor data then lets you know which companies are visiting your site, how often they visit and what pages they're interested in. You can use this data to inform your sales efforts and tailor them to your prospects' interests when reaching out for the first time. You can even view individual visitor activity if you have their email address stored in Pipedrive.
Optimised email and communications
Insightful reports
Integrations
Lead power
Excellent privacy
Pricing
There is an offer of a free trial for anyone to test Pipedrive for 30 days. With Pipedrive, There is an aim to make customers more successful in selling without compromising simplicity or elegance. LeadBooster offers a simple form that can be embedded on your website to generate more leads. The tool costs $15 per month and lets you track the number of visitors, leads, and email open rates.
Web Visitors is a more advanced lead generation and visitor tracking tool, starting at $59 for 100 tracked visitors per month. The tool lets you track unique visitors, their location, and the links they've clicked on your site.
When Pipedrive is the best easy-to-use CRM software
Pipedrive is the first CRM software built with salespeople in mind, not admins. Pipedrive is an easy-to-use CRM app that helps you keep on top of your visual sales pipelines and close deals in less time. Simple, visual pipeline management. Automatically track emails, calls and other activities to your deals. Use custom deal fields to store information important to your sales and marketing process.
Pipedrive is the CRM & pipeline management tool that helps you focus on actions that matter. Salespeople and business owners can use Pipedrive to track, manage, and report on the most important deals in their sales pipelines.
Pros and cons
Pros
Direct approach
Sales-optimized
Lead management
Lead generation tools
Cons
Lack of campaign planning
4.Apptivo (best for start-ups and smart contract data)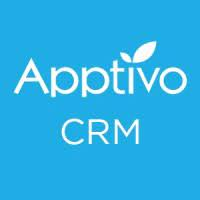 Apptivo is one of the few applications in our CRM roundup to offer an open API. This feature enables users to connect this CRM tool to other services and third-party apps. The company also just launched a free basic account for small businesses that need fewer than five users and 500 contacts.
Apptivo's UI is intuitive and easy to navigate. This CRM can build fields and customise forms without the vendor's training because of the product's straightforward layout and menus. Existing customers are happy with Apptivo's service as well as its price.
Features
Apptivo is the best CRM software for companies that want to manage multiple business functions with one app: sales, procurement, expenses, invoicing, marketing, contracts. The software is free for up to six users and three apps. Paid versions add more users and apps and start at $25 per month.
The software includes various customisation options and integrations with other popular apps. Apptivo can be a good fit for small-to-medium businesses that want an all-in-one solution.
The Marketing app lets users send email campaigns directly from the system or through an integration with MailChimp or Constant Contact. It also includes tools for segmenting audiences and tracking open rates and click-throughs. And the Contracts app enables users to create contracts from templates, sign documents electronically, and store contracts in the cloud for easy access by authorised users.
Accounting analysis
Supply chain management
Purchasing and inventory management
Expense tracking and recording
Time tracking and recording
Contract management feature
Pricing
With an impressive array of features for such a low price point (from $10 to $25 per month), Apptivo does a good job handling the basics of what small entrepreneurship businesses need for their CRMs. The software supports an unlimited number of users with no cap on storage or data. You can add different modules to your plan for $10 or $25 for the user each per month.
When Apptivo is designed for small businesses
Apptivo is a cloud-based small business CRM and business management platform that features more than 35 integrated apps. Designed for companies looking to manage multiple business functions—including sales, procurement, expenses, invoicing, marketing, and contracts—Apptivo offers a wide range of capabilities without the high price tag.
The CRM app provides tools for managing contacts, tracking leads, and building quotes and proposals. Users can also track sales activity with built-in dashboards. Then the Leads & Opportunities app in this software supports lead generation by importing data from email campaigns or online advertisements. It also includes a lead scoring function to help users identify prospects most likely to convert into customers.
Pros and cons
Pros
Time tracking feature
Good leads
User friendly
Cons
Limited support service
Limited updates
5.Monday.com (best performance CRM tool)
This CRM software will allow you to manage the customer data, interactions, and processes the way you want them. It will keep all the data protected. It will allow you to capture the leads online through an integrated contact form. Leads captured on other forms can also be inserted automatically. Monday.com will allow you to import the leads from various tools.
One of the most important features or benefits of the best CRM software is that it organises all your contacts in one place as groups or accounts so that you can easily access them whenever needed. It allows you to create and send emails to your contacts to stay informed about your company's events, promotions, product updates, etc. You can also schedule emails and set up periodic emails sent promptly.
The software allows you to record each interaction with a potential customer. Thus, it helps the sales team know what action has been taken on each lead and what needs to be done next to make a successful sale.
You can also create custom reports in this software to track how well your business performs and its progress towards achieving goals and objectives. These reports help you make better decisions for your business based on accurate information.
Features
The platform is highly customisable and allows you to organise your team according to your needs. With monday.com CRM, you can track leads and sales timelines with ease. The powerful reporting feature of monday.com allows you to understand your sales performance and historical trends to easily make forecasts and set new goals for your sales team. Below are some of their other features;
Autosave feature
Session Management
Advanced Account Permissions
Limitless automating actions
Audit logging
HIPAA Compliance
Pricing
This software has four pricing plans, which are $17 per month for Basic, $26 per month for Standard, $39 per month for Pro, and pricing on a case-by-case basis for Enterprise. These prices cover two users; if you pay annually, you save 10%. The product also has a free trial period of 14 days.
When Monday.com is best in performance
Monday.com is a project management tool used by more than 60,000 customers around the globe, including team leaders and companies such as Sony, Samsung, and Spotify. The Monday app has everything you need in one place and makes managing projects a breeze. Keeping your employees up to date and organised is easy. Create boards – add columns, assign members and set deadlines. Create tasks – until the project is completed, you'll know exactly what needs to be done, who will take care of it, and how much progress is being made.
Switch from chat to do mode seamlessly – manage all your Work from Home To-Dos, Tasks and Projects with the help of a Fully Integrated Chat Project Management App that lets teams collaborate, stay organised and get work done. See it all in one place – with real-time updates on what's going on with your projects and teams. Chat stays within a relevant context, so you never lose track of conversations or important information.
Pros and cons
Pros
Time tracking
Chart view
Private board features
Create boards
Cons
Affordable plans
Lagging issues
6.Zendesk (best CRM software for sales teams)
Zendesk Sell (formerly Base CRM) is a web-based customer relationships management software that helps businesses manage their sales processes. Manage leads, contacts, company tasks and accounts in an organised way.
Track activities with the mobile app. Organise team calendars and share notes. Schedule meetings and calls set reminders and goals. Get access to insights and reports on your sales pipeline. Get seamless integration with apps you already use, such as Gmail, Mailchimp, HubSpot, Zapier, etc.
Features
Salespeople are busy. They're juggling multiple deals, calls, and tasks every d and working with other team members. Zendesk Sell is a CRM software that saves time in your day-to-day activities to close more deals.
You will obtain visual sales analytics at a glance: track your individual sales goals, team performance, and the number of deals being worked toward your quarterly or yearly goals. Easily import leads from Gmail or Outlook using our browser plugin—or import them directly into Sell as a CSV. You'll know right away if you already have existing contacts in your database because of our email matching algorithm.
Another CRM solution is finding out who opens emails and clicks links—and when they do it, you know who to follow up with and when. This CRM integrates with your team's tools: G Suite, Microsoft Office 365, Mailchimp, Slack, etc. You can also connect to our robust API to build custom integrations.
Sales Reporting
Sales Analytics
Sales Prospecting
Highly integrational
API-enabled
Sales Email Intelligence
Native Dialer
Pricing
Build better customer relationships and have more meaningful conversations with Suite Growth, starting at $79 per agent per month. Custom apps can help you solve unique issues that your company is facing. With Suite Growth and above, you can build custom apps using Zendesk Sunshine.
When Zendesk is the perfect sales process CRM software
Zendesk is a sales platform built for teams of all sizes and industries. Its intuitive design and easy-to-use features make it a great solution for improving productivity and efficiency, whether you're onboarding a new team or looking to streamline an existing one.
Zendesk Sell is great for:
Companies looking to grow their sales team through hiring, training, and retention;
Sales leaders who want to empower their teams with tools that are intuitive, efficient, and customisable
Busy sales reps who want to spend less time on data entry and administrative tasks that are better left to the software
Pros and cons
Pros
Excellent integrated services
SLA management
Professional directories
Cons
Poor customer support
Expensive plans
7.Oracle NetSuite (best CRM software for modern features)
NetSuite's CRM software provides a 360-degree view of your customers in real-time. Oracle NetSuite CRM data also gives you the tools to manage the entire customer lifecycle—from lead to quote to order to renewal—in one system.
This is for CRM solutions designed for high-growth, mid-sized organisations and large enterprises. Nearly 20,000 companies and subsidiaries use Netsuite. This CRM provides everything you need, including sales force automation, marketing automation, partner management, customer support, etc. You can start with just what you need now and add more capabilities as your business grows.
Features
Oracle's NetSuite includes industry-leading functionality such as marketing automation, contract renewal management; configurable quote-to-cash processes; advanced order management, upsell/cross-sell functionality; partner relationship management (PRM), and commissions automation to support an end-to-end revenue lifecycle management solution. NetSuite also offers prebuilt vertical solutions that provide deep industry functionality for software, manufacturing/distribution and retail companies.
Oracle NetSuite CRM provides all the tools you need to increase sales and improve customer satisfaction with a 360-degree view of your customer. This CRM also delivers complete customer relationship management (CRM) capabilities in a single, highly integrated cloud solution. With Oracle NetSuite CRM solutions, you can manage every step of the customer lifecycle and:
Automate lead management with real-time lead delivery to sales.
Improve sales performance with real-time dashboards, intuitive workflows and complete visibility into opportunities and pipelines.
Increase service efficiency with automated case escalation, routing and tracking.
Deliver personalised interactions across any channel.
Pricing
The pricing for this service is $65/ month per user. The Standard Edition is $100/ month per user. The Enterprise Edition is $200/ month per user, and the Premium Edition is $300/ month per user. If you want to use this software for extensive projects, you should consider signing up for the Premium Edition.
When Oracle Netsuite CRM is the most well-equipped CRM software
Oracle is also a cloud-based solution that empowers your sales team with information and tools to help them close more deals faster. It helps your business run more effectively so you can reach out to customers and grow your business.
Today's consumers demand a frictionless and personalised experience, which requires businesses to understand their customers better. Yet traditional CRM applications are not equipped to support this level of personalisation because they depend on inaccurate and incomplete data.
This CRM system delivers with a single system of record that is accessible by all interactions across the entire customer lifecycle. Your sales team will have access to complete customer information and lead management, contact management and opportunities in one integrated system. They can also track sales performance with dashboards, reports and analytics for complete visibility into all aspects of the sales organisation.
Pros and cons
Pros
Device accessible
Detailed analytics
Business-inclined
Cons
Incompatibility issues
Limited internet stability
8.SalesForce (best CRM for marketing automation)
Salesforce Customer Relationship Management (CRM) is the world's most trusted and comprehensive CRM platform. It unifies all of your customer information and interactions into one clean, shared system of record that can be accessed anywhere and anytime. Sales teams will be able to manage their pipeline from end-to-end within Salesforce, from lead routing and qualification to closing deals and collaborating with colleagues across the organisation.
Marketing teams will be able to create seamless campaigns that span every device, channel and stage in the customer cycle. And service teams are empowered with self-service portals, mobile apps and a 360° view of the customer that empowers them to deliver more than ever before.
Features
As one of the best CRM software, Salesforce, provides a way to organise and track your company's interactions with current and potential customers. This is a true CRM solution for sales, service & marketing. From contact to cash, the Salesforce sales cloud align your teams, tools and data to close deals faster & boost revenue. We all know the importance of keeping our customers satisfied and loyal, but how do you turn theory into practice?
These CRM systems combine software programs, data storage, reporting tools and user interfaces that allow you to manage and analyse your customer interactions. They may be a stand-alone application or integrated with other enterprise applications like your accounting software or inventory management software.
There is a wide variety of CRM systems available, so it is important to know what features you need before choosing a product. This software has key capabilities like:
Contact Management: Manage contacts, leads and accounts—the people who work for the companies that buy from you
SalesForce Automation: Track opportunities through the sales cycle and forecast future sales
Marketing Automation: Execute marketing campaigns across multiple channels, including email and social media
Reporting and Analytics: Identify trends in your data to improve customer service, increase efficiency and achieve measurable results
Pricing
This is a CRM solution for sales, service, marketing, and that is why the app is designed to help businesses manage their customers and contacts and build custom mobile apps. Salesforce offers three plans, ranging from $25 to $150 per user per month. You can have a professional cloud plan for $25/mo per user and an Enterprise cloud plan for $75/mo per user. A free trial is available for all plans.
When Salesforce is for the sales process and marketing automation
Salesforce CRM is the most popular CRM system globally, considering it was one of the first to come out. It is designed for small and large businesses alike and offers valuable sales, marketing and customer service automation. It is one of the best solutions for automating your sales process, but it does not have inventory management or purchase order functionality.
It is customisable with various modules available for purchase and an open API that allows you to create custom modules if you choose. You can also customise any module without writing code through a visual workflow builder that allows you to drag and drop elements into place.
While it was originally designed only for sales process automation, Salesforce now has marketing automation functionality and its Pardot product. Pardot is a robust tool with many capabilities, including email marketing, lead scoring, nurturing, social marketing, etc.
It is also the best customer relationship management software solution that brings companies and customers together. Its integrated CRM platform includes marketing, sales, commerce, and service — a single, shared view of every customer.
Pros and cons
Pros
Very detailed
Mobile app access
Good workflow automation
Cons
Bug errors
Time-consuming
9.Freshsales (most secured system for CRM platforms)
Freshsales is a completely mobile-ready CRM platform, which means you can access your data anywhere. You can also fully customise the look and feel of your sales reports to match your company's branding by using the drag-and-drop report builder.
It has a rich set of features that have been developed, keeping the needs of sales teams in mind. It lets you track email communications through its Mail Tracking tool, automatically log phone calls with its Click-to-call feature, and track website visitors with its real-time Visitor Tracking tool.
Apart from these, Freshsales has an AI Lead Scoring tool called Freshscore that uses machine learning to automate lead scoring by analysing customer interactions with your website through metrics including time spent on site, page views, etc.
You can also create personalised emails to customers based on their behaviour on your website or their location. Using email templates and sequences, salespeople can send targeted emails to customers who are most likely to respond positively.
Features
Freshsales CRM is an intuitive CRM software built for sales teams to acquire, engage, and delight customers. It has everything a sales team needs in one place – phone, email, social media, meetings and more.
Freshsales works with the world's best companies to help their sales teams close deals faster. It is a full-fledged CRM for sales management and tracking. The software offers features for lead and contact management, deal & task management, email integration, call centre functionality, mobile app, and real-time reporting. Trusted by over 20,000 businesses globally.
Other features include:
Lead scoring helps you prioritise your leads based on their behaviour and other parameters. Automatically score your leads based on what they do (email clicks, website visits) or don't do (form abandonment). You can also manually adjust a lead's score if they're really hot.
Respond to leads, analyse dashboards, etc., on the go via the mobile app.
Manage all your deals in one place. Track deal stages, conversations and more in a simple deal timeline. Collaborate with colleagues and customise the workflow of your deals to make sure nothing falls through the cracks.
Built-in phone & Email Marketing
Built-in phone, chat, and email features. There is no need to switch between apps to call or send emails to your contacts. Just start typing in the search bar.
Pricing
For $19.00 a month, Sales Cloud – Growth provides access for one user for Company A's Customer-for-Life Cloud offering. For $29.00 a user per month, customers can get the Sales Cloud service plan.
Freshsales offers three plans to choose from – Free (1 user), Growth ($15/user per month) and Pro ($39/user per month). While the free plan provides enough features starting with inbound sales, you should consider upgrading to the paid plans if you have a team of 5 or more users. The sales CRM also includes a 21-day free trial on all premium plans.
When Freshsales is the most mobile-friendly CRM software
This CRM has a mobile app that allows you to track your leads per user, manage contacts, get notifications, and respond to leads anywhere. Freshsales is generally a complete sales CRM software and one of the best sales tools for small businesses that helps teams convert more leads, close more deals, and keep customers happy. It is engineered with superior features and an intuitive user interface.
Pros and cons
Pros
Mobile friendly
Contact and account importing
Highly optimised
Cons
10.Hubspot (most flexible CRM software for both extended and small business)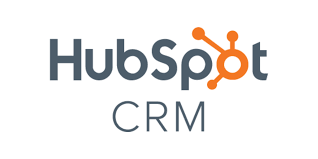 One of the things that I like best about HubSpot is its flexibility. We had a lot of different options for our website. We felt like this tool gave us the functionality we needed to help us make our site look exactly the way we wanted it to while also helping us with various marketing and development functionalities. The other thing that users appreciate about HubSpot is the user interface. It's very intuitive and easy to use, even tech-savvy.
Features
Our free CRM gives you the tools to keep your organised pipeline moving. With HubSpot CRM, you'll have full visibility into where every lead is in your pipeline — and what's taking them so long to close.
Plus, we'll help you identify which ones are most likely to buy, so you can prioritise your time and close more deals.
This CRM gives you the tools to stay organised and keep your sales pipeline moving. With HubSpot CRM, you'll have full visibility into where every lead is in your pipeline — and what's taking them so long to close.
Plus, we'll help you identify which ones are most likely to buy, so you can prioritise your time and close more deals.
Pricing
The pricing is quite flexible. Starting at $50 month (includes 1,000 contacts). Cloud-based software helps you connect with the right people and convert more leads. It starts at $890 month(includes 10,000 contacts). The Full-featured marketing and sales software with powerful reporting and analytics. The enterprise plan entails $3,200/month for up to 10,000 contacts. Lead management software with full CRM integration. What are you looking for?
When Hubspot is the CRM software for seamless flexibility
HubSpot CRM is a customer relationship management platform that provides sales teams with the tools to close more deals. With HubSpot CRM, users can save time and effort by managing all their contacts from one place, tracking how leads are engaging with the website, and getting insights on their sales forecasting. The platform also has workflow automation functionality that allows users to create customised tasks and set reminders.
Whether you're a small business owner or a sales manager, the HubSpot CRM will help you improve your sales process. With the HubSpot CRM plugin for Gmail, you can track your email activity and ensure that no leads fall through the cracks. The tool also allows you to schedule meetings faster and more easily with an integrated calendar. The HubSpot is the right CRM software that will also alert you if an email is opened or clicked on so that you know exactly when to follow up on a lead.
Pros and cons
Pros
Excellent client relationship management
Streamlined marketing stack
Cons
Poor templates
Expensive membership plans
Why CRM Software fail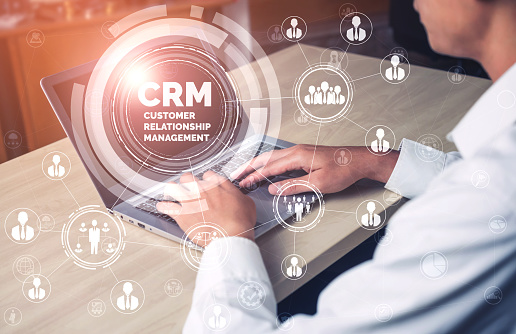 CRM implementation fails because management is not fully committed to the idea of CRM. The failure comes from a lack of top management support and a lack of management commitment. Managers at the senior level should demonstrate that CRM is a company-wide strategy and not simply isolated in the sales department.
The management must also ensure adequate planning for the implementation and that the planning involves all stakeholders. The right people must be involved and have the right skills. Management must ensure that sufficient resources are allocated to the implementation process. Below are some of the major reasons;
Poor objective setting
CRM is a strategic tool that should be linked with a broader plan. This is not always the case, and many businesses are guilty of installing this technology without having clear objectives in mind. Poorly defined goals and failure to align initiatives will lead to problems with CRM implementation.
Implementation missteps
The implementation process is complex, and many challenges may arise. These include issues related to data migration, data quality, and inadequate training. If these issues are not addressed in time, it could lead to an unsuccessful implementation process.
Lack of senior leadership
Senior leadership has a crucial role to play when implementing CRM software. Unfortunately, many companies are guilty of failing to involve senior leaders in this initiative. As a result, the management team doesn't know what is needed for success. The best way forward is to start by analysing business needs for each department before moving on to the next step.