November 23, 2021

Lachie Hiriart

Accommodation and Food Services

,

Blog

,

Building

,

Cafe

,

Civil

,

Clothes Brand Store

,

Concreting

,

Construction

,

Ecommerce

,

Education and Training

,

Electrical

,

Excavation

,

Finance

,

Financial and Insurance Services

,

Future Business

,

How to start a business

,

Indoor Plant Store

,

Insurance

,

Landscaping

,

Online Coaching

,

Online Store

,

Painting

,

Physical Product Store

,

Plumbing

,

Podcast

,

Realestate

,

Rental Shop

,

Restaurant

,

Retail Stores

,

Retail Trade

,

Training/course Provider

0
16 Best Landing Page Builders 2022 (Ranked and Reviewed)
Last updated on the 26th March by Lachie Hiriart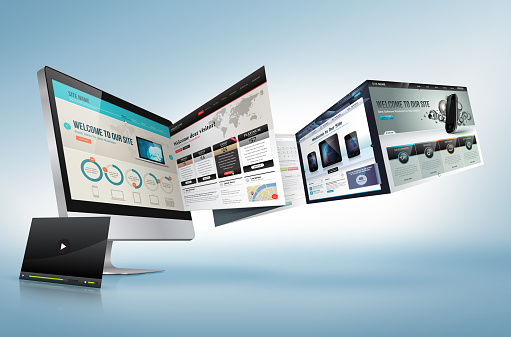 Landing page builders are essential for online marketers or individuals to scale their online businesses. This requires enough understanding as we have various landing page builders out there.
Landing pages developed for sale funnels are wonderful ways to utilize time and resources. They help you generate revenue and gather fresh leads for your business.
This post will present the concept of a landing page, which will help you select the right landing page builder for your business. As an entrepreneur or an online marketer, you need a landing page for your website.
All the facts stated here should not be viewed alone but should be checked out. That way, you can keep track of greater prices and unique features.
What Are Landing Pages?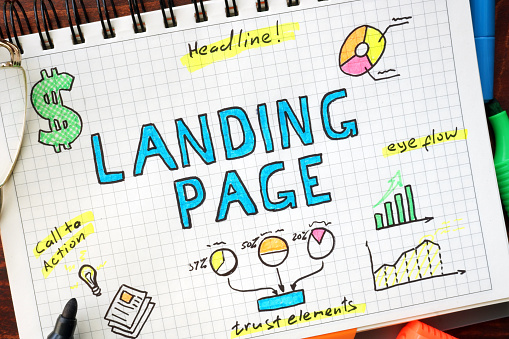 Landing pages are a pertinent part of an online marketing strategy that bloggers and big firms adopt. A newbie in online marketing will wonder what a landing page is and the reason for its usage. Read on to set your full understanding of what a landing page is and other facts.
A landing page is a web page created to serve as a marketing and advertising campaign. It usually stands alone to bring out its uniqueness. A good landing page must be capable of performing a Call to Action by the readers. A landing page is bound to convert a reader into a customer.
To achieve all the features mentioned above, you must create stunning landing pages. Landing pages are adopted in various stages in a marketing cycle. A landing page can assist in accomplishing your aims at the different purchase stages.
Several marketers asserted that the home page and other web pages are not landing pages. A good landing page must be under the mobile responsive landing pages as it is not for the web alone. It should, however, be noted that landing pages affect the SEO of a website.
Types of Landing Pages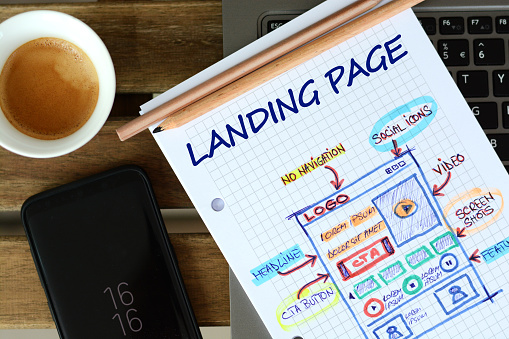 Landing pages assist marketers in achieving several objectives. There are different landing pages to be adopted in your marketing campaigns and goals. To achieve lead generation, selecting the befitting landing page type is necessary. Also, some landing pages require landing page forms. Unbounce landing pages deliver as much as the types that will be stated.
Lead Generating Landing Pages
Lead generation landing pages is with the main aim of converting a website visitor to a lead. This is achieved when you aim to capture the visitor's personal information such as:
Name
Company name
Job role
Social platforms, etc.
After getting the information, you can work in converting the target audience into a customer. A lead generation page is useful in email marketing, boosting sales for a target period.
Click-Through Landing Pages
This landing page type gives information on a promotion, discount or offers with the desire to get buying users. A click-through landing page is simple and is used in the buying cycle.
Explainer Landing Pages
Also called infomercial or long-form landing pages, this landing page depends on substantial volumes of content to attract viewers to take any action or step.
Rather than focusing on flashy sales language or visuals to entice a user, these landing pages operate much like an infomercial by presenting a myriad of perks, features, and convincing copy to educate the customer.
These landing pages are perfect for campaigns requiring customers to disclose detailed personal information or make a substantial payment, such as promoting an educational course or expensive product/service.
Product Detail Landing Pages
Product detail landing pages, frequently used in the retail business, present users with as much information about a product. Many shops direct their marketing efforts to these ordinary pages of their website. In contrast, others will construct campaign-specific pages with little navigation and distractions to complement their regular pages.
The pages must guide interested users directly to the product and persuade them to make an immediate purchase.
Of course, these are just a few of the several landing page designs available to marketers. A campaign's overall goal and the marketing tactic(s) employed in conjunction with it are considered when determining which type of landing page and the best landing page builders to use.
How Landing Pages are Used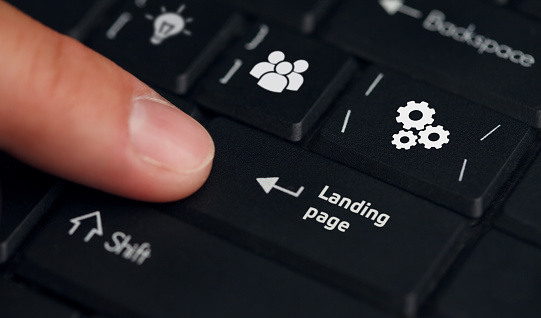 Marketers use a variety of strategies to capture leads and direct visitors to landing pages from other sections of the Internet. A landing page's intended purpose and design are defined by the strategies employed, such as:
Pay-Per-Click Advertising
Pay-per-click advertising, sometimes known as PPC, is a type of advertising in which advertisers are compensated each time their advertisement is clicked on. Advertisements for pay-per-click (PPC) services are frequently seen on search engines such as Google and Bing.
Suppose your brand or business invests in pay-per-click advertising on search engines or display marketing on linked websites. In that case, you'll need optimized landing pages to convert visitors into customers.
Consider the following scenario: If you are conducting a PPC ad campaign for your latest product, you will not direct clicks to the homepage of your website. Instead, you'd construct a single page (landing page) that would attract consumers to purchase your new product on the same day they saw it.
Pay-per-click advertising on social media channels like Facebook, Instagram, and Twitter can be used similarly.
Social Media Marketing
Landing pages can be utilized in online marketing techniques to gain organic traction on social media platforms and other situations. Consider the promotion of an eBook for the goal of generating leads.
Push users to a landing page from an organic social media post, where they may enter their information in exchange for access to special content.
Email Marketing
You may use email marketing to reach out to visitors and provide them with relevant content, offers, and information once you've obtained their email addresses. If you're providing a special offer to your subscribers, create a landing page for it! Landing pages are also quite valuable tools for conveying this kind of message.
How to create a landing page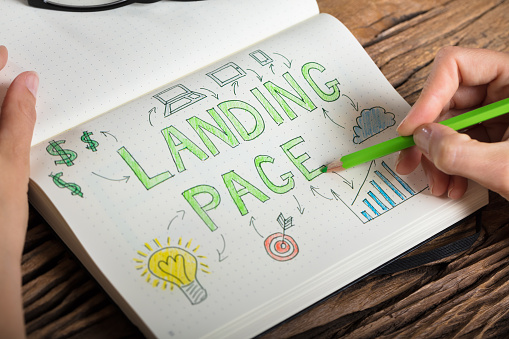 A landing page should be a standalone page on your website rather than a whole new page.
Before creating a landing page, think about what you want the page to do. You will have less navigation and fewer options to divert your focus from the intended action in an ideal situation. Many landing page builders present a means to guide a user on creating a desired landing page.
Before you begin creating your landing page, ask yourself the following questions:
How will you drive visitors to the page?
Who will visit the page?
What are the things you want your visitors to do?
Is the page able to deliver its promise?
Are the landing page builders to be used known?
Suppose you are spending money on paid advertisements. In that case, you want to be certain that you provide the best opportunity to benefit from that click when the viewer arrives at the destination. Don't let this opportunity pass you by.
What are the Essential Elements of a landing page?
These elements are vital for landing page builders. Even the best landing page builder may lack certain features that are important to you. Before moving on, let's discuss what to look for in a landing page builder.
Your needs must be met or exceeded by the landing page builders.
A drag-and-drop editing tool
A drag-and-drop editor makes the process much easier if you're constructing a landing page from scratch. Also, you can save money because you don't need a web developer anymore. Landing page builders are now incorporating this for simplicity.
Choose a landing page builder that includes the ability to code if you were know-how. The majority of website builders provide a drag-and-drop feature on top of CSS.
Templates
Landing page builders come with pre-designed templates that you may use to get started. They've been rigorously scrutinized to ensure they have the greatest possible impact. Using templates does not imply a lack of initiative or imagination.
They can serve as a source of ideas for your landing page, if nothing else.
A/B Testing
Testing two or more versions of the same page, frequently with slight alterations, is known as A/B testing. Ultimately, the idea is to determine which version of your product resonates with your customers the most.
Use two pages with different colours for your call-to-action buttons. Some landing page builders tend to offer this easily.
You can use this information to determine the best course of action for your creative endeavours. A landing page builder must have this capability. A better understanding of which landing page designs are effective might lead to a boost in sales.
Mobile Friendliness and Responsiveness
Mobile devices are the most common method of accessing your landing page. Consequently, ensuring that your pages look amazing on mobile devices.
Because most landing page builders provide responsive templates, this is a nice thing. For a landing page to be targeted as the best landing page, it must have this included in its landing page editor.
Integrations
Your website will benefit from the use of third-party solutions. In addition, most landing page builders allow you to link your account to third-party services.
Whether you're looking for a landing page builder, check if it has any integrations with the third-party technologies you'll be using. A page builder's ability to access analytics data should be facilitated by syncing your Google Analytics account with the builder.
Team members have access to the network.
Adding team members to your landing page builder account is essential for working in a group. One user is allowed access to some page builders, but this can vary per plan.
Other features
White-labeling (for agencies working with numerous customers), a preview function, and built-in analytics are more options.
Although it isn't a feature per se, you might want to look at how many landing pages the tool allows you to create. Some will limit the number of landing pages you can create, while others will allow you to create as many as you want.
A one-of-a-kind proposition
Use the offer in the header to draw the reader's attention and persuade them to read the accompanying material. What is it about your offer that is so enticing and appealing? What is the benefit of the user taking action?
Make use of all of the finest strategies for creating a compelling title and persuasive copywriting.
Call to Action (CTA)
Unquestionably the most crucial section of the landing page! Make your call-to-action button obvious and prominent. Online business includes a call-to-action (CTA) above the fold and a second one at the end of the page.
The advantages of the deal
Benefits should be promoted rather than features. The user is concerned with how the product will make them feel. It makes no difference to the user whether the product is green or red.
Testimonials
Individuals are averse to taking risks. Seeing that others have had a great experience lends legitimacy to the product and gives customers confidence that it will suit their needs. Word of mouth and social approbation foster trust, and this, more than anything else, will result in higher sales of products.
My top picks for landing page builders!
A list of the finest landing page builders for developing sales funnels is included in this guide. These can be used by independent contractors, internet marketers, and marketing firms. Everyone wants the best landing page builder, here they are;
Instapage
Leadpages
landingi
GetResponse
Unbounce
OptimizePress
Optimize Thrive
Sendinblue
ActiveCampaign
MailerLite
Wishpond
ShortStack
Elementor
Omnisend
Moosend
Swipe Pages
1. Instapage
Instapage is considered one of the best landing pages. But keep in mind that not everyone is a fan of wine.
Instapage has all the wonderful features you could ask for. I consider it user-friendly because users can participate and tailor their experience. You'll be amazed at the variety of options. On-page items can be updated with the help of a team if desired. An A/B testing tool boosts your overall performance with this software package.
You might be wondering what Instablocks are, and that's understandable. Instablocks are now available on Instapage! It's a tool that just scales up your landing production.
Hundreds of custom templates are waiting for you to choose from, each optimized for your preferred conversions. Guess what? There is built-in AMP support on all pages plus unlimited landing pages. Even if you're using a mobile device, the site will still load quickly.
Using the personalization tool I discussed earlier, you'll be able to deliver landing pages that are tailored to each customer. In other words, if you're merely looking for product recommendations, you'll get a different landing page than someone who knows what they want.
Instapage has a slew of integration options, including; Autopilot, Venmo, PayPal, Kissmetrics, Zapier, Salesforce and Stripe. Marketo, AWeber, Google Tag Manager, Sumo, MailChimp, Google Analytics, OptinMaster and GetReponse.
In addition, they have security measures in place to protect your site from cyberattacks. They'll take care of you!
Pricing
Custom pricing is available if you intend on building, and you'll pay $199/month invoiced annually.
The time is now! Get a free trial of Instapage!
2.Leadpages
Leadpages is the right landing page software for solo entrepreneurship businesses. With Leadpages, you can build your landing page quickly and get the word out about your products and services. You sure can use it to acquire new business leads.
In the Leadpages Site Builder, you can start with a mobile-responsive template or design your website from scratch. It has a drag-and-drop editor, meaning you don't have to write a single line of code unless you want to (Don't tell me you want to!).
More than the landing page builder, the best part about Leadpages is; it can help with other lead generation opportunities. Think of opt-in forms, alert bars and pop-ups. You can add any of these to any page on your existing website.
Leadpages sure delivers at lightning speed, loading 2.4 times fast. You also get an analytics dashboard to know how your pages are performing. Third-party tools can also be used to your advantage.
Do you know what is better about Leadpages? It doesn't cap how many landing pages you can create, including lead collection or traffic data. Add as many pages as you want, without the feeling of paying an extra charge.
Pricing
Standard pricing? Pay $27/month billed annually or go Pro for $59/month billed annually.
3.Landingi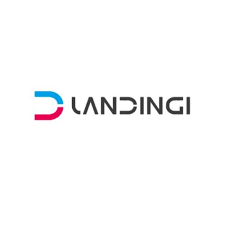 Landingi is a stunning landing page builder that enables people who merely want to quickly put up a landing page. You may use it to show off your products and services, attract new leads, increase your email list, and get more cash through pay-per-click (PPC) adverts.
With Landingi, you can design marketing, conversion, or sales funnels without too much work (no worry!). And Landingi had you covered. There are over 300 templates to select from – all of them are customizable to match your needs. And the best part is that it's so easy to integrate several landing pages to create a whole marketing funnel.
It is one of the best landing pages because of the numerous integrations available to add more functionality to your sales funnel and capture leads.
Do you want to design responsive mobile landing pages? Relax! Landingi got you covered! Just drag-and-drop the page elements you wish to add, like text or images. All templates are grouped by industry, so you'll get a landing page design that'll suit your business and demands in minutes.
Do you need pop-ups too? No problem! Landingi assures you can construct those in only three minutes. Make them in three minutes and add them to your landing pages, website, or product pages. It can even be used on a WordPress-based site.
Pricing
For $29/month billed annually, the core costs $65/month billed annually, Automate $89/month billed annually, and Agency costs $109/month billed annually.
4.GetResponse
Only a few entries on this list are primarily focused on email marketing. Even so, you can create landing pages with GetResponse. It has a robust sales funnel builder built-in.
More than 200 mobile-responsive templates are available in the GetResponse landing page builder toolset. Make as many modifications as necessary using the editor. Changing elements' positions, sizes, choosing different landing page templates and shapes is a cinch using the drag-and-drop feature.
You can use one of GetResponse's free domains or your own to maintain your company's identity. You are provided access to its analytics tool to track the number of visitors, clicks, and conversions your site receives. You'll also be able to perform A/B testing.
In addition to Facebook Ads-targeted funnels (such as landing pages and signup forms), some funnels involve email marketing, webinars, abandoned order emails and product suggestions. Multiple landing pages can be created using the sales funnel builder. Even opt-in and webinar funnels can be created. With 30 funnel scenarios, GetResponse can help you get started on your funnel development.
Pricing
The Basic goes for $12.30/month billed annually, Plus $40.18/month billed annually, Professional, $81.18/month billed annually, and Max comes with its custom pricing.
5.Unbounce
I'm going to write about the Smart builder. Two products are available from Unbounce. You can start with Smart Copy, which uses artificial intelligence (AI) to assist you in creating content or develop optimized landing pages using the Smart Builder.
Before your site goes live, you can utilize The Smart Builder's AI-powered data analysis to see which of your layouts and headlines are most likely to be effective with your target audience.
You don't need to hire web designers, marketers, or content experts when you use Unbounce to generate flexible landing pages optimized for conversion. Because I did it, I can tell you that it is feasible to grow a complete business without the assistance of others.
And there is always the Classic Builder. Instead of attempting to be clever, why not stick with what you know? But trust me, you can't go wrong on Smart Builder. Everything is up to personal preference, and it can also create unlimited landing pages. It's possible to create landing pages using the Classic builder the same way as the other builders on this list. Drag-and-drop controls are available, and the code can be modified as needed.
This landing page tool is easy to set up and can be used with other applications. WordPress or any domain you own can be used to publish the landing pages. If you're looking for a beginning place, other templates are available.
Pricing:
When invoiced annually, Smart Builder Launch costs $81/month, Smart Builder Optimize costs $122/month, and Smart Builder Accelerate costs $203/month.
6.OptimizePress (for WordPress users)
You can use OptimizePress to create personalized landing pages and full-blown marketing funnels for WordPress.
Templates for this landing page builder run more than 40 in number. Other landing pages, such as opt-ins or webinar registrations, product highlights, or thank you notes can all be created. It's possible to obtain consent and save it in your email marketing service because all pages are GDPR-compliant and responsive to mobile devices.
Drip, Infusionsoft, GetResponse, ConvertKit, and Constant Contact are some of the email connectors that may be used with OptimizePress.
Creating sales pages is also a great use for this tool. Your message can be conveyed through images, text, and other media elements. Videos, countdown timers, feature blocks, and progress bars are all examples of marketing-focused page components. Editing is possible across the board.
The Stripe landing page tool can be used to incorporate payments right into your website, with its landing page templates making things even simpler.
With any WordPress theme, you can use all of your landing pages. Contact the OptimizePress customer support staff (They are always glad to help!)
To enhance your leads and conversions, use the OptimizePress funnels function. Thanks to this platform's excellent tutorials, first-time funnel builders won't have difficulty developing a series of landing pages.
Pricing 
Essential ($99/year), Suite ($199/year), Agency Standard ($399/year)
7.Optimize Thrive (for WordPress users)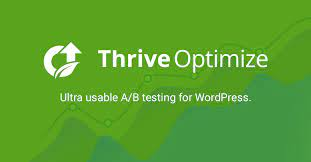 Thrive Optimize is part of the Thrive Suite, a collection of conversion-focused tools for WordPress users, although you can buy it separately coupled with Thrive Architect. A/B testing has never been easier than it is now, thanks to the invention of this tool.
If you don't know how to code, you may still use Thrive's product to develop landing pages.
A/B testing can serve a variety of purposes. For example, a video landing page can be compared to a text-only page. You'll be able to make big adjustments to your landing pages depending on the data. You can get all of that from Thrive Optimize, too.
Simply said, this tool gets the job done. There is no limit to how many tests you can run parallel or sequentially. No restrictions apply to the number of test variations that can be executed. You can choose from a page visit goal, an opt-in form submission goal, or revenue as your conversion goals.
A custom proportion can be specified by adjusting the traffic distribution settings. It's possible to examine in great detail which pages are doing better. It has a drag-and-drop builder that you may use. WordPress dashboards make it easy to keep track of everything.
The Thrive Theme landing page builder for building WordPress sites, Thrive, Architect, which is its drop-and-drag editor, Thrive Leads is one of the best landing page builders for creating online courses and more are all included in the Thrive Suite package.
Pricing
$167/year for the standalone product or access all Thrive Themes products for $299/year
8.Sendinblue
Sendinblue is an email marketing tool. However, it does come with a landing page builder function that's equally as good as the others on this list. It also employs a code-free editor and gives a variety of templates to help you get started.
Based on the type of landing page you pick, Sendinblue will have you add follow-up pages. This is all you need to develop sales funnels for your business. You can launch your landing pages with a button when you're ready.
As stated earlier, the landing page builder initially is an email marketing tool. This makes it a perfect solution for those trying to promote their brand via email marketing and who need the best landing page builder software.
With Sendinblue landing page creator, you can send the most professional-looking emails on time. It works in almost the same manner as the landing page design tool. You can choose from the many templates available and add the elements you need.
There are other nice features provided when you sign up. The SMS marketing tool allows you to engage with potential customers through messaging. It offers a single inbox system that aggregates all your emails and has team members reply to them from one platform.
You can also use Sendinblue to set up a chatbox for your website.
Pricing
There's a FREE edition, Lite (Starts at $25/month), Premium (Starts at $65/month), Enterprise (Custom pricing).
9.ActiveCampaign
You can use ActiveCampaign to develop custom landing pages in addition to marketing emails and automation. This platform claims that you can create a landing page in just a few minutes.
Drag and drop builder makes customizing templates a breeze. The ActiveCampaign platform is also helpful for a variety of reasons. (I'll tell you why!)." You can save all the data you collect within the platform when constructing a lead generation landing page. You can begin an email marketing campaign instantly based on the same data.
Additionally, ActiveCampaign may help you build a following for your digital event. This is a great landing page builder because you can target the proper audience. After all, the landing pages can be customized.
For new users, there are built-in options, including forms, site messages, and webchat. Keep in mind that everything you collect is kept in a single location. As a result, getting to it should be no trouble.
ActiveCampaign utilizes machine learning to determine which of your leads are most likely to convert into paying customers. You'll be able to determine which leads are most important that way. If you think about it, this will save you a lot of time.
ActiveCampaign is a powerful email marketing platform that lets you create eye-catching landing pages.
Pricing
Annually, Lite costs $7.88; Plus, $42.88; Professional, $112.88; and Enterprise, $200.38; all are annual charges.
10.MailerLite
Besides email marketing, MailerLite also provides a landing page tool. One of the pre-built templates is available. However, you may utilize the drag-and-drop feature to create a unique landing page.
MailerLite lets you design a variety of different kinds of landing pages. (I'll tell you how!)," Product pages, lead generation pages, and visitor feedback forms are all options you have at your disposal. You may create a wide range of different landing pages using the tool. The demands of your company will determine everything.
If the sole purpose of your landing pages is to gather client information, MailerLite is the perfect place to keep it. As a result, you'll be able to build a variety of interest groups and govern the content they see.
It's also possible to create client feedback landing pages. Open-ended questions or multiple-choice answers might be used to make the process easier on clients. You can even build a game with the quiz tool in the MailerLite landing page builder.
Stripe integration is all you need to sell straight to leads on your landing page if that's something you've always wanted to accomplish. Customers can pay you directly this way. Music, downloadable content, and other digital assets can all be sold.
A/B testing is built-in functionality. SSL and custom domains are also available on their landing page templates.
Pricing 
There is a FREE version, and the Premium starts at $10/month.
11.Wishpond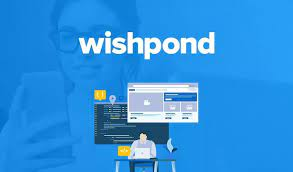 To sum it up, Wishpond is the best option if you want a marketing platform that does it all. Several more digital marketing tools are included, in addition to the outstanding landing page builder, to help you gather, nurture, and convert leads.
For the most part, the landing page builder is responsive, simple to use, and customizable. Many other options use a WYSIWYG interface, and the templates are attractive and well-made.
The term "what you see is what you get" (WYSIWYG) is abbreviated. While the interface or document is being generated, the developer can see how the final product will look.
Wishpond's built-in appointment scheduler is yet another noteworthy feature. Anyone looking to take bookings straight through their landing pages would appreciate this feature.
On top of all that, you'll get access to a slew of email marketing automation software and conversion tools and your database of prospects.
However, Wishpond's contests feature is the best part of the platform. This is your tool if you're looking to generate more leads and revenue. As soon as you have an idea for an Instagram hashtag or photo or leaderboard, you can quickly set it up to reward your target audience for spreading the word about your brand and taking action.
Pricing: 
Starting Out ($49/month billed annually), Everything You Need ($99/month billed annually), Rapid Growth (from $199/month billed annually).
12.ShortStack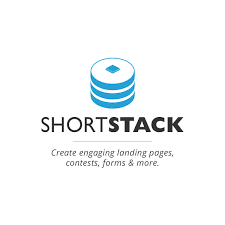 Online contests are the primary emphasis of ShortStack's landing page builder. It's possible to set up various content types such as sweepstakes, photo contests, referring a friend, and quizzes. Social media contests such as hashtag contests, Facebook and Instagram campaigns can also be created using this tool.
Offering prizes is the best approach to keep your audience interested in your content. And one way to do this is to hold contests. To launch contest landing pages, ShortStack provides all the tools you need.
White-labelled campaigns on ShortStack can use custom domains. Using action-gating, you may also use an online form to collect all of your visitors' data. Without this, they will be unable to participate in your competition.
With this great landing page builder, you have complete creative freedom for designing your landing page (s). You can start from scratch or use one of the pre-made templates. Whatever path you choose, you can be confident that your sites will be mobile-friendly.
Also worth highlighting are its sophisticated email marketing tools with scheduling capabilities and the built-in analytics engine that collects all the data for you. You can see in real-time how many views, entries, and shares your campaigns have thanks to the analytics component of the platform.
Pricing
Business costs $79 a month billed annually, Agency costs $199 billed annually, Brand costs $399 billed annually, and Enterprise has custom pricing(added with unlimited landing pages).
13.Elementor (for WordPress users)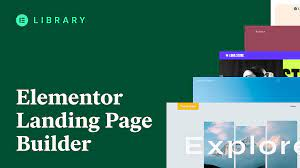 Using Elementor, you can create landing pages for your WordPress site. It's compatible with most WordPress themes and lets you customize pages with a simple drag-and-drop interface. More than 300 templates and 90 widgets are available to assist you in creating the perfect page design.
You can use the pop-up landing page builder to make more precise pop-ups. It leverages responsive editing to give you an idea of your page's look after you make changes. That means you don't have to publish your page until you're completely satisfied with its content before doing so.
With this landing page creator, you can make your page into a shopping cart, and it also supports a drag-and-drop editor.
This functionality allows you to construct several landing pages in one place. It also implies that page elements like the header, navigation menu, and footer may be easily saved and repeated. It doesn't require any coding to use this tool.
Background videos can be added to your landing page if you'd like. As for fonts, you're filled with choices. You're welcome to use the CSS filter if you're comfortable with coding.
It's one of the most effective tools for creating websites and landing pages nowadays.
Pricing
$49 for Essential, $199 for Expert, $499 for Studio, and $999 for Agency
14.Omnisend
Email and SMS marketing platform Omnisend landing page builder is best recognized for e-commerce enterprises. However, it's an all-in-one solution with a robust landing page builder.
Omnisend's easy page editor lets you start by picking a template from the company's library of available landing page designs.
Your landing pages should have high-converting forms and pop-ups to collect visitors' email addresses and SMS phone numbers. Once you have a steady flow of prospects, use email and SMS campaigns to guide them through your sales funnel.
And Omnisend's email marketing tools set it apart from the competition. If you want to create shoppable emails, Omnisend gives you drag-and-drop editor tools to accomplish it quickly and easily, including a collection of attractive, professional email templates and an intuitive visual email builder.
You don't have to send a dreary, text-heavy message. Product pickers and recommendations, discount codes, and scratch cards are all possible with Omnisend.
Pricing 
There's a FREE version to create free landing pages, Standard ($16/month) and Pro for $59/month. With this, you can create multiple landing pages.
15.Moosend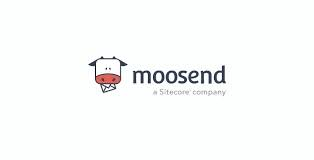 An easy-to-use landing page builder is included with Moosend, another email marketing service. It's an excellent value with a simple pricing structure and a wide range of advanced features.
Moosend hasn't scrimped like many other all-in-one platforms regarding the landing page builder. With a wide range of powerful capabilities, it can compete with specialized landing page systems such as Instapage and Leadpages.
Additionally, the Moosend landing page builder features a handy countdown timer widget, which can increase your conversion rates by instilling a sense of urgency into your offers.
You can change your page content on any device thanks to the responsive design of Moosend's page builder. Moosend, on the other hand, goes a step further by allowing you to change both the desktop and mobile versions of your landing page.
And there's more. There is a wide range of useful features in Moosend, such as a large library of attractive page templates, an easy-to-use WordPress plugin for easy integration, an integrated anti-bot protection system, a robust form builder, custom Javascript options, and blazingly fast page loading times.
Several other digital marketing capabilities are available to you, such as a CRM, email builder and automation tools, which is easy to create custom landing pages.
Pricing 
Pro starts from $9/month depending on the number of subscribers, and Enterprise is priced at custom pricing.
16.Swipe Pages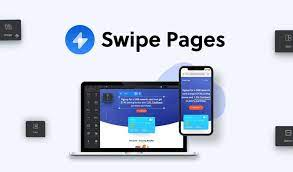 Today, swipe Pages is the best tool for creating fast, functional, and responsive landing pages.
This landing page builder is a drag-and-drop user interface and a large selection of landing page templates.
To build landing pages, Swipe Pages ensures that your users have the best possible experience, no matter what device they're using, thanks to its emphasis on mobile responsiveness and page speed.
With this method, you may lower your bounce rate, increasing your conversion rate. Using story-like mobile landing pages, you may also tell your story in full browser mode.
Swipe Pages is an excellent option for individuals who want greater control over their landing pages but don't want to learn about code optimization, image compression, or SSL hosting.
AMP-enabled, lightning-fast load times improve conversions by lowering bounce rates. With this landing page builder, you're getting a serious tool about its job.
There are no hoops to pass through to get started with Swipe Pages, a landing page builder ideal for both marketers and agencies.
This landing page builder and AMP pages make your pages load rapidly on any device, regardless of the screen size.
It's possible to see how your pages are performing using A/B testing or google analytics.
This is one of the greatest eCommerce landing page builders on the market, thanks to its support for Stripe and PayPal and its ability to dynamically inject keywords based on the keywords you're targeting.
You can easily start developing your pages by selecting from one of the 70+ current templates and its drag and drop editor.
Client management subaccounts and teams allow you to work together on projects easily.
Interactivity on your page is a breeze with Pop-ups, Countdowns, Forms, and 25+ Modules.
Webhooks and Zapier integrations allow third-party integrations and notifications.
You can start using your chosen marketing automation tool in seconds by integrating directly with Hubspot, Mailchimp and other popular services.
Swipe Sites' hosting, CDN, and SSL help your pages load quickly and securely.
Pricing
The annual pricing is as follows: Startup: $29 per month, Marketer: $59 per month and Agency: $119 per month.
Final Thoughts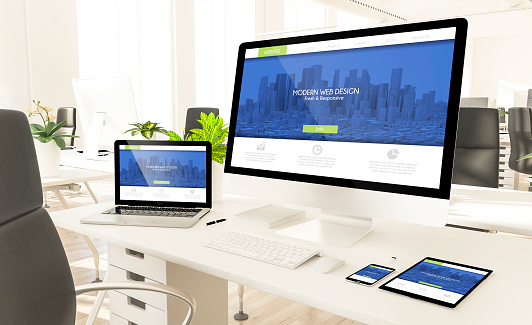 We've gone over the best landing page builders and the key features to look for before building landing pages. Read on to learn more.
What is the best landing page tool for your needs?
Choosing the best landing page builders for your client or online business is a personal decision to build landing pages. Make a list of what you must have while considering your company's requirements, budget, and financial resources.
Because each of these landing page builders comes with a free trial or money-back guarantee, you can be certain that you're getting the perfect one for your requirements before spending any money.
Landing Page builder faq
1.In terms of landing pages, which is the best?
We believe Instapage is the best landing page platform for designing landing pages. However, a lot would rely on the specific characteristics you require. For a newbie, a great landing page builder might be the one with a drag and drop editor.
2.Which landing page builder is the simplest to use?
With most landing page generators, you don't need to know how to code to create a page. As a result, working with most builders is a breeze.
3.Which WordPress landing page builder is the best?
If you're using WordPress to create landing pages, we recommend checking out OptimizePress.
Paying someone to create a landing page might run into thousands of dollars.
It varies according to the candidate's expertise and experience and other aspects, including the designer's place of residence and employment. Some claim that using a landing page builder is more cost-effective than hiring an in-house web designer because you don't have to worry about additional expenses.