November 25, 2021

Lachie Hiriart

Blog

,

BUSINESS SOFTWARE

,

Cafe

,

Civil

,

Clothes Brand Store

,

Concreting

,

Construction

,

Ecommerce

,

Education and Training

,

Electrical

,

Excavation

,

Finance

,

Financial and Insurance Services

,

Future Business

,

How to start a business

,

Indoor Plant Store

,

Insurance

,

Landscaping

,

Online Coaching

,

Online Store

,

Painting

,

Physical Product Store

,

Plumbing

,

Podcast

,

Realestate

,

Rental Shop

,

Restaurant

,

Retail Stores

,

Retail Trade

,

Training/course Provider

0
Best accounting software programs for small businesses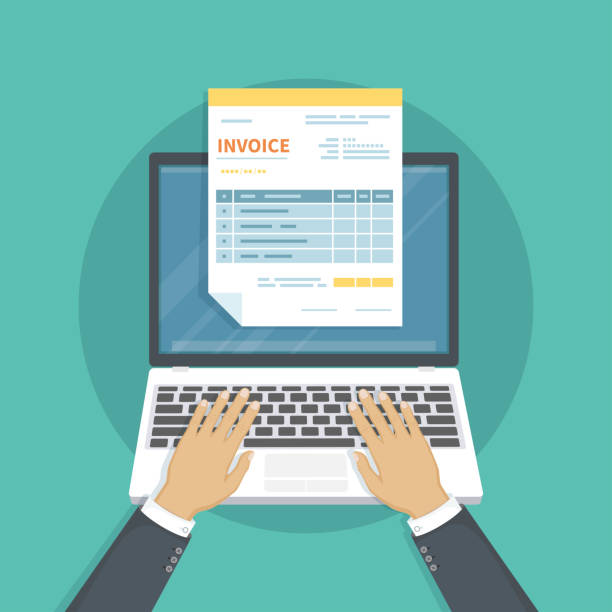 Accounting does not have to be complex, and choosing good accounting software does not have to be tough. There are a plethora of comprehensive, sophisticated accounting tools available on the internet that are simple to use and can assist small business owners in gaining control of their finances.
We'll go over the best accounting software for small business in this article. These selections are based on several factors, including pricing, the convenience of use, available features, and consumer feedback.
Each software on this list has key business accounting tools and automation to simplify your accounting activities. We've provided options for all budgets and types of businesses.
Best accounting software for small businesses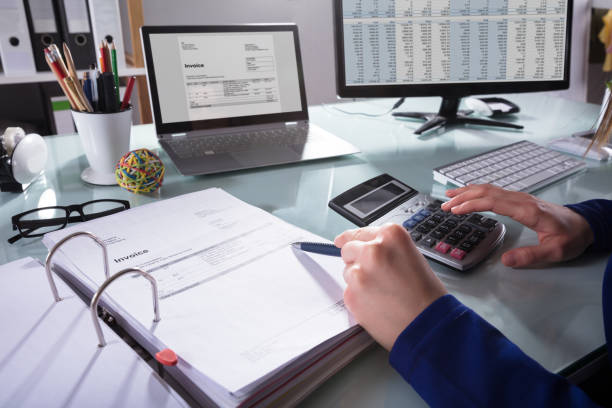 Accounting software should be simple to use, inexpensive, and feature-rich enough to meet all of your accounting requirements. Here are nine of the best small business accounting software choices that fit these requirements;
FreshBooks
QuickBooks
Sage business cloud accounting
Wave
Zoho Books
ZipBooks
Xero
QuickBooks self-employed
1. FreshBooks (the best overall accounting software for customer support)
FreshBooks used to be an invoicing software with mostly bookkeeping functions thrown in for good measure. FreshBooks has evolved into all-around accounting software that will help your business swiftly detect and correct any accounting issues thanks to the inclusion of double-entry accounting. The software is extremely user-friendly and devoid of accounting jargon.
FreshBooks is ideal for small businesses seeking simplicity, robust invoicing, proposals, and excellent customer service. You already know that even minor accounting issues may cause huge hassles if you own a small business. Help is merely a phone call away with FreshBooks' accessible customer service.
Pricing
FreshBooks has three pricing levels that range from $15 to $50 per month. Most features are offered in all plans, so each higher level mostly increases the number of billable clients.
FreshBooks only allows for one user (extra users cost $10 per month). Additional tools like Gusto payroll and advanced payments are available as plan add-ons.
Features
This accounting software for small business provides a simple user interface and a pleasant user experience. Setup is straightforward, and learning the software takes only a few minutes. FreshBooks stands out from the competition thanks to its excellent customer service, but the program also has a wealth of important accounting features. Here are some of FreshBooks' best features;
Project management
Expense tracking
Simple and easy to use UI
Reports
Over 80 integrations
Time tracking
Customizable invoice templates
When FreshBook is the best accounting software choice
Small businesses that have to save time issuing invoices, managing expenses, and making proposals would benefit from this simple bookkeeping software. If the flexibility of FreshBooks appeals to you, sign up for a free trial and give it a try.
Pros and Cons
Pros
Strong invoicing
Great customer support
Easy to use
Numerous integrations
Good mobile apps
Cons
Limited features
Expensive
Limited users
2. QuickBooks Online (overall best small business accounting software)
QuickBooks Online is feature-rich accounting software for small business that is quite simple to use. It's no surprise that this program is popular, with over 600 integrations, tax support, and robust mobile apps.
QuickBooks' integrated reports, including the trial balance, ledger accounts, and 1099 transaction breakdown reports you'll need at tax time, eliminate the need to build financial reports from zero. You can save your preferred reports so you can access them easily at the top of the Reports page.
You can also configure the software to generate reports for you periodically and email them to you at a certain time and frequency, such as daily, weekly, monthly, or quarterly. QuickBooks has some of the most advanced reporting features of any accounting software reviewed.
QuickBooks Online is great for small businesses seeking a complete accounting solution, and it's perfect for businesses with less than five users. However, you can add up to 25 people for an extra fee.
Pricing
QuickBooks Online is available in four different rate plans, amounting from $25 to $180 monthly. The bigger the plan, the more features you'll have access to, as well as the number of users you'll be able to add.
Payroll services cost an extra $45-$125 monthly (plus $4+ per worker monthly).
Features
QuickBooks provides essential business accounting functions, including sophisticated accounting features that can help you automate your accounting procedures.
The following are some of the most notable accounting software for small business QuickBooks features;
Budgeting
Double-entry bookkeeping
Tax support
Inventory management
Client portal
Reports
Contact management
When Quickbooks online is the best accounting software choice
QuickBooks Online may be an excellent fit for businesses trying to obtain the most features for their money. However, it may be overwhelming for inexperienced businesses with accounting software because the UI is sometimes unintuitive.
Pros and Cons
Pros
Robust invoicing and mobile apps
Scalable
650+ integrations
Advanced features
Expert helps from accountants
Cons
Inadequate customer support
Occasionally unintuitive
3. Sage business cloud accounting (best accounting software for UK based small businesses)
Sage is recognized for its long-established accounting, but Sage Business Cloud Accounting software offers the same sophisticated accounting, excluding the learning curve. Sage Business Cloud Accounting is an excellent option for accounting software for UK based small businesses because it is economical, simple to use, and has unlimited users. The program is also appropriate for UK-based enterprises that want VAT assistance.
Sage Business Cloud Accounting is ideal for small enterprises with many users or those based in the United Kingdom.
Pricing
Sage Business Cloud Accounting has two pricing plans, which range from $10 to $25 monthly. The key difference between the two subscriptions is that the latter offers more capabilities, such as accounting payable and cash flow analysis, and the ability to have an unlimited number of users.
Features
Sage Business Cloud Accounting is exceptionally simple to use, attributable to the software's focus on the essentials. This makes Sage Business Cloud Accounting simple to understand for any business owner, regardless of how much or little accounting expertise they have.
Accounts payable, cost tracking, reporting, and a chart of accounts are just a few of the basic accounting capabilities offered by Sage. This accounting software for UK based small businesses also has the following features;
Cash flow management
Invoicing
Reporting
Estimates
60+ integration
Inventory
Pros and Cons
Pros
Suited for UK users
Unlimited users
Affordable
Various integrations
Easy to use
Cons
No payroll
Limited features
4. Wave (best free accounting software for small businesses)
Wave is a best budget-friendly free accounting software for small businesses that is extremely user-friendly. This software has received a high rating due to its excellent customer service, competitive pricing, and extensive features.
Wave is ideal for small businesses on a minimal budget that requires robust accounting functionality. Micro businesses and Etsy sellers will benefit from this software.
Pricing
Wave accounting is completely free, without gimmicks or ties attached. You get unlimited users and exposure to all Wave features with a Wave account. Payment processing, payroll, and professional bookkeeping services are the only additional fees to be aware of.
Features
Wave is well-developed software that matches even some paid programs in terms of features. The software covers invoicing, account payable, expense tracking, bank reconciliation, and other accounting functions. Wave also has a few distinguishing characteristics. Wave allows users to differentiate personal and business costs, which is excellent side hustlers or freelancers without separate business bank accounts.
Other notable Wave characteristics include;
Item management
Receipts
Integrations; including zapier
Contact management
Reports
When Wave is the best accounting software choice for small businesses
It doesn't get any better than Wave if you're searching for a low-cost accounting solution. It's no surprise that this free accounting software for small businesses is popular, with a well-organized UI and positive client evaluations. Even if you have no prior accounting knowledge, it's simple to jump right in and start using Wave.
Pros and Cons
Pros
Expert help from accountants
Easy to use
Free
Numerous features
Cons
Poor customer support
Not scalable
Limited mobile apps
5. Zoho Books (most comprehensive accounting software and best for mobile apps)
Zoho Books provides unrivaled invoicing as well as sophisticated mobile apps. Recent improvements have brought Zoho Books up to the mark with QuickBooks Online in terms of capabilities. Still, with better customer support and a more user-friendly UI, Zoho Books is an excellent choice for comprehensive accounting software for small businesses.
Customer relationship management (CRM) software, social media marketing, email marketing solutions, spreadsheet editors, and other productivity tools are all available through Zoho's range of integrated business apps.
Small businesses that need robust online accounting, excellent mobile apps, and good invoicing should choose Zoho Books. International businesses will benefit from the software.
Pricing
Zoho Books has four different pricing plans, ranging from $0 to $70 monthly. Every plan comes with a set of standard features. You'll get access to more contacts, invoices, users, and advanced features as your plan increase.
Features
Zoho Books is simple to learn and use, with excellent customer service and a sophisticated user interface. Contact management, invoicing, time tracking, inventory, expense tracking, project management, and even tax assistance are all included in Zoho Books, which is a comprehensively accounting system.
The best feature of Zoho Books is its invoicing capabilities. Sixteen customizable invoice templates, a client site where customers can pay invoices online, recurring invoices, and the special ability to secure invoices are all available through Zoho Books.
Here are a few more of Zoho Books' best features;
Tax support
Time tracking
Invoice customization
Inventory management
30+ integrations
Reports
Bank reconciliation
When Zoho Books is the best accounting software choice for small businesses
Zoho Books is an accounting software rival worth considering, with just as many features as QuickBooks Online. The software is simple to use, and the invoicing capabilities are unrivaled. The software also has excellent customer service, international features, and a large variety of integrations. If your business provides field service, you'll appreciate how convenient mobile invoice management is.
Pros and Cons
Pros
Good customer support
Advanced features
Strong mobile apps
Easy to use
Cons
Limited integrations
Not compatible with big businesses
6. ZipBooks (best easy small business accounting software)
ZipBooks is a new easy small business accounting software tool that first debuted in 2015. Although the software is still relatively new, it has already perfected simplicity. ZipBooks is one of the most user-friendly accounting systems available. It's easy to see why this software has a high rating when it offers a free subscription, plenty of automation, and limitless users.
ZipBooks is ideal for small businesses needing a cost-effective, reliable accounting system. This accounting software is perfect for a small business owner with no accounting experience.
Pricing
ZipBooks' Accounting pricing grade provides you and your clients with more advanced accounting tools at a bespoke fee rate. ZipBooks has three different pricing plans, ranging from $0 to $35 monthly. Each price level includes more functionality and users, with the most expensive plan allowing for an unlimited number of users. Each plan includes unlimited invoicing.
Features
ZipBooks provides various user-friendly features and is one of the most appealing user interfaces available. The software is designed to be simple and intuitive, with automation to help you save time. The user interface is even color-coded for easy navigation. ZipBooks has all of the essential features of accounting software for small businesses, such as invoicing, expense tracking, and contact management.
ZipBooks also provides the following services;
Project management
Category tracking
Time tracking
Good customer support
Business health score and recommendations
Reports
Integrations
When ZipBooks Is The Best Accounting Software Choice
ZipBooks is difficult to beat when it comes to simple accounting software. ZipBooks offers all it can to simplify accounting with an excellent design and helpful learning resources. If ZipBooks sounds like it could be a good fit for your business, you can try it out for free.
Pros and Cons
Pros
Attractive UI
Available free plan
Good customer support
Easy to use
Cons
Limited mobile apps
No inventory features
Limited invoice customization
7. Xero (best accounting software for growing businesses & multiple users)
In the world of business accounting software, Xero is a key participant and best accounting software for growing businesses & multiple users. The Xero App Store offers over 1,000 integrations, and the company has created a name for itself.
You'll value Xero's capability to effortlessly access and manage your business's accounting as a cloud-based software platform with a comprehensive mobile app.
Xero provides all of the core accounting functions required by a business and several sophisticated accounting features. Unfortunately, Xero's price tag may be prohibitively expensive for certain small businesses.
On the other hand, Xero is a wonderful fit for expanding enterprises or startups whose accounting demands have outgrown the capacity of their present system. Xero would be an excellent benefit to your developing business if you had the budget for it.
Pricing
Xero has three pricing levels, ranging from $12 to $65 monthly. You gain more functionality, invoices, and accounting management tools as you progress through the pricing tiers.
Many other accounting software programs do not support unlimited users at any price level, but Xero does. Payroll can be added to Gusto for $39 monthly.
Features
Xero is a full-featured accounting software system that includes everything from invoicing, reports, and accounts payable to sophisticated features like multiple currency support, tax forms and support, email templates, and more.
Because of the sheer number of app integrations available, Xero is likely to complement any system you're already using or be flexible with any new ones you add in the future.
Here are some of Xero's best features;
Invoicing
Client portal
Contact management
Inventory
Expense tracking
Quotes
Reports
When Xero Is The Best Accounting Software Choice
Because of its numerous integrations and extensive feature set, Xero is likely suitable for a wide range of business needs. Xero may not be a good fit for small businesses at its current price range. On the other hand, Xero is a suitable choice for firms that are experiencing considerable growth or eCommerce enterprises that would benefit from the software's integrations due to its scalability.
Pros and Cons
Pros
1,000+ apps integration
Unlimited uses for every pricing tier
Mobile apps
Scalable
Cons
Pricing
Steep learning curve
8. QuickBooks self-employed (Best accounting software for freelancers)
QuickBooks Self-Employed is tax software for freelancers who need basic bookkeeping and tax assistance.
While QuickBooks Self-Employed isn't particularly an accounting software, it does help freelancers with bookkeeping and taxes.
QuickBooks Self-Employed is great for managing anticipated taxes due and optimizing deductions for freelancers, entrepreneurs, and other self-employed persons.
Pricing
QuickBooks Self-Employed comes with three pricing choices. The software's functionality is included in a $15/month package. The $25/month plan includes a TurboTax integration, making it simple to file your self-employment taxes. A CPA provides live tax assistance as part of the $35/month package.
Features
QuickBooks Self-Employed is a well-organized and simple-to-use accounting program. The features make estimating quarterly taxes easier and allow freelancers to keep track of their costs and deductions.
This program also makes it simple to distinguish between personal and corporate costs, which is great for freelancers without a separate business bank account.
QuickBooks Self-Employed also includes the following features;
Turbo tax integration
Tax checklist
Invoicing
Lending through QuickBooks capital
Schedule C
Fixed asset management
When QuickBooks Self-Employed Is The Best Accounting Software Choice
QuickBooks Self-Employed could be an excellent choice for your business if you're a freelancer searching for a way to handle your taxes and finances. The software is simple to use, and the QuickBooks app helps you access your data quickly.
Pros and Cons
Pros
Turbo tax integration
Good tax support
Designed for freelancers
Easy to use
Cons
No state tax support
Limited invoice features
Unscalable
Why These Accounting Software Options Aren't Recommendable
Didn't see a software product you wanted on the list? This list only includes the best of the best. All of our recommendations had to be simple to use, have a lot of features, be reasonably priced, and have a solid and secure standing.
Other notable accounting software programs and why they didn't make the list as one of the best small business accounting software solutions are included below;
GoDaddy online bookkeeping
SlickPie
Kashoo
QuickBooks desktop
FreeAgent
1. GoDaddy Online Bookkeeping (questionable security)
Why didn't GoDaddy Online Bookkeeping make the list? First and foremost, GoDaddy Online Bookkeeping is an exaggerated bookkeeping software and does not have the features to be labeled accounting software. It fits the description when it comes to simple accounting software. Second, we do not endorse this software because the firm has a history of many data leaks.
2. SlickPie (shut down services)
SlickPie was a free accounting software with a nice user interface and many functionalities. SlickPie was a favorite accounting software for small businesses, but it shut down on March 31, 2021.
3. Kashoo (limited features & integrations)
Kashoo is a user-friendly accounting software with excellent customer service. However, the software's capabilities and integrations are restricted.
Kashoo is still a choice if you only need accounting software that covers the fundamentals and has no learning curve, but you'll get more value for money with one of the other choices on this list.
4. QuickBooks Desktop (hard to learn)
QuickBooks Desktop is one of the most well-known accounting software programs for a reason. This tested accounting software has a conventional feel, customized accounting, and great functionality.
While some users may want and require the intricacy provided by this program, it comes with a high learning curve and is installed locally, so it lacks some of the features that cloud-based software provides.
5. FreeAgent (limited features)
FreeAgent is an effortless accounting software tool for businesses in the United Kingdom. For a low price, the program provides robust international invoicing and various features.
There are several limitations, such as no cash basis accounting, limited reporting, no bank reconciliation, and a limited chart of accounts, which are all significant downsides in handling your business's accounting demands.
Which Accounting Software Is Most Appropriate For Your Business?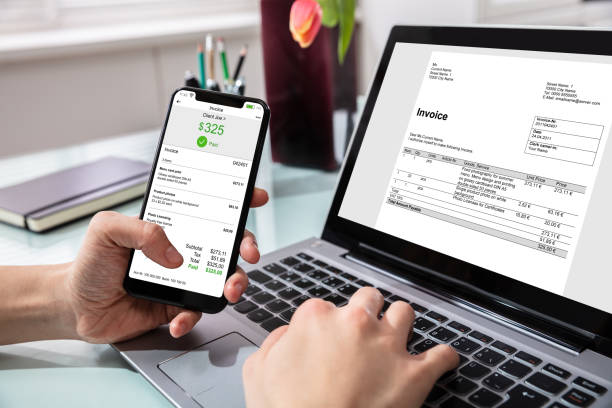 Regardless of the amount of accounting knowledge you have, any of these easy small business accounting software programs will help you simply manage your organization's finances and balance the books. In the end, the decision will be based on your finances and the features that your business requires.
Want a more robust double-entry accounting system than the ones we've explored so far? I recommend that you try QuickBooks Pro or AccountEdge Pro. These programs have a lot of extra functionality.
You'll be better off with one of these options if you need payroll software, higher-level inventory management, or a more refined approach to handle credit card transactions, bank accounts, or credit card charges.
In contrast, we've produced a list of the best free online accounting software packages available for small business owners looking for something really basic. Still, we do not want to pay anything for an accounting app.
The accounting software takeaway

We propose Xero if you want fully comprehensive accounting software with a clear dashboard, outstanding app, and an inexpensive price. It's a superb bookkeeping and accounting software for most businesses, from freelancers to LLCs, based only on its features and affordability.
All of our other options have something to offer as well, so if Xero isn't right for you, try one of these;
QuickBooks Online: It's a comprehensive accounting system with one of the top accounting apps on the market. Its most expensive package, which supports up to 25 users, is best suited to larger firms with large, integrated accounting teams.
ZohoBooks: It has roughly the same number of features as QuickBooks, but at a lesser cost and with a low additional user fee. Its free plan is ideal for freelancers who wish to keep track of their finances and report on them without paying for further features. Take QuickBooks' thousands of customized reports, for example.
Wave Accounting: For most freelancers, contractors, and other small-business owners, Wave is the best free accounting software. Wave will not let you down if you have many businesses, wish to add multiple users, or need limitless expense tracking.
FreshBooks: It has the best invoicing of any providers on our list. Its invoicing, estimate, and payment acceptance capabilities make it suitable for mobile contractors and freelancers who work with clients regularly.
Identifying the best online accounting software for your small business can make a huge difference in your day-to-day operations. With less time spent on data entry, you'll have more time to focus on the aspects of entrepreneurship that you enjoy the most, such as getting to know your clients and creating goods you're passionate about.
Some of our best accounting software for small business recommendations come with a free trial, so don't be hesitant to explore a few different products if you don't find your favorite straight away.