February 9, 2022

Lachie Hiriart

0
Best Books On Inventing 2022
Last Updated on February 9th, 2022 by Lachie Hiriart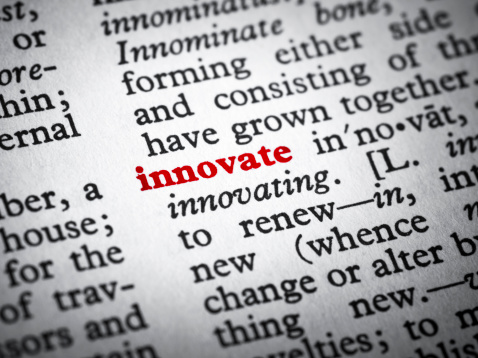 From a nighttime dream to a prototype and eventually to the market, the path is a challenging yet rewarding experience. Your thoughts are essential.
There have been many ancient inventions, from the wheel to analyzing the matter. Creativity is an element of the human mind's inventive capability and process. These finest books about inventing will show you how to do everything you need to know about invention.
1. The investor's bible by Ronald Docie SR
The road to success is now more visible than it has ever been! The process of monetizing your innovation and obtaining rewards is no longer complex, thanks to seasoned inventor Ronald Docie. The Inventor's Bible is a comprehensive how-to guide for novice and experienced entrepreneurs that teaches you how to create a realistic, practical plan, identify suitable business partners, conduct market research, and negotiate a fair value for your inventions.
It addresses critical issues such as; What should I do first? What is the value of my invention? Is there any free government assistance? Who can I contact, and how can I avoid being taken advantage of? The latest version has been updated to reflect new developments and innovations, and it now includes;
Open Innovation
Free Patenting Help
Crowdsourcing and Crowdfunding
America Invents Act
New U.S. Patent Laws
Online Help for Inventors
It includes a new product marketing worksheet and patent that walks you through the process step-by-step;
Presenting Your Invention to Companies
Negotiating the Best Deal
Finding the Best Markets
Patenting
Developing a Strategy
Selecting Manufacturers
2. Elon Musk by Ashlee Vance
Elon Musk is both an informative and authoritative look into the unusual career of one of Silicon Valley's biggest unpredictable, intriguing, and ambitious entrepreneurs, in the style of Moneyball and Steve Jobs. A real-life Tony Stark–and a fascinating look at America's resurgence of the invention and its emerging "makers."
Elon Musk is the known visionary and entrepreneur behind Tesla, SpaceX, and SolarCity, who sold one of his Fintech companies, PayPal, for $1.5 billion. From his difficult beginnings in South Africa and migration to the United States to his epic commercial aspirations and technological discoveries, Ashlee Vance portrays the full magnificence and trajectory of the genius's life and work.
Vance exploits Musk's story to address one of our generation's most pertinent questions; can a society of creators and inventors, which lead the modern world for a generation, continue to succeed in an age of intense global competition? Musk, he claims, is a modern visionary mixture of renowned inventors and businessmen like Henry Ford, Thomas Edison, Steve Jobs, and Howard Hughes, making him one of the most distinctive and remarkable individuals in American corporate history.
Musk has devoted his talents and immense fortune to creating a future as vivid and far as innovators of the boom period of science-fiction imagination, perhaps more than any entrepreneur alive.
Elon Musk's biography of one of the world's most important and powerful titans is insightful and detailed, recreating a technology industry that is profoundly and swiftly changing.
3. Secrets of successful inventing by Edith G. Tolchin
Ms. Tolchin has compiled an all-in-one resource that addresses the crucial challenges that many beginning inventors overlook. Each expert delivers clear and practical advice to help inventors achieve their goals, from terminology to patenting, licensing to marketing.
Every chapter delivers information logically to help a beginning inventor sail the oceans of product development.
The reader will have a better shot at getting success and avoiding difficulties after the journey if they follow the instructions provided and listen to the counsel of these seasoned specialists.
Typically, novice inventors spend thousands on seminars and lectures in the hopes of better preparing them for the task ahead. Edith Tolchin's Secrets of Successful Inventing is a concise guide to the fundamentals and a handy resource for taking your idea to another level.
4. Lightning in a bottle by Michael Reid and David Minter
Michael Reid and David Minter are experts in the field of innovation. They have aided the success of Dole, Blockbuster, Viacom, Einstein Bagels, and Sony for more than 25 years.
Lightning in a Bottle lays out Reid and Minter's seven-step approach for coming up with great ideas, which increases new-product performance from one in ten to one in two or better. Lightning in a Bottle also outlines the top ten reasons ideas fail, as well as the research industry's dirty secrets, such as;
How market segmentation is frequently deceitful
Why focus groups don't work for new products
Why brainstorming is ineffective in developing innovative new products
Lightning in a Bottle is the latest must-have guide for business executives, following in the footsteps of Implementation and Good to Great.
5. Inventing a better mousetrap by Ann Rothschild and Alan Rothschild
Come to know about the role patent models played in American history–and how to create your own!
Patent models, which were required for U.S. patent filings from 1790 to 1880, provide insight into–and motivation from–the Industrial Revolution, an era of intense technological advancement.
Thousands of patent models, many from the nineteenth century, make up the Rothschild Patent Model Collection. The most notable of these patent models are featured in this book, which provides deep insight into the United States' economic, cultural and political history.
This book not only describes hundreds of the collection's most compelling models but also teaches you how to make your versions of a few of them using 3D printing, lego, and other techniques and materials.
6. The independent investor's handbook by Jil Gilbert Welytok and Louis Foreman
How do you transform a million-dollar idea into million-dollars business? The Independent Inventor's Handbook explains all an aspiring inventor should have and the resources they need to take a raw idea and transform it into reality, from a scribble on a notepad to a product on the market.
Here's a book that directly relates to the inventive American: the thinker, the entrepreneur, the basement scientist, the dreamer, the stay-at-home mom who figures out how to do it better. Authored by Louis J. Foreman, founder of the PBS series Everyday Edisons and a holder of multiple patents, and patent attorney Jill Gilbert Welytok.
Everything a future inventor requires is listed below; Knowing the difference between a marketable idea and an excellent idea. Why does putting too much money in at the start lead to disaster? The disadvantages of design patents and how to file a utility patent application. Online test runs, surveys, and other market research tools are available on a short budget.
Plus, questions to ask a potential manufacturer, 14 licensing land mines to avoid, "looks-like" versus "works-like" models, Ten Things Not to Tell a Venture Capitalist, and how to safeguard your innovation once it's on the market.
The appendices are a lexicon of legal, manufacturing, and marketing phrases, an example nondisclosure agreement, and a deconstructed patent application.
7. Patent, copyright, and trademark (a plain English guide to intellectual property) by Richard Stim Attorney
Mastering the laws that regulate your work is crucial to success, whether you operate in the creative arts or business. This isn't easy because of the muddled vocabulary that encompasses patents, copyrights, trademarks, and other intellectual property rights. This is where Patent, Copyright, and Trademark come into play by explaining;
What legal rights do you have over your innovations, products, or works of art?
Patents for inventions ranging from machines to plant clones are available in various formats.
the extent to which copyright is protected
What is trademark law, and how does it work?
what the law protects in terms of trade secrets
You will find simple definitions of intellectual property law phrases and basic interpretations of how intellectual property law influences online content.
The 16th version has been revised to include the most up-to-date laws, court rulings, prototype application forms, and other forms.
8. Why has America stopped inventing by Darin Gibby
America is a country that values innovation and the can-do attitude that has helped it become a global leader in technology, self-government, pop culture, and industry. Much about America has been a risk and an experiment. The United States Patent System is one such experiment on which all others rely for success.
Why has America stopped inventing? Examines why this project seems to fail and why America has ceased to invent.
The belief that Americans are "the most innovative people on the planet" is incorrect.
According to statistics, Americans now invent less than half of what their peers did two centuries ago. Take a look around; where are the revolutionary inventions similar to those of the Industrial Revolution? It's inexcusable that the country has relied on the same form of transportation for more than a century. Why should America give unfriendly foreign countries trillions of dollars per year for imported oil when it has the imaginative talent to address the country's energy crisis?
Because Americans have stopped innovating, the country lacks these essential technologies. Why has America stopped inventing? It Shows Jefferson refusing to piss away any more weekends, examining patent applications Whitney being robbed of his riches. At the same time, the South's wealth exploded, the patent models that kept British soldiers from burning Washington's last-standing federal building, the establishment of Lincoln's cabinet, and Selden plaguing the entire United States.
The Automobile Industry. It also explores the little-known stories of the Wright brothers' aviation monopoly, the role of the Colt revolver in the Mexican-American War, the Sewing Machine Wars, Daniel Webster's final six months, and the debate over the first telephone patents.
9. Sell your ideas with or without a patent by Janice Key and Stephen Key.
Do you believe you require a patent? Reconsider your position. Most of those products Stephen Key has licensed have generated millions of dollars in royalties despite having no intellectual property rights. On the other hand, Key understands what it takes to safeguard a huge idea.
Years ago, he was motivated to develop a revolutionary label technology after learning about how pharmaceutical bottles rarely have enough space for the details that have to be printed on them. Spinformation's revolving label has been licensed on items worldwide, is covered by 20 U.S. and foreign patents, and has won over 13 industry awards.
Simply put, Key understands how to profit from intellectual property. This book will show you how to do the following:
Obtain a licensing contract that includes or excludes intellectual property.
Write a provisional patent application to protect your idea from being stolen by others.
Find and employ a killer patent attorney (not all patent attorneys are created equal!)
Thousands of dollars in legal fees can be saved.
File patents with real value.
Agree on a win-win situation.
It also includes advice on avoiding a license contract malfunctioning and details Stephen's experience defending his patents in Federal Court.
10. One simple idea by Stephen key
Stephen Key is a multi-award-winning inventor who has had over 20 product ideas licensed. In the bestseller One Simple Idea, published in 2011, he revealed the strategies to his success. Many differences can be observed in the entrepreneurial world since then.
One Simple Idea's revised and expanded edition has been adjusted to reflect current industry practices and trends. Key focus on his cutting-edge product development, negotiation methods, and sales noting the new technology and opportunities accessible to creative people 21st century, in addition to teaching learners how to turn their ideas into commercial goods that firms will want to license. Real-life success stories from individuals who have used the author's ideas are also included in the book.
11. Have fun inventing by Steven Johnson
Steven M. Johnson served as an urban planner in the San Francisco Bay Area in 1974 while also working as a cartoonist on the side. He discovered by chance a hidden passion and interest in creating inventions as he aged 36 that year.
The editor of Sierra magazine had given him to imagine and satirize future recreation vehicles. He produced 109 pictures in response to a request for 16! Since then, he's been developing whimsical inventions, predictions, and inventions for publications and the internet, as well as two books from the 1980s and early 1990s.
Have Fun Inventing describes the lessons he's learned as a self-described Whimsicalist and Possibilities over the last 40 years. He explains how he thinks while looking for invention ideas and the procedures he takes to think about different combinations and variations of objects in practically any subject.
Dozens of his annotated illustrations are included in the book, many of which are being published first. This is the ideal book for anyone interested in learning how an inventor thinks.
12. Patent it yourself By David Blau Attorney and David Pressman
Patent It Yourself has been guiding thousands of inventors through the method of getting a patent from beginning to end for over 35 years. David Blau and David Pressman, patent attorneys, present the most up-to-date information, forms, and clear directions to assist you;
Market and license your invention.
protect your rights in foreign countries
file a provisional patent application to get "patent pending" status
focus on your patent application's claims
prepare a patent application
get your drawings done right
respond to patent examiners
evaluate your idea's commercial potential
deal with infringers, and
conduct a patent search the right way
The latest patent filing regulation changes are covered in the 20th edition, including the latest effects of the America Invents Act's first-to-file requirements.
13. Inventing on a shoestring budget By Mary Russell Sarao and Babara Russell
This guide, written by inventors for inventors, describes the procedures required in taking a product from idea to market on an extremely limited budget. This guidebook outlines the processes interested in creating, protecting, and promoting ideas while increasing the likelihood of getting products to market.
It is packed with recommendations on how to save funds during each stage of the inventive process and avoid running into the traps set to entangle unwary inventors.
Included tips are;
way to see if your idea has already been implemented.
How to get free (or virtually free) aid, budget, etc.
When it comes to money, knowing when to spend and when to withhold spending.
How do you know who you can trust and who you shouldn't?
And where to go for funding to enable the invention to be pursued.
14. Inventions: A visual encyclopedia By D.K.
This visually striking book explores and discusses the biggest inventions, ideas, and innovations throughout history and introduces their creators. Explore the first inventions that transformed societies and had become mighty empires and civilizations such as those in ancient Rome, Greece, and ancient China, from stone tools, fire, stone tools, and the wheel to paper and plows.
With James Watt's steam engine during the Industrial Revolution, Henry Ford's vehicle assembly line at the turn of the twentieth century, the Wright brothers' flying machines, Thomas Edison's bulb, John Logie Baird's television, and so much more, "Eureka" experiences flourish.
Read about significant moments in the Internet Revolution, such as Tim Berners-Lee's creation of the first website and the rise of robotics in industry and at home.
Inventions: A Visual Encyclopedia tells the story behind the peculiar and significant inventions created by the world's brightest brains.
15. Patents Simplified By Brian Kimmelblatt, Anand Patel, and Faith Ozluturk
Intellectual property is one of an inventive organization's most significant assets. Patents are complicated by their very nature as legal instruments, and the patenting procedure can be confounding. Because of the resources and specialization required, small enterprises, individual innovators, and entrepreneurs are at a disadvantage.
This book discusses the most significant aspects of patents and patent applications, provides a sequential roadmap for patent prosecution and explains worldwide patent applications and the current developments brought about by America Invents Act.
16. Nolo's Patents for beginners By Richard Stim Attorney and David Pressman Attorney
This best-selling guide covers everything an inventor needs to know about patent law fundamentals, including the most recent consequences of the America Invents Act, the most significant update to American patent law in two centuries.
Inventors can benefit from Nolo's Patents for Beginners by;
Patents that may be read and written
learn how and why to conduct a patent search
ascertain who owns the patent
obtaining patent rights
learn the fundamentals of patent infringement
get patent protection on a global scale, and
decide Whether or not to file a provisional patent.
There are other materials on inventions and patents and a list of patent terms. The 9th edition has been thoroughly revised to include all of the most recent patent regulations and law changes and the new "first to file" requirements.
17. Invent, Innovate, and Prosper By Michael Colburn
You don't need to be lucky or intelligent to make a successful innovation. All you need to ignite ideas and implement them to market is a defined method.
Michael Colburn is a frontrunner for invention. He wasn't always like this, but he worked hard to become one and discovered a profound truth; inventing is a skill that anyone can learn. He has invented innovations and built businesses and collaborations worth millions of dollars built on his inventions over the last four decades.
Michael's achievement did not happen by chance. He took a systematic approach of identifying a concept, researching it, testing it, and introducing it to the market with each creation.
Michael studied history's great innovators along the way and recognized their techniques were not dissimilar to his. Writers, artists, entrepreneurs, and innovators all use the same process to bring their ideas to reality. It is that we don't get to see it very often.
Michael's practical handbook for inventing, Invent, Innovate, and Prosper is based on his decades of experience as a successful inventor. He reveals his step-by-step method for launching profitable ideas, as well as the unexpected real-life experiences that helped him succeed. You'll discover how to;
To locate invention ideas in everyday life, adopt a detective's approach.
Check the practicality of your idea and troubleshoot any issues.
Prototypes can be designed, engineered, and built for a low cost.
Get your products ready for the market by preparing and testing them.
Michael also includes:
Profiles of some of the world's most prolific inventors.
Ranging from Alexander Graham Bell to Lori Greiner.
Legal templates to assist you in navigating red tape.
You'll learn how to transform a seed of an idea into a profitable innovation, whether you're currently a maker or just starting to explore new items.
18. Prototype of Product By Alen Cohen
Product development is the alchemy that transforms software, circuitry, and materials into a finished product, but getting from concept to finished product is a lengthy process with numerous possible dangers. This practical guide lifts the lid on what takes place or should happen—when a product moves from prototype to production.
For makers seeking to go pro or product development peers wanting to know the process, author Alan Cohen tracks the progression of an insightful electronic device to describe the tactics and strategies required to transform a conceptual idea into a profitable product that people want to use.
Learn about the 11 deadly sins that sabotage product development efforts.
Get an understanding of the manufacturing process for electronic items.
Determine whether your business idea has a good possibility of succeeding.
Limit the product's capabilities and associated costs.
Create specifications that detail the final product's features.
Choose a CPU, an operating system, and a power supply.
Learn how to follow safety regulations and guidelines.
Immerse yourself in the development process, from fast prototyping through manufacturing.
Alan Cohen, a lifetime technophile and professional software and systems engineering manager specializes in developing healthcare devices and other high-reliability products. Working with engineers and other parties to turn novel technology into profitable products is his passion.
19. Investors Notebook By Sara Katsa
This floral notebook is embellished with an over 110-page premium design Inventor's notebook is ideal for college and high school students, journalists, and professionals, Featuring a vintage cover with a classic, striking floral design.
Pages: 110 Pages
Cornell Note-Taking System Pages
Consecutively numbered
Size: 8.5″ x 11″
Sturdy Matte Cover
Paperback
Index
Signature space for inventor and witnesses
20. Act Now By Kevin Harrington
"How I turned ideas into Million Dollar products." Kevin Harrington is the developer of Infomercial, one of the most innovative sales strategies established in the 1980s and still in use today. In the late 1980s, Harrington was the one who introduced the "traveling salesman" strategy to television, and as a result, hundreds of items have become household brands.
Items offered via infomercials include the Great Wok of China, The Ginsu Knife, Tony Little's Ab Isolator, and Food Saver, to name a few. Harrington goes on to say that invention isn't limited to material goods. Your creative ideas could lead to new ways for people to create, sell, communicate, travel, and more.
In ACT Now, Harrington explains how he has introduced new marketing approaches and business methods to the sales sector, resulting in dynamic transformation. He trusted his instincts, refused to second-guess himself, and decided to act quickly on his ideas.
For those who work in the immaterial creative realm, ACT Now is a fantastic resource.
21. Patent Law By Janice Mueller
The fifth edition of patent law strives to simplify its subject by exploring and explaining major cases, statutes, policies, and judicial authorities in a concise and relevant manner.
This text stands on its own or can be used together with any patent or I.P. casebook to promote more in-depth patent law research. It is accessible to law students, inventors, attorneys, and laypeople.
The Fifth Edition, which has been completely updated, includes;
Up-to-date explanations of America Invents Act's complex first-to-file requirements, the most prominent change to U.S. patent law in 60 years.
Additional AIA changes are sprinkled throughout the text, focusing on the recently adopted inter partes assessment and post-grant review procedures.
Current Supreme Court and Federal Circuit rulings that have had a significant impact on patent law, including;
Samsung Vs. Apple
CLS Bank Vs. Alice Corp
Biosig Vs. Nautilus
In re Cuozzo
Icon Health Vs. Octane Fitness
Sandow Vs. Teva
Features;
Clear, comprehensive, and effective PATENT LAW by Janice M. Mueller includes the following features:
Comprehensive coverage and easy-to-understand writing clarify fundamental legal concepts, judicial authorities, governing legislation, and policy issues for obtaining, enforcing, and disputing a U.S. patent.
Various hypotheticals, in-depth analysis, pre-and post-America Invent Act regulations for innovation, and the prior art are provided.
Helpful visual aids, such as figures, tables, and timelines
Timely statistics on patent trends
A sample patent and breakdown of a prosecution history
Concise analysis of multi-national patent protection regimes
Verdict on the best books on inventing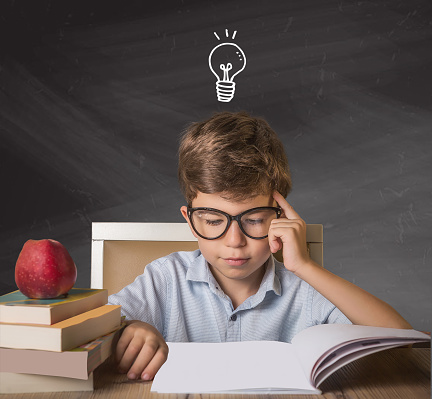 It doesn't have to be difficult to get your idea to market. Ideas that grow into creations that may become revolutionary are part of the human mind with the correct information and assistance from specialists. These outstanding books on inventing will be beneficial to you.
For more information on how to start a business Entrepreneurship Group has a number of informative article to help guide you through your entrepreneur journey!
Here are some helpful articles by Entrepreneurship Group to get your business off the ground:
1.Business Structure:
What is Entrepreneurship? 2022
Entrepreneurship: How to start a business in 2022
11 different areas within a business
How To Learn About Business 2022
Blueprint For Success Business 2022
2.Business Planning:
How To Write A Business Plan 2022
How To Evaluate A Marketing Plan 2022
How To Create A Professional Online Presence (2022)
How To create a business profile 2022
3.Business set up:
How to decide on a business name? 2022
Low cost Business Name registrations 2022
Best Domain Name Providers 2022
8 Best Accounting Software Programs For Small Businesses 2022
11 Best Project Management Software Programs for Businesses 2022
9 best Staff Management Software Programs for Businesses 2022
27 Best Web Hosting Services for January 2022 (Providers Ranked)
7 Best Landing Page Builders 2022
4.Business managing:
How To Increase Revenue From Existing Customers 2022
How To Manage A Creative Team (2022)
9 Best email marketing software tools 2022
4.Entrepreneur Health and well being:
Simple Healthy Diet Guide For Business Owners 2022
Exercise Guide For Business Owners & Entrepreneurs 2022
How to Meditation guide for business owners 2022
20 best supplements for memory improvement 2022
Founder of Entrepreneurship Group, Lachie Hiriart