February 12, 2022

Lachie Hiriart

0
How To Start A Candle Business 2022
It's a great idea to start a candle-making business. According to statistics, candles are used in approximately 80% of all U.S. households. In addition, candles have been used by humans for about 5,000 years. Is it the right moment to start a candle-making business? What Are the Benefits of Starting your own candle company?
Candle making is one of those entrepreneurship businesses you may start from home, in a basement or spare room. Perhaps you've produced a candle or two yourself and wondered if you could make money by selling them.
Here are some compelling reasons to join the candle-making profession:
You don't need a lot of money to get started.
There is already a market for your product.
You are in charge of your schedule.
You aren't constrained by region when it comes to where you can sell.
The Candlemaking Business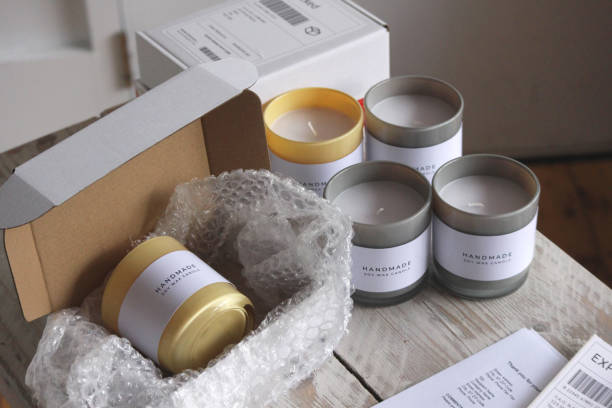 Joining the National Candle Association is a must for small candle enterprises if you're serious about getting into candle manufacture.
You'll have access to a lot of information, including expert candle-making advice, through the NCA. In addition, the NCA conducts candle research, which is how we know that 80 percent of U.S. families use candles.
The holiday season forms a major part of candle sales (35 percent of the overall annual sales). Candles are most likely to be presented as gifts and utilized in holiday decorations during this time.
Candles can be found in three places; mass merchandisers like Amazon and Etsy, department or home good stores, and specialty/gift shops.
The industry's biggest development is moving away from owning a candle business. But also, candle-making is still a lucrative home-based business.
How much is needed to start a candle business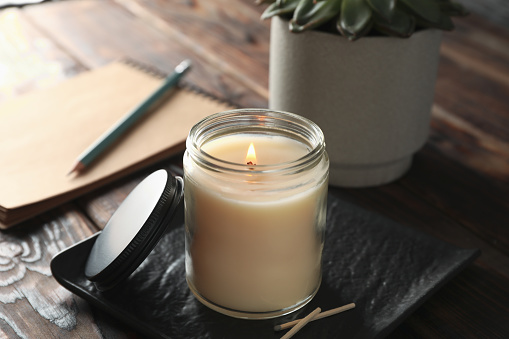 The average cost of starting a candle business is roughly $44,000, ranging from $9,500 to $78,000.0. Therefore, candle-making does not affect your finances as a small business startup.
Part of the money is spent on hired or acquired space, such as candle-making facilities and retail. Depending on real estate values in your area, rent for such spaces might run from $1,000 to $7,000 per month.
Other additional expenses include:
Equipment for production—-$500 to $5,000
supplies (wax, molds, and wicks)—-$3,000
Fees for insurance and legal representation—-$500 to $3,500.
Business permits and licenses—-$50 to $700.
Business software costs—-$50 to $500.
Insurance for small businesses—-$500 to $2,000.
New entrepreneurs typically start small and estimate expenditures on the low end in the candle business.
How to Get Started in the Candle-Making Industry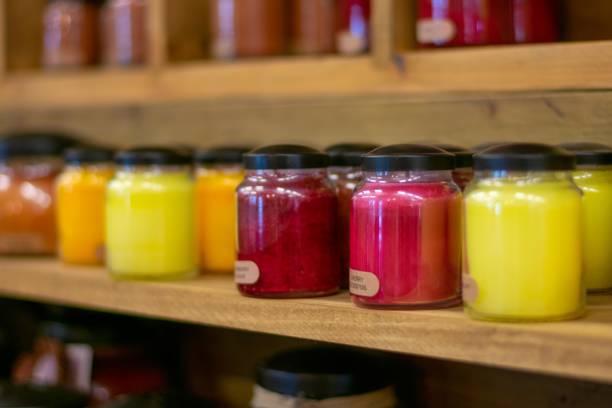 You'd like to sell candles. This step-by-step guide includes all of the necessary components for creating your business plan template.
We all have our favorite candle types and sizes, but if you want to start your own candle business, you need to think about your clients' desires.
The first step in the candle-making process is to figure out where you want to sell your candles — your market.
1. Choose the types of candles you would like to make and sell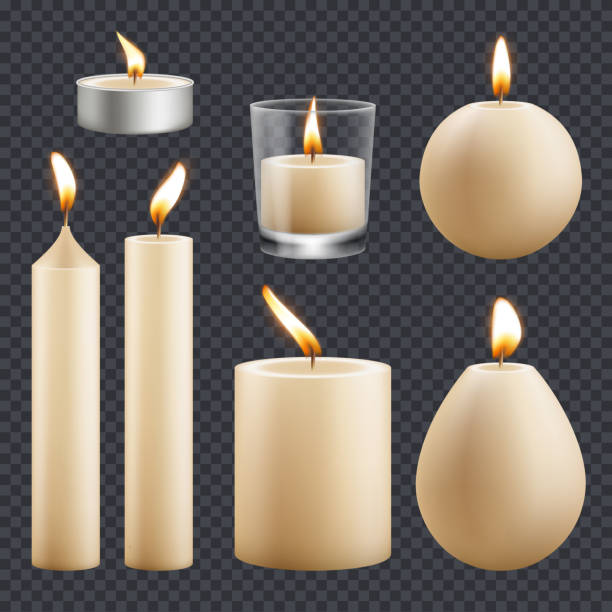 The most popular trend in candle buying is the rise in popularity of outdoor candles for usage in the yard and patio. So that's a trend to keep an eye on.
As part of your marketing strategy and company plan, spend a lot of time thinking about your target market and how you'll build your niche.
Consumers said the scent is the most important factor in deciding which candle to buy. Scented candles are the most popular on the market. There are claimed to be 10,000 different candle smells available.
Consumers choose candles based on shape and size after scent.
Here are several more types that might interest you:
Paraffin wax: "Straight wax, commonly known as paraffin wax, is wax that has no additives. Paraffin is the most widely used and least expensive candle wax, and it can be used to manufacture pillars, tarts, tealights, votives, tapers, and containers. Paraffin wax is unique since it's soft and colorless, making it popular in nail salons and spas. "[Paraffin wax] is widely used in spa treatments on the hands, cuticles, and feet and skin-softening salon because it is tasteless, odorless and colorless," according to Healthline. It can also be utilized to relieve discomfort in strained muscles and joints."
 Wax melts: Wax melts are wickless wax and fragrance cubes that melt in a wax burner to release scent into a space, and they're super simple to produce. Almost any wax can be blended with essential oils, aroma oils, and various unique decorations and colors to make them. They're an excellent way to scent a room or place without having to worry about a burning candle or an open flame.
Soy wax candles: Soy candles are manufactured using wax extracted from soybeans. They are natural. According to Shopify, they are the most popular candle type on the market today. Soy wax candles, on the other hand, are completely natural. They burn for long and generate less soot, but they're also more expensive to manufacture and have a tougher time releasing smells.
Vegan candles: Vegan candles are a renewable natural resource that decomposes completely. Soy, Coconut, Rapeseed Wax, or a combination of those natural vegetable waxes, will make Vegan Candles.
2. Select a business name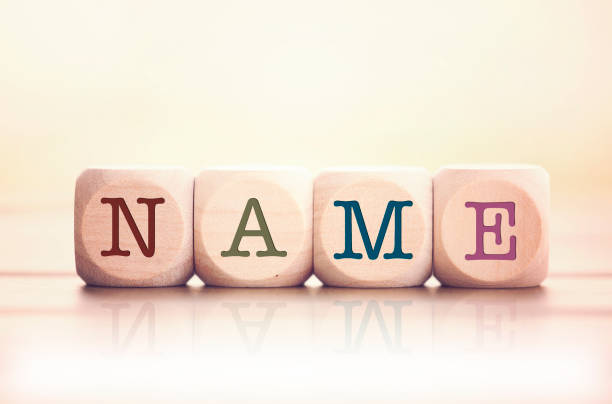 The candle market, dominated by mass-produced candles, is very competitive. Your homemade candle business must standout out in this competitive industry. When it comes to making candles, your company name should reflect what you're doing.
3. Design your candle making business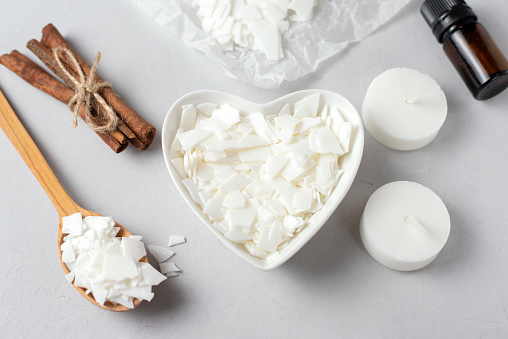 Votives? Pillars? Tealights? Tapers? Floating? Containers? Liturgical? Holiday? Outdoor? Birthday? Of course, those options are already available in their most basic form. Your candle-making business should be unique.
This is your opportunity to put your creativity and design talents to the test—also, research into several design-related computer software programs.
4. Choose a location to sell your candles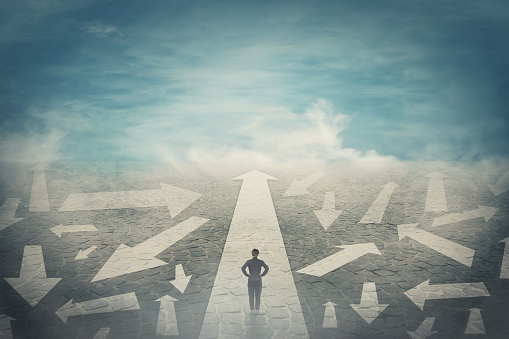 Where to sell candles is a choice for many candle enterprises. Your location may be a factor. For example, online sales might be your best choice if you live in a rural region.
Sell on the internet.
One of the most profitable mediums for selling candles is online. Etsy is the most popular online store for handcrafted goods. You can join and sell products there, as well as provide a link back to your website.
Candles can also be sold online through Facebook Marketplace, eBay, and Amazon.
Offline selling
Even though selling online is a feasible option for entrepreneurs, don't be scared to sell in person.
Homemade candles are small and portable, making them ideal for on-the-go sales. Your fragrant home decor items are perfect for displaying at craft shows and pop-up shops, as they allow merchants to get direct feedback from potential customers. Going to a physical location for sales provides many advantages, including:
Getting instant feedback: If you're trying to enhance your products (or want to hear what customers have to say), selling in person is an excellent way to go. Face-to-face meetings with your target clients can help you solve their problem areas and provide ideas for new products.
Inspiration and networking: Festivals, markets, and fairs are all about connecting with other creators and entrepreneurs. Meeting other businesses might help you develop new ideas and solutions to common difficulties.
Increase your online followers and email subscribers: Use pop-up stores and marketplaces to interact online, whether you're trying to develop your social followers or develop your email list. Ask visitors to join your email database or follow your branded social media platforms for updates on new products, giveaways, and discounts when they come to your booth or shop.
Create Your Online Store
You can make your e-commerce website. To market your product in this manner, you'll need to put a lot of effort into marketing.
Packaging and delivery expenses, and online sales, are important considerations. For example, candles can be heavy, and if they're in breakable shapes, they'll need to be carefully packaged.
Create Your Candle Shop
Owning a store or manufacturing facility can significantly increase your operational expenses. In addition, you'll have rent and utility bills to pay. During business hours, you or a worker must also be present.
However, if you can discover in a strategic location where buyers are likely to be looking for similar products, it could be a profitable business.
Selling your candles in other shops.
Rather than going online, you could consider local retailers, particularly a local craft store. If you're lucky enough to get into one of those shops, your candles will be displayed alongside other homemade items. Local craft stores attract clients who are looking for handcrafted, unique items.
Candles can be sold in gift shops as well. Remember that customers are shopping for gifts, and during the holiday season, 35% of candles are sold as gifts.
Retail stores can also be good places for selling candles, although shelf space is often more difficult to come by. However, last-minute gifts are sometimes found at the checkout section of a local food shop, so that's a possibility.
Local craft exhibits
People travel to local craft fairs and shows in search of one-of-a-kind items. Many candle makers have found that this is a good way to get started.
You'll be selling and marketing simultaneously if you include a bag and a business card with information about your new business. And that's a guaranteed method to get customers to come back.
Isn't it possible to find a good deal at a flea market, Maybe? However, instead of looking for a specific product, many customers are looking for a bargain. On the other hand, Flea markets provide marketing opportunities and a venue for meeting potential clients.
5. Write a business plan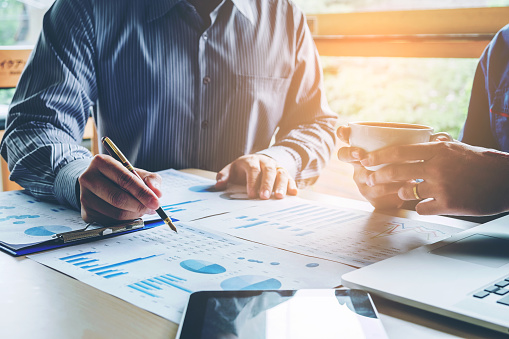 A good business strategy is essential for a successful company. Therefore, your strategy and objectives for your homemade business ideas should be included in your plan.
You should have your initial candle line filled out before writing a business plan. Because it determines the equipment, you'll need when establishing a candle business, your product line is an important aspect of your business structure.
6. Locate a Manufacturing Unit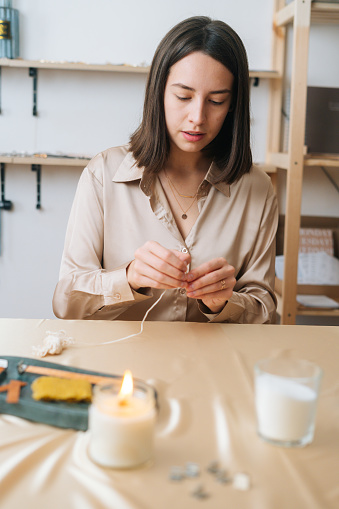 The manufacturing space could be your basement if you're lucky. But, first, check your local zoning restrictions to be sure you're eligible to start a home-based business. Since launching a candle-making business has had little or no impact on the neighbors.
Because the candles contain volatile components (wicks), you'll need to verify your local zoning laws to see if it's legal.
7. Correctly organize your workspace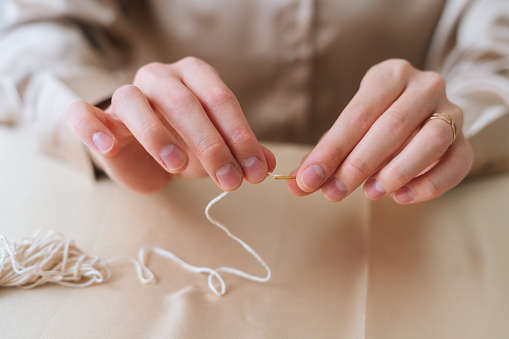 Working with molten candle wax requires a well-organized workspace. The wax is melted in metallic kettles and filtered before adding perfumes, aroma oils, or colors. After cooling, the melted wax is poured into a molding table above the molds. When "continuous" molding machines are used to make candles in batches, this is the method;
You can alternatively pour each mold by hand, one at a time.
Preheating the molds will ensure that the wax flows uniformly into them.
After the molds have been filled, fill the jacket surrounding the molds with cold water.
8. Legally establish your company

The enjoyable, creative aspect is making candles, but you can't ignore the paperwork. Following the National Candle Association's guidelines and including a fire safety warning label is one of the most critical things to do. Three rules are listed on the label:; burn within view, stay away from flammable objects, and keep clear from children.
Your attorney will require the fire safety warning label because a business entity is also legal.
A business entity
According to market analysis, most people who establish a candle-making firm choose to form a limited liability company (LLC).
That's because if something goes wrong with your goods – like a fire breaking out or someone having an allergic response to a perfume — your assets are safeguarded.
Permits, Insurance, and Business Licenses
You'll require both business insurance and product liability insurance. Even if you're operating as an LLC, you'll require product liability insurance if you make a product. It's an extra protective measure for you if your goods cause physical damage or injuries to another person.
If you run a business in your house, you might have to add a particular rider to your current homeowner's insurance policy. Commercial property insurance is required if your business is different from your home.
Account for a Business
You'll need to open a separate company bank account. This is the simplest method of keeping track of spending, profit, and loss. But, it's also a must when it comes to tax season.
9. Small Business Research Funding
You can't ignore the Small Business Association when finding cash for business ideas (SBA). They have professionals that can guide you to the greatest funding and grant opportunities (women-owned businesses, for example).
The SBA has a few more funding suggestions:
Business Credit Cards – Business credit cards are unprotected revolving lines of credit. It can not only help you keep your personal and company costs separate, but it can also help you establish your business credit file. In addition, it gives you access to credit facilities and provides you with various payment alternatives. A business credit card may be a better option for newer business owners than a loan because it requires less credit history.
Microloans – Compared to regular business loans, obtaining a microloan is faster and easier. The funds are typically under $50,000 and are utilized for various things such as equipment purchases, inventories, supplies, and working capital. Throughout the country, the Small Business Administration works with certified intermediary lenders.
Crowdfunding is one of the quickest ways to reach out to many potential investors.
Vendor Credit — Vendor credit is the most common source of finance for businesses, and it remains the most popular option for personal and small company loans. You can obtain short-term finance from vendors with simple restrictions as a startup. It's a priceless solution that allows a company to buy the goods and services it needs now while deferring payment until later (net 30 accounts).
Personal Company Loan — Securing a standard business loan, especially for a startup, maybe a time-consuming and uphill battle. According to real-world data, only 34% of smaller companies received normal bank finance, compared to 75% of bigger companies.
10. Obtain all of your necessary equipment
 
To manufacture the candles, you'll need the following materials: Wax melting pots, containers (tins and jars), wax wicks, packing supplies, molds, and measuring equipment are all items that can be used to melt the wax (such as scales and thermometers).
Wicks, dyes, wax(paraffin, beeswax, palm wax), and fragrance oils are necessary materials. Therefore, it's essential to have a solid supplier relationship.  A marketing plan must be in place.
11. Hire workers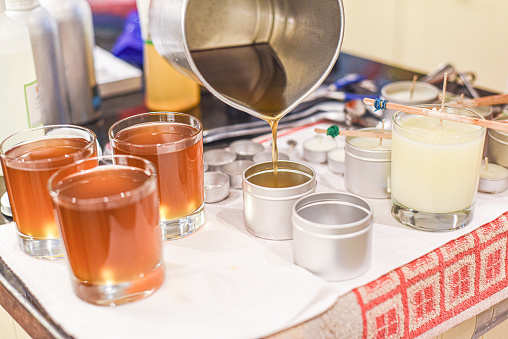 One of the candle-making business ideas is to begin by producing the candles yourself without hiring anyone.
Hire a professional marketer instead of hiring workers to make the candles. Add workers as the marketer assists you in growing your firm. Part-time staff from the outside, such as delivery drivers and merchandisers, can also be added.
If you operate as a lone proprietor, you'll require an Employer Identification Number.
12. Promote Your Business

If you decide to do your marketing, social media networks are good to start. First, you'll include a link to your website, where you've presented the business with a "brand story" about why and how it began.
If you attend local craft exhibitions, make a point of capturing leads and converting them into new business.  Remember that the holiday season accounts for 35% of candle sales, so ensure you have enough inventory and opportunities to sell during that period.
13. Increase candle sales and have enjoyed having a successful enterprise.
In our step-by-step guideline for your candle manufacturing business, here's one of the top business owner tips:
Obtain the contact details for the sports team boosters and club advisors at the schools in your area. Then, participate in their fundraisers by selling your candles at a reduced price. Perhaps you'll provide candles in the form of school mugs.
You'll package each candle separately and attach a business card. In addition, you should mention on your website that you partake in fundraisers.
What procedures should I take to make my candle-making business a success?
Identify your target audience. You'll find your niche somewhere in the crowded candle market. Prepare a pitch to utilize as you expand into new markets.
Come up with an excellent brand name with your family and friends to assist you in establishing your identity.
Begin with a limited product line, and as your business grows, you'll start buying in bulk.
Choose your selling location carefully.
Is candle-making a lucrative business?
The rest of the supplies aren't too costly once you've got the basics like molds and melting pots. Candles have a healthy profit margin, to put it another way. Limit your product line to a specific number of fragrances and mold kinds to keep expenses stable early. Try to keep your shipping and delivery expenditures to a minimum.
What is the profit potential of a candle business?
How much money can you make selling candles?
According to studies, an entrepreneur should make a minimum of $22,000 while starting a small product line. For example, the cost of starting a candle-making business ranges from $22,000 to $34,000.
For a sole proprietor, those are the estimates. If you want to open a physical store or a manufacturing unit and employ workers, your costs will be higher.
Is candle production a viable home-based business?
It's a great home-based business. There are minimal startup costs, and the system takes up little space.
Scented Candle Business
You could wish to add scents to your candles as well. Pure Integrity's best candle scents are:
Almond Vanilla
Mineral Springs
Vanilla Soy
Sandalwood Amber
Is insurance required if I sell candles?
Use a cautionary fire safety label from the National Candle Association.
Your assets will be secured if you choose to establish an LLC (which you can do even if you're a sole owner). You'll require product liability insurance. Product liability insurance protects you against accusations involving products you produce, sell, or provide. It can also cover your legal defense costs in the event of a claim.
Is a business license required for my candle-making production?
This leads to the next question: do you require a business license to operate your candle-making business? If you're selling in local shops, farmer's markets, and on your web page, the answer is yes.
Where can homemade candles be sold?
Established platforms such as Amazon, eBay, and Facebook Marketplace allow you to sell handcrafted candles online.
You can sell at various stores, including craft stores, home décor stores, and even supermarket stores. You can make money by selling on your e-commerce website.  At local craft fairs and other community events, you can hire a booth and sell your wares.
What can you do to keep your customers coming back?
Your goal is not just to attract clients but also to keep them coming back. Because candles are consumable commodities that must be refilled regularly, your existing customer relationships might become profitable over time. So make sure you meet their demands, that the things you provide are of good quality, and that they know how to reach you if supplies run out.
That's why it's essential to include easy-to-find contact information with every order, whether it's your website, email address, or phone number (or all three). You may include a business card or label containing this information as part of the packaging. When meeting customers directly, such as at a flea market or craft show, make sure that both buyers and passers-by get your business card. Also, attempt to gain their names and approval to add them to an email list you put out, perhaps before busy candle-buying seasons like the holidays or Mother's Day.
Conclusion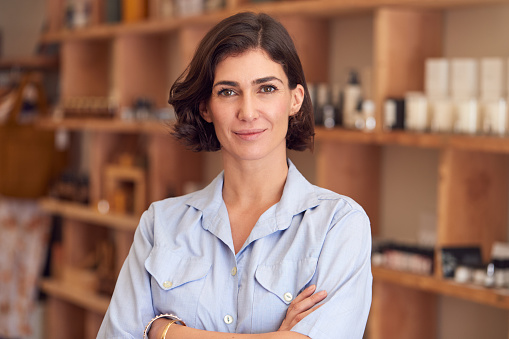 The ideal candlemaker is passionate about the craft and has experience in sales and marketing. Candlemakers might start small, with a low budget and inventory, in their house or apartment's kitchen and storage space.
Because candles are frequently considered commodity items, you must continually look for ways to brand your line to set yourself apart from the competitors. Excellent image photography, a strong internet presence, and exceptional sales skills will help you exhibit your line of products attractively.
For more information on how to start a business Entrepreneurship Group has a number of informative article to help guide you through your entrepreneur journey!
Here are some helpful articles by Entrepreneurship Group to get your business off the ground:
1.Business Structure:
What is Entrepreneurship? 2022
Entrepreneurship: How to start a business in 2022
11 different areas within a business
How To Learn About Business 2022
Blueprint For Success Business 2022
2.Business Planning:
How To Write A Business Plan 2022
How To Evaluate A Marketing Plan 2022
How To Create A Professional Online Presence (2022)
How To create a business profile 2022
3.Business set up:
How to decide on a business name? 2022
Low cost Business Name registrations 2022
Best Domain Name Providers 2022
8 Best Accounting Software Programs For Small Businesses 2022
11 Best Project Management Software Programs for Businesses 2022
9 best Staff Management Software Programs for Businesses 2022
27 Best Web Hosting Services for January 2022 (Providers Ranked)
7 Best Landing Page Builders 2022
4.Business managing:
How To Increase Revenue From Existing Customers 2022
How To Manage A Creative Team (2022)
9 Best email marketing software tools 2022
4.Entrepreneur Health and well being:
Simple Healthy Diet Guide For Business Owners 2022
Exercise Guide For Business Owners & Entrepreneurs 2022
How to Meditation guide for business owners 2022
20 best supplements for memory improvement 2022
Founder of Entrepreneurship Group, Lachie Hiriart