February 20, 2022

Lachie Hiriart

0
How to start a cookie business 2022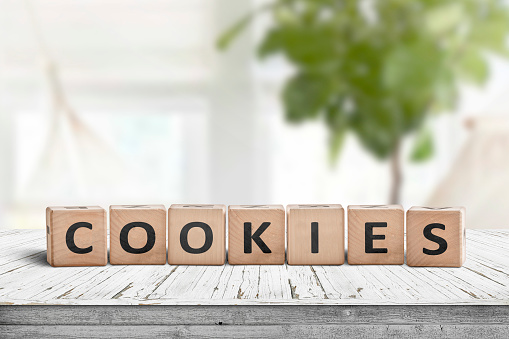 A cookie business could be a lucrative and enjoyable business for you if your cookies receive great reviews and you love working on new recipes and items. However, owning a business entails much more than just baking delicious cookies. Food security, bookkeeping, marketing, and Customer service are just a few of the responsibilities you'll have. If you're prepared to start a cookie business, make sure you have a strong plan in place for how you'll run it.
Benefits of Starting a Cookie Business From Home
Make a hobby of it.
Low-cost initialization. You might need to buy a new set of baking equipment, but the essentials aren't too pricey.
Flexibility. You can bake whenever you like, whether morning or late at night.
The Drawbacks of Starting a Cookie Business From Home
Turning a hobby into a career might take away the enjoyment.
Depending on your state's commercial baking requirements, you might need to buy business-only cookware.
Baking can take a long time, especially if you're baking in large numbers to make a profit.
You must frequently bake to ensure freshness, making it tough to plan or take some time off.
Required experience and skills
What talents and expertise do you have that would allow you to start a business selling edible cookie dough? This may appear to be a tricky question, particularly if you do have no prior experience with running a firm. Problem-solving abilities, staying calm in stressful situations, and being willing to help others are essential factors to consider. Even though you're not the one who interacts with the public directly, customer service is the basis of any service-based organization.
Home-based cookies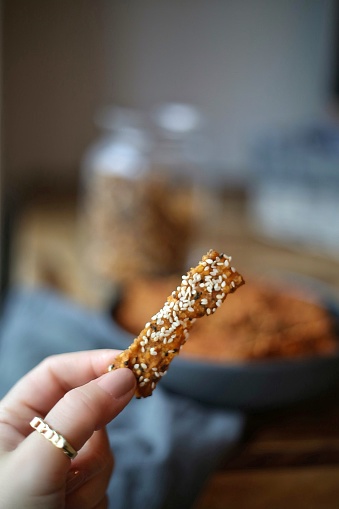 Do you like to bake cookies? Do you have a reputation for making delicious sweets and baked goods for bake sales? A home-based cookie business is a fantastic way to make money doing something you enjoy.
However, before you make a bunch of chocolate chip cookies for sale, do some research and develop a marketing plan for a successful cookie business. Here's how to get started with a home-based cookie business;
Make a business plan
This is important if you need to get a business loan to set up your business. Most financial institutions and lending organizations require a formal business plan to begin the process. A business plan that outlines your aims and goals, as well as financial estimates, is the first step in launching any business.
You'll need to figure out who your employees will be, what your costs will be, how much your product will cost, how you'll promote it, and who your competitors will be. It's essential to have ideal employees that are trustworthy and accountable.
Consider how you can set your product apart from its competitors. If you can meet a specific demand and personalize your items to a particular audience, that helps. For example, you could provide cookies in more unusual flavors than your competitors, catering to a more diverse cookie audience.
It's also an excellent time to start thinking about money. Once you've decided how you're going to run your company, you should have a clear grasp of how much it'll cost up upfront and on a monthly. When choosing whether or not to lend you money, most lenders will want to see your business strategy or plan, so make it as detailed as possible.
If this is your first time writing a business plan, you might want to hire an expert to assist you.
Learn about the food-sales laws in your state
An occupational or health agency regulates the food industry in many states. Inquire about the regulations for running a home-based cookie business. In some places, you may require a separate kitchen. Other states may demand that your preparation utensils and materials (such as bowls and spoons) be kept away from your cooking items.
Decide on the types of cookies you wish to make
Decide on the types of cookies you'll be making. You can either specialize in a kind of cookie, such as the perfect chocolate chip cookie or have a variety of numerous other types of cookies. You might be overwhelmed if you have several different varieties of cookies. Just keep in mind that you must manufacture, package, and deliver the cookies yourself unless you have help.
Set up your business
Every business requires;
A business name
Make a list of numerous business name choices and seek comments from friends, family, and prospective customers. Once you've narrowed down your choices, check whether the name hasn't been trademarked. Check with your state's corporation registration agency to be sure it hasn't been registered in your state as well.
Create a website
You can sell cookies online. It's simple to sell cookies online, provided you know food entrepreneurs' requirements. You must accept that everything these days is done via the internet. You can't expand as a business if you don't have an online presence. Hiring an experienced designer to develop your first cookie website is a ridiculous concept that you will see on other web pages. It's extremely expensive; stick with something simple and low-cost until you're certain you'll be profitable. Find a sweet-toothed genius friend. You can get a decent free website using a mixture of free cookies and flattery.
Obtain the necessary permits and licenses
A business license or permit is required in most areas. Additional permissions for selling food (from your public health department or state occupational) and collecting sales tax may be required. Food items are also subject to an extra tax in some states.
Some of the most popular permits and licenses are as follows: Most forms of home enterprises, no matter how big or little, are required to obtain a business license.
You may need the following – each locality and state is different, so do your research:
Home occupation permit: If your community governs home-based enterprises, you'll need a home occupation permit.
Food permit: You'll need a food permit if your state's cottage food rules don't exempt cookies.
Seller's permit: A seller's permit is required for all firms that sell taxable items in states with a sales tax and are not excluded under the cottage food law.
Federal export licenses: Export licenses issued by the federal government: If you wish to send the cookies to another state, you'll have to comply with many government regulations. The Department of Commerce can provide you with further information about this.
Obtain insurance protection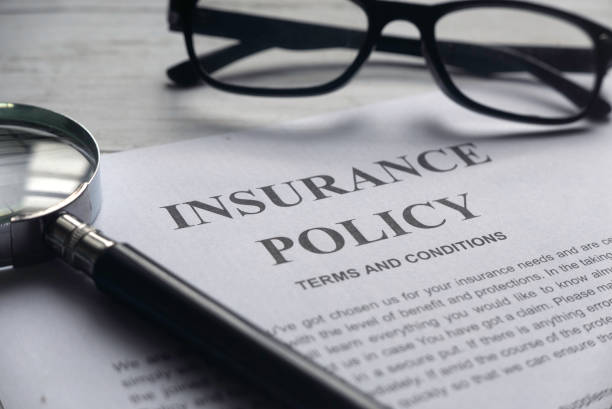 In the event of an accident, insurance safeguards you from liability as well as your possessions. Discover what kind of insurance you desire by speaking with a local insurance company.
Create a business structure
Sole proprietorships are inexpensive and straightforward to establish, but they do not safeguard your personal property, such as your house, because you and the firm are considered one entity. That implies that your personal assets could be at stake if someone gets sick after eating your cookie and sues you. The next best choice is a single-person limited liability company (LLC). It takes a little more time & expense, but it keeps your business and personal assets separate for better protection.
Obtain the necessary equipment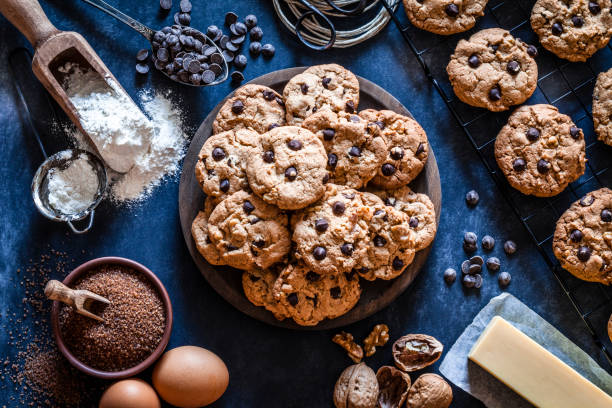 Ensure you have all you need to manufacture and sell your product safely and effectively to get your business off to a good start. Consider what equipment is necessary and what equipment is unnecessary to create your goods. You may need new equipment depending on local rules and the quantity of product you intend to generate. You may wish to save money at first by purchasing only the most needed goods, then updating with more expensive equipment as your business grows.
To correctly pack the cookies, keep in mind large items such as ovens and mixers and more miniature goods such as packing materials, mixing bowls, and sheet trays.
Order packaging supplies to deliver your cookies
If at all possible, include your company's name on them. Personalized packaging will cost a bit more, but it will seem more professional. Ordering sticker labels with your company's name is another alternative. This will be less expensive, and you may close the package with stickers. You can also add other details such as dietary restrictions (gluten-free cookies, for example) and ingredients.
Set a price for your cookies
Don't take a chance on a good deal. To make sure you cover your expenses, calculate the pricing using the cost of your time, ingredients, and overhead charges (such as advertising). Don't forget to include a profit margin.
Make exceptional products
This should be the greatest aspect of your new job if you enjoy baking cookies! You may experience anxiety by the other elements of owning a business, but don't lose sight of your enthusiasm for baking delicious cookies.
Developing innovative and fascinating items will ensure that your brand remains relevant and satisfied your customers. Make sure you're always up to date on industry trends and the products your competitors are selling. Before determining which recipe to make, you might need to get feedback from family and friends or even a random sample of potential buyers.
Select a location for your business
To a large part, this is determined by your state's cottage food regulations. If you're trying to keep within your state's cottage food / home-based business rules, you'll probably be limited in where you can sell your cookies. Direct selling, no cross-state boundaries, or mail order are common examples.
So, how about setting up shop at a local supermarket? Check with local shops and retailers to see whether your cookies will be sold. However, your state may let you market them over the internet and send them.
Shipping and Delivery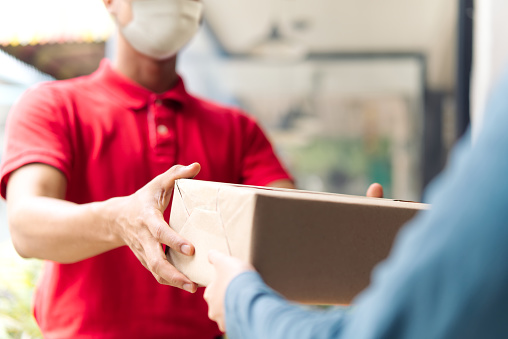 You'll probably carry them in your vehicle if you're selling to local shops. Make sure they're safe and comply with any health department regulations.
Close enough; you would not want to be fighting traffic each day to deliver cookies. If you're completing purchases placed by phone or online, you'll most likely use DHL, FedEx, or the USPS to ship them. Examine each of them to see which one provides the best quality services at an affordable price.
Trial runs and ironing out issues should be done ahead of time
Producing cookies for a company is not the same as making cookies for your child's school class. Customers must rely on the quality, taste, and look of your products. You'll want to undertake some trial runs and look for any potential failure points, anything that could go wrong, or things that will hold you down or compromise quality and consistency.
Make a plan for baking and distributing your cookies, including a methodology and a routine. You could want to make a schedule, such as baking after the children have gone to school and then bringing the freshly baked cookies to local shops. Afternoons are spent cleaning up and making new clients and marketing and accountancy. Also, snap pictures for marketing and your website.
Payment
What method will you use to collect money from your customers? Online payments can be made using a PayPal account. Again, you should have a separate bank account for your business (which is usually a free attachment to your existing bank account).
Accounting and bookkeeping
Remember, as much as you love baking cookies; this is a business. Is it worth it if you aren't covering your costs and earning a good wage? So keep track of your expenses and be sure to cover ALL prices, including your TIME! Keep any receipts linked to your business.
Conclusion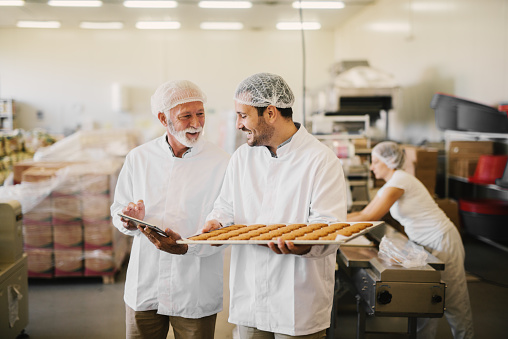 Expect to make a few mistakes and encounter some obstacles along the way, especially at the start. Each error should be used as an opportunity to learn and grow. Fix the root of the problem, not just the cause.
Continue to improve and learn from your competitors. Experiment with fresh flavors and combinations. To get your business off to a good start, you'll need to write a business plan, put it into action, and organize your paperwork.
For more information on how to start a business Entrepreneurship Group has a number of informative article to help guide you through your entrepreneur journey!
Here are some helpful articles by Entrepreneurship Group to get your business off the ground:
1.Business Structure:
What is Entrepreneurship? 2022
Entrepreneurship: How to start a business in 2022
11 different areas within a business
How To Learn About Business 2022
Blueprint For Success Business 2022
2.Business Planning:
How To Write A Business Plan 2022
How To Evaluate A Marketing Plan 2022
How To Create A Professional Online Presence (2022)
How To create a business profile 2022
3.Business set up:
How to decide on a business name? 2022
Low cost Business Name registrations 2022
Best Domain Name Providers 2022
8 Best Accounting Software Programs For Small Businesses 2022
11 Best Project Management Software Programs for Businesses 2022
9 best Staff Management Software Programs for Businesses 2022
27 Best Web Hosting Services for January 2022 (Providers Ranked)
7 Best Landing Page Builders 2022
4.Business managing:
How To Increase Revenue From Existing Customers 2022
How To Manage A Creative Team (2022)
9 Best email marketing software tools 2022
4.Entrepreneur Health and well being:
Simple Healthy Diet Guide For Business Owners 2022
Exercise Guide For Business Owners & Entrepreneurs 2022
How to Meditation guide for business owners 2022
20 best supplements for memory improvement 2022
Founder of Entrepreneurship Group, Lachie Hiriart