February 9, 2022

Lachie Hiriart

0
How To Start A Graphic Design Business 2022
Last Updated on February 9th, 2022 by Lachie Hiriart
Graphic design is a broad discipline with many skills, talents, and areas of concentration. As a result, it's a profession that lends itself well to freelance work, independent contracting, and self-employment. This guide is a great entrepreneurship resource if you've been wondering how to formalize your ideas to build a successful graphic design business.
What is the job of graphic designers?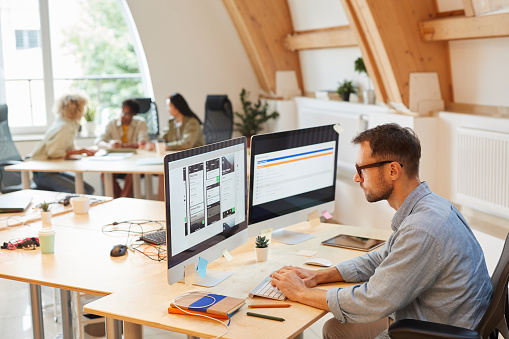 Graphic designers establish or manage a visual style that can be seen on letterheads, signage, sales collateral, advertisements, digital content, websites, and nearly all other internal and external interactions.
Fonts and typography, logo design, imagery selection, color and layout are all examples. A graphic design studio owner may work alone or with one or more workers to develop fresh business, work on current projects, and maintain the company.
Types of graphic design services
Because the market is so vast, graphic designers may begin by specializing in a single service or skill. However, launching a business can assist you in quickly establishing a solid niche. As a result, you might be able to locate decent or higher-paying clients looking for specialized expertise.
The following is a broad summary of some of the most well-known types of graphic design services offered in the industry;
Advertisement: Advertising and marketing-related graphic design services
Branding: Branding and brand creation graphic design such as color schemes, logo design, etc.
Motion Graphics: For animations, videos etc.
Print Designs: Print design and layout relevant for newspapers, magazines, and other printed or physical publications
Website Graphics: Designs and Images for mobile and web development
Packaging: Graphics for product labels and physical packaging
One advantage of establishing a graphic design business is that these services will always be in high demand as long as other businesses survive. Therefore, graphic design enterprises' job and business prospects are extremely bright with the correct marketing approach, business structure, and skills.
Find out how to establish your own Graphic Design Business and if it's the best fit for you.
Follow these ten steps to start a graphic design business;
Make a strategy for your graphic design business
Create a legal entity for your graphic design business
Register your graphic design business for taxes
Open up A new Bank Account and a Credit Card
Create an accounting system for your graphic design business
Get the Permits and Licenses You Need for Your Graphic Design Business
Obtain Graphic Design Business Insurance.
Create a logo for your graphic design business.
Make a website for your graphic design business
Get your business phone system up and running.
You've discovered the ideal business opportunity and are now ready to make a fresh start. But, of course, there's more to starting a business than merely filing paperwork with the government. This basic guide to beginning a graphic design business has been put together to ensure that your new business is well-planned, legally compliant, and properly registered.
1. Make a business plan for your graphic design business.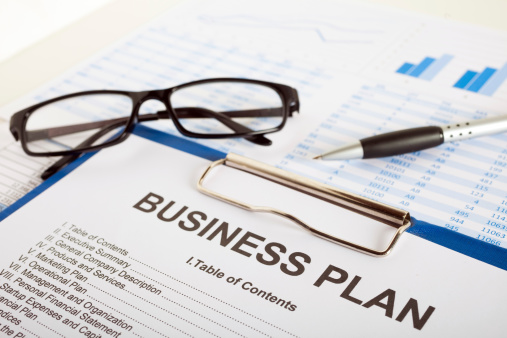 As an entrepreneur, you must have a well-thought-out strategy. It will assist you in mapping out the details of your business and uncovering some unknowns. The following are a few key points to consider;
What are the startup and ongoing expenses?
What is the demographic of your target market?
What is the maximum amount you can charge customers?
What will you name your business?
What are the startup and ongoing expenses?
Most small businesses begin with no workers and operate from home. The computer and design applications you'll need to complete the task will be your biggest expense in that situation. Adobe's design tools, such as InDesign, Illustrator, Photoshop, and others, maybe among them.
Adobe is now available in the cloud for a $40 or $50 monthly membership cost, depending on the bundle. You can also see what free graphic design software is available. However, you may incur additional fees for establishing your business website and producing sales materials like brochures, business cards, and promotional products.
Despite this, it's reasonable to envisage launching for business for less than $2,000 in total. Remember that unless you can create revenue right away, you'll need a large enough nest egg to support you until you can start generating a continuous income stream.
What are the ongoing business expenses for a graphic design business?
You'll most likely start out working alone and from home. However, as your business expands, you may incur ongoing expenses such as studio rent and staff costs, such as healthcare benefits and taxes.
Your graphic design software may have a monthly membership cost of less than a hundred bucks. You'll also have to pay freelance designers, photographers, copywriters, and illustrators.
Even though those costs will be added to your invoice, you may have to pay the merchants before your clients pay you (One of the reasons it's a good idea to obtain a percentage of the project charge paid in advance is because of this).
What is the demographic of your target market?
A few graphic design studios rely on marketing firms for most of their work, while others market their expertise directly to clients. Many people work for both types of graphic design clients. Some studios specialize in a specific client, such as non-profits or business-to-business companies. Others may specialize in a certain field, such as packaging design or logo development.
What is the revenue model for a graphic design business owner?
Clients of graphic design businesses are charged a flat fee or an hourly rate based on their hourly rate. However, if they have recurring projects, they may agree to a contractual basis.
What is the amount you can charge customers?
Set an hourly rate first. You'll keep count of your time and charge that fee for certain client relationships. However, because many clients will feel more safe knowing the cost ahead and you'll prevent arguments after billing, charging a flat rate for each project based on your estimate of how long the project will take might be a better option.
The hourly wage for small business owners (graphic designers) and studio owners is between $75 and $100. Only if you're certain of a large number of billable hours, you shouldn't go lower than $75. Also, if the competitive environment allows it, you could wish to go higher.
How much profit can a graphic design business generate?
According to experts, a graphic designer should generate an estimated 15% profit margin, with a 50% or greater recommended rate. This is calculated using the rate you'll bill your clients, excluding the out-of-pocket costs of completing the graphic design jobs, your employees' hourly rate or the price of engaging freelance graphic designers to finish the job.
How can you increase the profitability of your own graphic design business?
Owners of graphic design studios occasionally start side enterprises to supplement their income. A few potential expansion areas may include jewellery and art design, book jacket design, t-shirts, photography, and web development. You can also think about partnering with other business owners by starting an advertising firm with a copywriter.
What will you name your business?
Choosing the appropriate name is crucial and demanding. If you run a sole proprietorship, you should consider using a different business name different from your own name.
When registering a business name, it's a good idea to do some research on it by checking;
The business records of your state
Records of federal and state trademarks
Social media platforms
The availability of a web domain.
It's essential to get your domain name registered before someone else does.
2. Create a legal entity for your graphic design business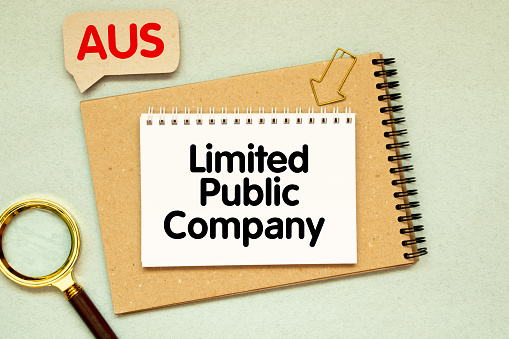 The most popular business structures are partnerships, sole proprietorships, corporations, and limited liability companies (LLC).
If your graphic design business is sued, forming a legal business entity such as a corporation or an LLC prevents you from being held personally liable.
You have the option of forming an LLC yourself and paying only the minimal state LLC fees, or you may employ one of the Best LLC Services for a nominal price.
3. Register your graphics design business for taxes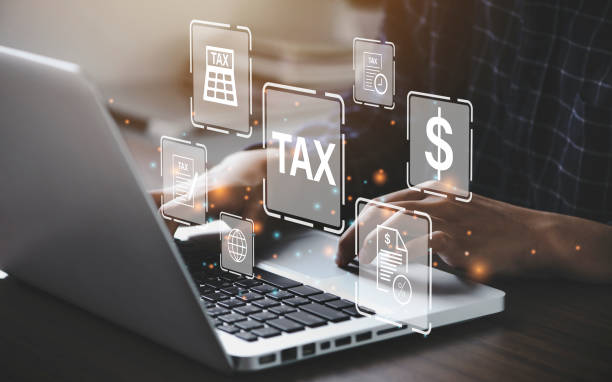 Before you can embark on a new graphic design business, you'll need to register for some state and federal taxes for new business owners.
Small business taxes
Based on which business format you adopt, you may have different taxation options for your business. Some LLCs, for example, may gain from being taxed as an S corporation (S corp).
There may be state-specific taxes applicable to your business.
4. Open up a new bank account and a credit card.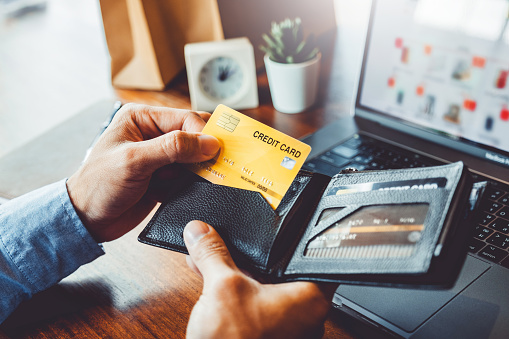 Personal asset protection necessitates the use of distinct business banking and credit accounts.
When you mix your business and personal accounts, your personal assets, such as your car, home, and other possessions, are at risk if your business is sued. This is known as piercing your corporation veil in business law.
Furthermore, understanding how to build business credit can help you obtain credit cards and other funding in your business name (rather than your own) and greater credit lines and better interest rates.
Open a business bank account.
This keeps your personal assets separate from your business assets, which is vital for personal asset protection.
It also simplifies accounting and tax preparation.
Open a net-30 account.
Net-30 vendors are the solution for creating your own business credit. Vendors use the term "net-30" to describe a business credit arrangement in which the company pays the vendor within 30 days of receiving products or services.
Businesses that need inventory urgently but don't have the cash flow sometimes use net-30 credit arrangements.
Net-30 credit accounts are reported to significant business credit agencies (Experian Commercial, Dun & Bradstreet, and Equifax Business Credit), in addition to developing business ties with vendors. This is how established businesses acquire business credit to obtain credit cards and other credit lines.
Obtain a business credit card
By keeping all of your business spendings in one place, you can easily distinguish between business and personal expenses.
It also establishes your firm's credit history, which can help you raise funds and attract investment in the future.
5. Create an accounting system for your graphic design business
Understanding your business's financial performance requires keeping track of your considerable expenses and sources of revenue. Maintaining precise and complete records also makes annual tax filing much easier.
6. Get the permits and licences you need for your graphic design business.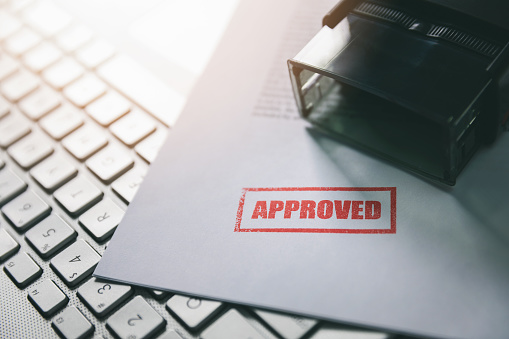 Failure to get required licenses and permits can result in significant fines or possibly the closure of your business.
Requirements for State and Local Business Licensing
Operating a graphic design business may necessitate the acquisition of certain state permits and licenses. Visit the SBA's reference to state permits and licenses to know more about your state's licensing requirements.
There may also be some local licensing or regulatory requirements. To learn more about local permits and licensing, go to;
The clerk's office in your town, city, or county.
Contact one of the local associations mentioned in the US Small Business Associations database of local business resources for assistance.
Service Contract
A service contract is commonly used in enterprises when services are offered on a long-term basis to outline the terms and conditions of service. For example, graphic design companies should request prospective clients sign a service agreement before beginning a new project.
By defining payment terms and conditions, intellectual property ownership, and service level expectations, such agreements explain client expectations and reduce the likelihood of legal disputes.
Certificate of Occupancy
A studio is usually where a graphic design business is run. A Certificate of Occupancy is usually required for businesses that operate out of a physical site (CO). According to a CO, all zoning laws, building codes, and government regulations have been followed.
If you're thinking about renting a space, keep the following in mind;
Obtaining a CO is usually the landlord's duty.
Before signing a lease, make sure your landlord has or can get a valid CO for a graphic design business.
A new CO is frequently required after a big refurbishment. If your business site is refurbished before opening, insert wording in your leasing agreement that states that lease payments will not begin until a valid CO is given.
If you want to buy or develop a place;
A certified CO from a local government authority will be your responsibility.
Examine all building regulations and zoning standards for your business's location to verify compliance and the ability to obtain a CO.
7. Obtain graphic design business Insurance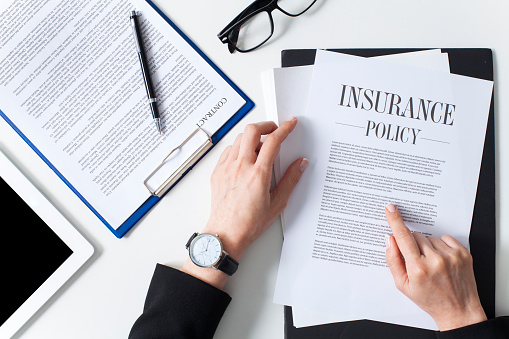 Insurance, like licenses and permits, is required for your business to operate legally and safely. In addition, business insurance protects your business's financial well-being in the case of a covered loss.
There are a variety of insurance policies designed for various sorts of organizations with various risks. First, start with General Liability Insurance if you're unsure what types of hazards your business model might face. This is the most frequent type of coverage required for a small business owner, so it's a good place to start.
Workers' Compensation Insurance is another important insurance scheme that many businesses require. If your company employs people, your state will likely necessitate you to obtain Workers' Compensation Insurance.
8. Create a logo for your graphic design business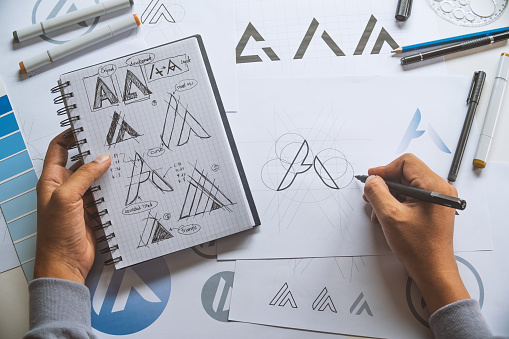 This is primarily defining your brand. Your company's brand is what it represents and how the general public perceives it. A strong brand will set your company out from the competition.
How to market or promote a graphic design business
Your ideal marketing plan is the quality of your work. The look you establish in your logo, website, signs, business cards, and even the interiors of your studio speaks a lot about your abilities, so make sure to pay extra attention to the aesthetics around your firm.
Many prospective graphic design studio owners begin their careers as employees of an advertising agency or other studios. If you take that path, keep electronic copies of your greatest work on hand for self-promotion when you start your own business. In addition, when you start establishing your own business, you should have a website that exhibits your style and serves as a portfolio.
Suppose you can establish a long-term relationship with one or more marketing firms or branding firms. In that case, you'll be able to find graphic design clients and projects you wouldn't likely get on your own until you've improved your creative reputation. In addition, collaborating with a more senior graphic designer or freelance graphic designer can open doors to projects that you wouldn't have access to otherwise.
Finally, build strong business relationships with more clients and take account of their professional movements. For example, marketing directors who leave one post for a promotion elsewhere may be able to provide you with an ideal client business while maintaining solid working relationships with their previous employers.
How to achieve customer retention
Define who you are. What kind of studio would you like to run? Are you planning to deal with ad agencies or start your own client base? Is there a specific industry in which you have worked or are interested?
Remember that every client (including first graphic design clients) is your best salesperson as you grow your firm. So don't be hesitant to ask for recommendations.
9. Make a website for your graphic business.
The next stage is to develop a website for your business after defining your brand and designing your logo.
While developing a website is an important step, some people may believe it is out of their grasp due to a lack of website-building skills. While this may have been a valid concern in 2015, web technology has advanced significantly in recent years, making the life of small business owners much easier.
The following are the key factors why you should not put off developing your website;
Every legitimate business has a website: It doesn't matter what size or industry you're in when it comes to taking your business online.
Social media accounts, such as LinkedIn business profiles or Facebook pages, are not a substitute for having your own business website.
Website builders, such as the GoDaddy Website Builder, have simplified developing a basic website. To build a good website that you can be satisfied with, you don't need to employ a web developer or designer.
Shopify WordPress, Weebly, Wix, and Squarespace are other widely used web builders.
10. Get your business phone system up and running.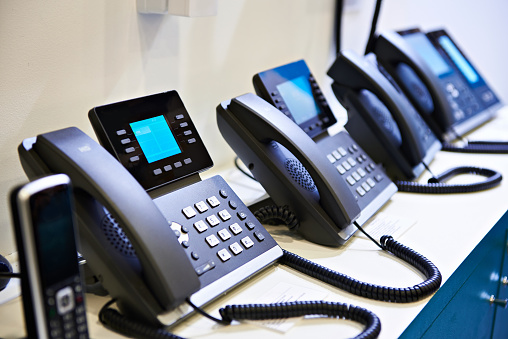 Getting a business phone is one of the most effective strategies to keep your personal and professional lives distinct and confidential. That isn't the only advantage; it also aids in your organisation's automation, provides respectability to your business, and makes it simpler for potential customers to locate and contact you.
Errors to prevent when launching a graphic design business
Even though most creative professionals begin their graphic design businesses with the greatest of intentions, mistakes sometimes occur. When you're under a lot of pressure to achieve, getting wrapped up in the minor stuff is easy.
Even so, there are a few key mistakes to avert when it comes to marketing your company and services. Avoiding these mistakes can help you save your company's reputation, money, and perhaps your peace of mind.
Below are some key mistakes to avoid;
1. Completing projects without an official agreement
Always have a contractual agreement structure in place with your first client. Contracts should be legally valid documents that spell out the terms of your work and the client's position in the review process.
Contracts assist in reinforcing key policies such as;
How much a completed project would cost the client
What the review process entails. This refers to the number of edits and revisions available.
Client communication protocols and working schedules
Standards or non-negotiable for designs
Expectations and desires of clients such as images, specific fonts, etc
Policies regarding copyright and trademarks, as well as other key legal information
Official procedure for resolving any disputes, late payments, and other issues.
Before a new project starts, contracts ensure that both sides are on the same path. They also ensure that graphic designers and other innovative professionals do not fall into the trap of doing unpaid or free services in response to a client's requirements and opinions.
2. Operating outside your standard or styles
It's a good idea to push the boundaries of your inventiveness and increase your graphic design business's services on occasion. You can open up opportunities and establish an amazing portfolio of original work by doing so when you launch a graphic design company.
On the other hand, good designers are always honest and genuine in their design approach and style. If anything is outside your knowledge or skill, be sure to mention it. You'll probably do a better job if you're convinced that a project's requirements match your talents, style, and even values.
When starting a graphic design company, it's also vital to remember that you don't have to consent to every project. Although it may be difficult to turn down good business, there may be times when you cannot execute a task with the precision or integrity that you desire.
It's fine to thoroughly consider what a customer asks in these scenarios and determine if you're the right match.
3. Ignoring the importance of establishing an online presence
Graphic design involves a lot of "heads-down" activity that necessitates precision, focus, and meticulousness. When you move from being just a graphic designer to becoming a total business owner, you must have the cognitive capacity to meet additional standards.
One of these responsibilities is establishing an online presence for your new brand or company. Potential clients must know how to locate you and know more about your business, whether you use a particular social media platform or create an adaptable website.
While word-of-mouth recommendations are effective, don't forget that today's consumers frequently turn to the internet for information. Compared to the competition, your business may appear inaccessible or unprofessional without an online portfolio or website.
4. Failure to formulate a vision or mission statement
Are you prepared to take your graphic design business to the next level now that you've learnt how to establish one? The next step is to craft a vision or mission statement.
The following are some of the advantages of creating a mission statement;
The ability to articulate the "why" underlying your business strategy
An opportunity to recognize and reestablish drive and purpose
The chance to share what you care about with your clients
The opportunity to refocus when things get busy, unpleasant, or challenging.
Because there are so many other elements clamouring for your attention, failing to write a vision or mission statement is an easy error to make. But, on the other hand, having one in place might help you stay focused on the challenging work of growing your business and accomplishing goals (like how many clients you intend to work with monthly).
Starting a Graphic Design Business from the Ground Up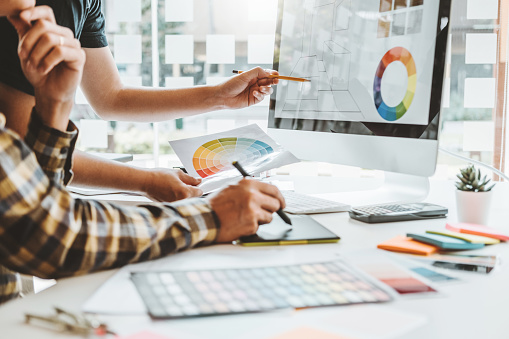 Hopefully, the ten practical actions discussed above have boosted your conviction as you set up and market your new graphic design company.
Spend some time reviewing these guidelines, and be sure to interact with industry veterans who can offer in-person experience and advice on establishing a successful design business.
When you first start your business, remember to celebrate significant and minor victories. You have many experience and talent to offer the market and your clients as a skilled graphic designer. Embracing these traits can help you build a strong, thriving company that continues to exceed clients' demands for years to follow.
For more information on how to start a business Entrepreneurship Group has a number of informative article to help guide you through your entrepreneur journey!
Here are some helpful articles by Entrepreneurship Group to get your business off the ground:
1.Business Structure:
What is Entrepreneurship? 2022
Entrepreneurship: How to start a business in 2022
11 different areas within a business
How To Learn About Business 2022
Blueprint For Success Business 2022
2.Business Planning:
How To Write A Business Plan 2022
How To Evaluate A Marketing Plan 2022
How To Create A Professional Online Presence (2022)
How To create a business profile 2022
3.Business set up:
How to decide on a business name? 2022
Low cost Business Name registrations 2022
Best Domain Name Providers 2022
8 Best Accounting Software Programs For Small Businesses 2022
11 Best Project Management Software Programs for Businesses 2022
9 best Staff Management Software Programs for Businesses 2022
27 Best Web Hosting Services for January 2022 (Providers Ranked)
7 Best Landing Page Builders 2022
4.Business managing:
How To Increase Revenue From Existing Customers 2022
How To Manage A Creative Team (2022)
9 Best email marketing software tools 2022
4.Entrepreneur Health and well being:
Simple Healthy Diet Guide For Business Owners 2022
Exercise Guide For Business Owners & Entrepreneurs 2022
How to Meditation guide for business owners 2022
20 best supplements for memory improvement 2022
Founder of Entrepreneurship Group, Lachie Hiriart