February 16, 2022

Lachie Hiriart

0
How To Start A Hot Shot Trucking Business 2022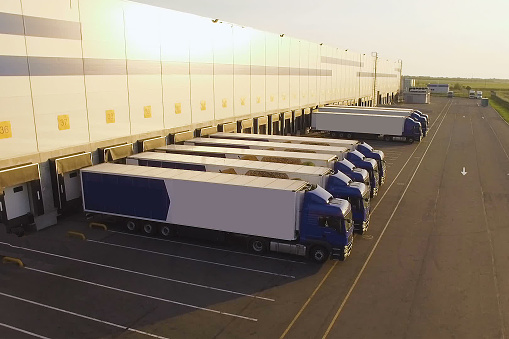 The hot shot trucking business sector is a small but profitable segment of the larger trucking industry.
Trucking is one of the most lucrative entrepreneurship industries in the United States. Trucks move 70% of all freight in the United States today, generating $726.4 billion in yearly income (2015). This number is expected to increase by 75% in the next nine years.
The interesting point is that moving freight will be important for years to come as long as people demand items. With the continued driver shortage and rising rates, now could be a perfect moment to start your own hot shot trucking business in 2022. Any flatbed trailer driven by a medium or heavy-duty truck that delivers cargo to local, regional, or national places is referred to as a hotshot.
But how can you get from being a truck driver to being a successful entrepreneur? Is it possible to establish a hot shot trucking business with only one vehicle? Yes, it certainly is! In reality, 90% of trucking companies have a fleet of six or fewer trucks. As a result, even if you have one truck, you can still start a hot shot trucking business in 2022.
The economy would come to a standstill if these little trucking companies and the drivers who work for them did not exist. So, why don't you join this industry, knowing that it will always be in demand?
How can you start a hot shot business?
Here are important guidelines for starting and growing a lucrative hot shot trucking business;
Identify your niche
Decide on the structure of your hot shot trucking business
Make a business plan
Obtain a trucking liciense
Obtain funding for your company
Open a business bank acount
Select the appropriate trailer or truck
Purchase or lease a truck
Truck insurance
Get your truck and trailer ready
Be aware of your operating costs and expenses
Charge the correct per-mile rate
Market your hot shot trucking business
Expand your customer base
Select a company for which you will drive
Hire and retain drivers
Look for loads to haul
Work with shippers directly
Examine their credit history
Manage cash flow using freight bill factoring
Run a productive back office
Identify your niche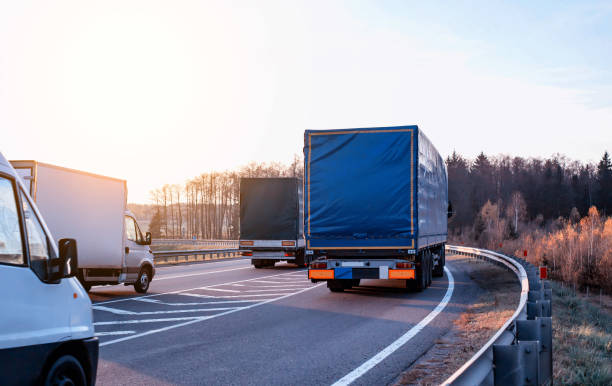 Find a market that you can control for your hot shot trucking business. When you specialize, you establish yourself as an expert in that field, eliminating much competition. Choose your specialization wisely, as it will influence the equipment you buy, the prices you charge, and the freight lanes you serve. When deciding on a niche, keep in mind the markets that the big carriers ignore. This entails the use of specific loads. For-hire carriers, courier services, and chilled items are examples of this. Transporting meat and fresh fruit in reefers, in particular, is an excellent niche since it has fewer competitors, is available all year, and is recession-proof.
Decide on the structure of your hot shot trucking business

There are commonly three legal business structures for owner-operators: sole proprietorship, LLC (limited liability company), and S corporation. Consider income tax and owner liability before choosing your business structure, as each form has different tax and liability implications for your company.
Make a business plan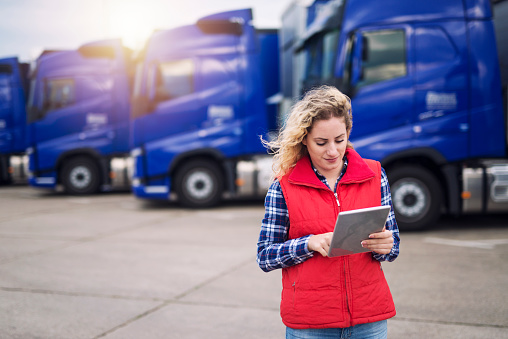 A business strategy serves as a map for achieving your goals. Even if your company is bound to change with time, writing down all the essentials is always a good idea.
So, how do you decide what to include? Consider the following suggestions: The first consideration is the type of hot shot trucking business you wish to operate. For instance, do you specialize in particular loads or run a dry van business? The second point to consider is how you want to set your company apart from the competition.
Obtain a trucking license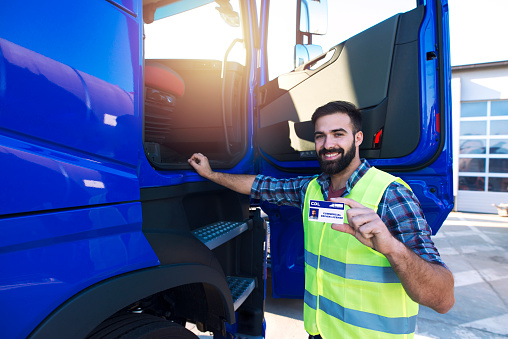 According to the FMCSA, there are various prerequisites to start a hot shot trucking business (Federal Motor Carrier Safety Administration). You'll need to get an International Fuel Tax Agreement stickers, a motot carrier operating authority number (MC Number), United States department of transportation (USDOT) number, and an International Registration Plan in addition to a valid CDL (commercial driver's license).
If you're hauling loads weighing more than 10,000 pounds, you'll need a CDL. The DOT number and MC number are used to obtain state and federal government approval to transport freight.
A commercial driver's license (CDL) is necessary for a commercial motor vehicle, but it is not always required for hotshot drivers. For each state where your hot shot trucking company works, you'll also need a process agent. If there is a problem with court documents in a state other than the one where your hot shot trucking business is registered, a process agent will represent you.
In addition, non-exempt carriers must install an FMCSA-registered and compliant electronic logging device (ELD). The ELD mandate took effect in December 2017.
Obtain funding for your company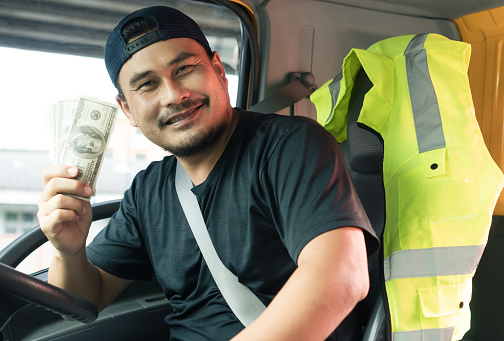 To establish a trucking business, you'll need financing just like any other business. But how much do you think you'd need? A figure of $10,000 to $30,000 is usually cited. This should be sufficient to cover the essentials such as insurance, permits, and down payments, among other things.
But how did you arrive at this figure? You can fund your new trucking company in a variety of ways. Personal savings, property liquidation, a bank loan, or a home equity credit line are just a few examples. Some lenders can offer you assets to help you reduce your costs.
Open a business bank account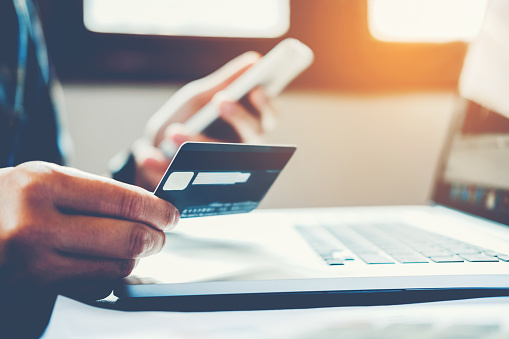 The next step in starting a hot shot trucking firm is to open a business bank account once you've established your LLC and obtained your EIN(employer identification number). This will help you keep your personal and company finances separate. This will prove useful during tax season, but it will also help you track spending and profits to see if your hot shot trucking business is lucrative.
Select the appropriate trailer or truck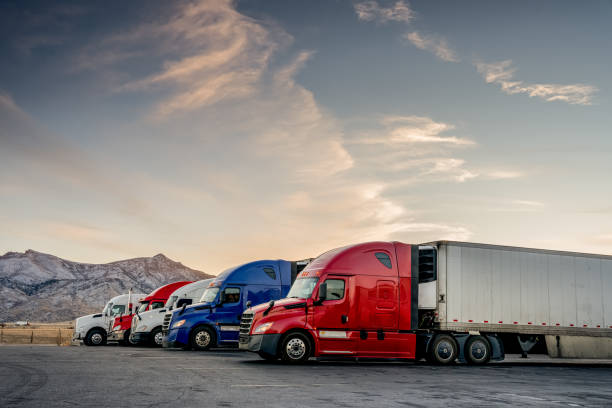 It's important to have the correct equipment for your trucking business, as it can have a big impact on your overall earnings potential. Freight rates fluctuate from week to week. However, a reefer, van, or step deck load can pay a better rate occasionally or frequently. Flatbed truckloads, on the other hand, normally pay the highest prices. Hot shot truckers often use trailers for heavy hauls that must be delivered quickly.
Purchase or lease a truck
When it comes to automobiles, quality should always take precedence over pricing. This means fewer repairs and downtimes, which might affect the sales.
Various carriers also offer a range of lease-to-own schemes. You don't own the truck (yet) under this program, but you will make monthly payments on it until the contract expires. Then you have the option to buy the truck or begin a new contract with the same or another carrier. Many carriers offer perks, including maintenance and gasoline discounts. You might also purchase your truck through a truck-specific financing company. You won't have to lease it through your carrier in this case.
Instead, you pay for it over time until you finally own it. This strategy will provide you with more flexibility when picking which driving carrier.
Truck Insurance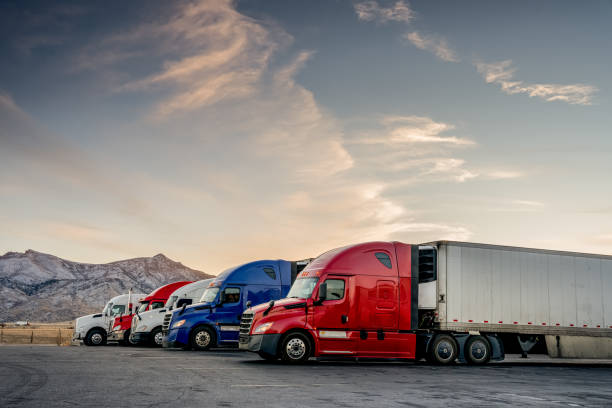 Another important step to take before starting a hot shot trucking business is to obtain the appropriate insurance. Since you're a carrier, you'll need insurance to protect yourself from financial stress caused by vehicle damage or injuries sustained in road accidents.
Check out recent trucking forums or social media for insurance product recommendations. Before selecting an insurance provider, make sure to shop around and get quotes from a few different companies. You should make sure you have enough of the correct kind of insurance.
Get your truck and trailer ready
Before you can move freight in your commercial vehicles, you'll need to meet a few more standards. You must show your radio frequency identification tags on your windshield in addition to your company's registered name decals on your vehicle. Including USDOT number and your license plates — or your International Registration Plates if you operate across many states.
Be aware of your operating costs and expenses
This is to ensure that your hot shot trucking business is successful. Your cost per mile must be set at a minimum amount. You won't run out of load in this manner. It would help if you first determined your operating costs to do so. First, figure out your fixed costs, such as vehicle payments, insurance, and licenses. These figures are usually consistent, irrespective of how many miles you travel.
Next, figure out what your variable costs are, such as fuel. These do, however, vary depending on how many kilometers you drive. Calculate your "all-in-cost per mile" using fixed and variable costs. Deduct this from your rates, and you'll end up with a profit.
Charge the correct per-mile rate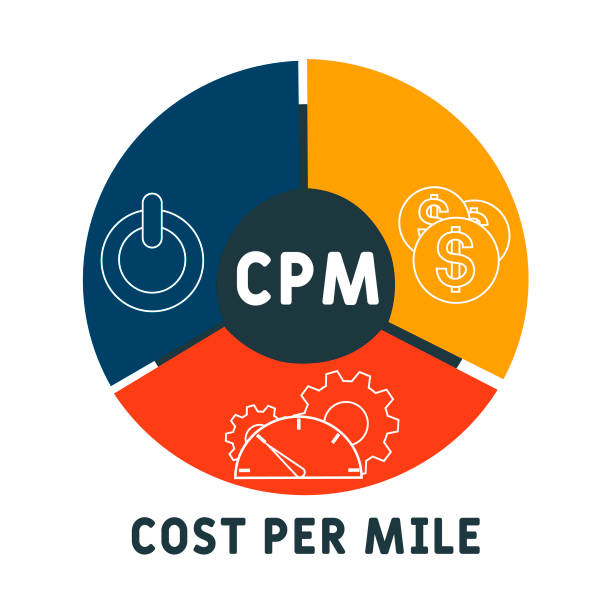 Without completing step 10 above, you will not be able to calculate what rate to charge your clients for hauling a load.
Because your rates must be high enough to make a decent profit and cover all of your running costs while being competitive with what brokers charge, before you start to call shippers to make sales, you must first determine your prices. Use the best fuel-purchasing plan.
For owner-operators, the most major cost is fuel. It can make up to 40% of a trucking company's operational costs. However, the lowest prices aren't always the most cost-effective. Why? Mostly due to taxes. Truck drivers must consider International Fuel Tax Agreement (IFTA) while normal drivers pay taxes on fuel in the state where they acquired the fuel.
They pay taxes based on the amount of fuel they use while traveling across states, irrespective of their fuel type. As a result, regardless of the pump price, you should buy your fuel at the lowest base price (which is the fuel price MINUS tax).
Market your hot shot trucking business
Marketing is the heartbeat of any organization. It's one of the most important things you can do to attract clients. To ensure that your potential clients are aware of your existence, you'll need to create a marketing strategy, such as using social media, your website, direct mail, or your email list. An excellent marketing strategy for your hot shot trucking business will assist you in reaching out to potential clients and obtaining employment.
Expand your customer base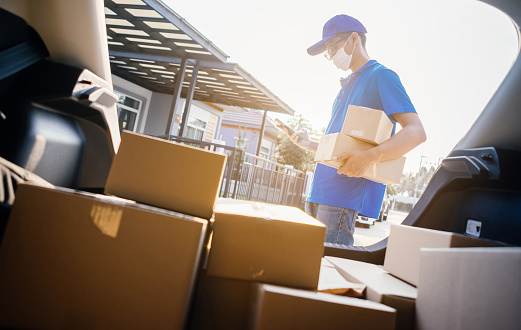 Long-term viability requires more than one committed customer. It would be best to diversify to be profitable regardless of what occurs in your clients' financial lives. Here's a useful tip to follow: Never let a single client account for more than 20% of your total revenue. As a result, aim to have at least five clients sending you loads regularly. This is where Step 13 (Marketing Your Company) comes in.
Select a company for which you will drive
Determine where you want to drive and what kind of hot shot trucking business you want to manage. Carriers often indicate the areas of the country where they will be operating and the types of freight they will be transporting. Begin by narrowing your choices based on your driving preferences. After that, look into each fleet's reputation. Inquire how much they pay per mile and whether they have hot shot loads available regularly. Also, find out if they pay their drivers early.
Hire and retain drivers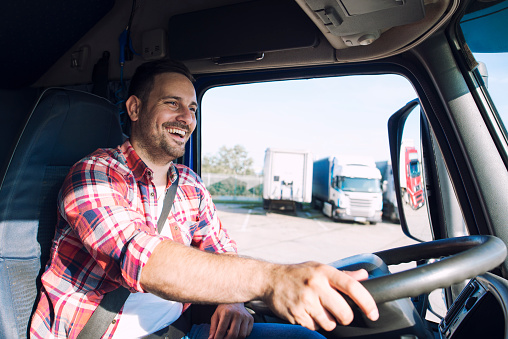 Driver turnover for major truckload carriers was 94 percent in 2018, according to the American Trucking Association. This is a 20% increase over the same period last year. Small carriers experienced a 73 percent turnover rate. How do you find and keep good drivers in light of these facts?
While monetary incentives are desirable, you should place a greater emphasis on driver satisfaction and pleasure. When delivering performance-based incentives, strive to evaluate drivers based on efficiency, safety, and performance using ELDs and driver safety scores data. Use a Pre-Employment Screening Program to look at a potential driver's last three roadside inspections and crash data from the past five years.
Look for loads to haul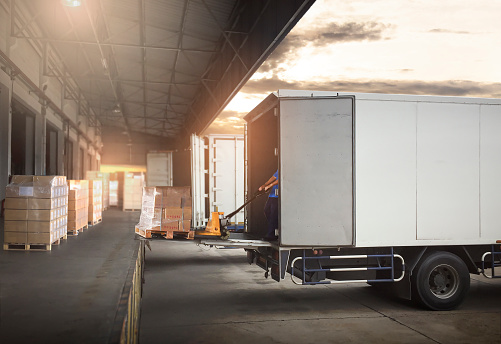 Hot shot truck drivers require a pickup truck and a flatbed trailer to haul their loads. How do you find freight when you're new to the trucking industry? Consider using online load boards. This is an excellent method to start hauling immediately. They can also assist you in forming contacts with many shippers and brokers.
Once you have a stable customer base, you can build on those relationships. You can even start hauling for your customers and establishing lanes right away. This can provide you with a consistent and reliable source of money. You can either use a free load board or pay a monthly subscription.
Work with shippers directly
Load boards and brokers are useful when you have an empty truck, but they can be costly. Brokers typically retain 10% to 20% of the load price. As a result, avoid using brokers and load boards as much as possible. Rather, build a customer list of direct and dependable shippers to keep you active. Charge them a rate comparable to what brokers are willing to pay.
Examine their credit history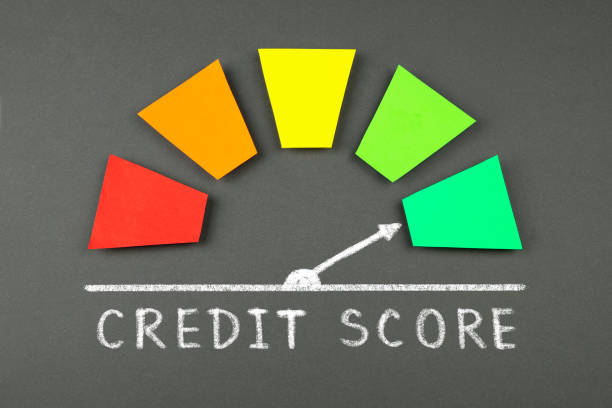 You can't miss this step if you intend to be paid on a regular schedule. Evaluating brokers and shippers by conducting credit checks on them before hauling a load is a good practice to acquire. Of course, credit services are available, but they can be costly. However, if you want to optimize your efforts, choose goods that pay more per mile rather than those that are faster.
Manage cash flow using freight bill factoring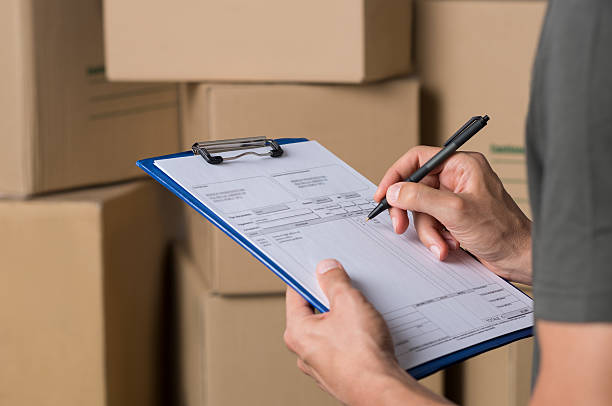 Because hot shot trucking is a cash-flow-intensive business, managing cash flow is difficult for truck operators. You're always buying fuel, paying for your truck and insurance, and so on. Invoices can take at least a minimum of 15 to 45 days to be paid unless you have quick-pay customers. This delay can affect your cash flow, especially if you're newly starting.
You can hire a factoring business to help you with this. They can supply you with operating cash flow by acquiring your freight bills as an alternative to bank financing. It's a clever strategy to manage cash flow for small and medium-sized transportation businesses. Instead of waiting for customers to pay, the factoring company will pay you an advance on a proportion of your load the same day you deliver it. This way, you'll have enough operating cash to cover fuel, truck repairs, payroll, insurance, and other expenses.
Run a productive back office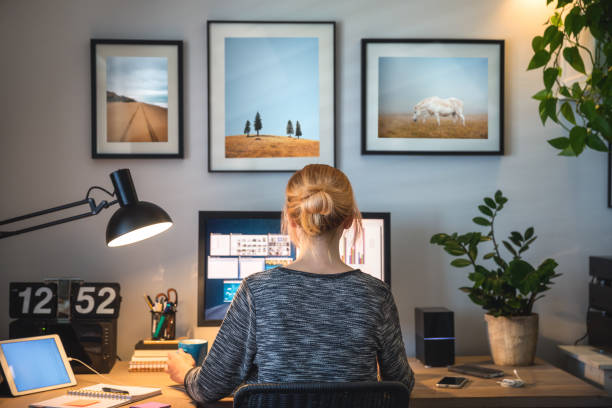 Truckers, like many other business people, dislike paperwork. You can't just ignore the papers, though. Suppose you establish a trucking firm as an owner-operator or a small carrier. In that case, you'll need to be time-sensitive to know when to contact customers for payment and other important tasks.
If you don't set up strong systems, these can easily take a lot of your time away from running your business. So, choose a partner who can assist you in streamlining billing and collections so that you may focus on operations.
Conclusion
Starting a business of any kind is difficult, and running a hot shot trucking business in 2022 is no exception. A good plan is required for anything worthwhile, but you must also put that plan into action. However, if you're persistent and consistent, you can build a successful hot shot trucking business. So, to get started, follow the tips in this article, and you'll be surprised at how quickly you can get your business off the ground.
For more information on how to start a business Entrepreneurship Group has a number of informative article to help guide you through your entrepreneur journey!
Here are some helpful articles by Entrepreneurship Group to get your business off the ground:
1.Business Structure:
What is Entrepreneurship? 2022
Entrepreneurship: How to start a business in 2022
11 different areas within a business
How To Learn About Business 2022
Blueprint For Success Business 2022
2.Business Planning:
How To Write A Business Plan 2022
How To Evaluate A Marketing Plan 2022
How To Create A Professional Online Presence (2022)
How To create a business profile 2022
3.Business set up:
How to decide on a business name? 2022
Low cost Business Name registrations 2022
Best Domain Name Providers 2022
8 Best Accounting Software Programs For Small Businesses 2022
11 Best Project Management Software Programs for Businesses 2022
9 best Staff Management Software Programs for Businesses 2022
27 Best Web Hosting Services for January 2022 (Providers Ranked)
7 Best Landing Page Builders 2022
4.Business managing:
How To Increase Revenue From Existing Customers 2022
How To Manage A Creative Team (2022)
9 Best email marketing software tools 2022
4.Entrepreneur Health and well being:
Simple Healthy Diet Guide For Business Owners 2022
Exercise Guide For Business Owners & Entrepreneurs 2022
How to Meditation guide for business owners 2022
20 best supplements for memory improvement 2022
Founder of Entrepreneurship Group, Lachie Hiriart