February 16, 2022

Lachie Hiriart

0
How To Start A Lash Business 2022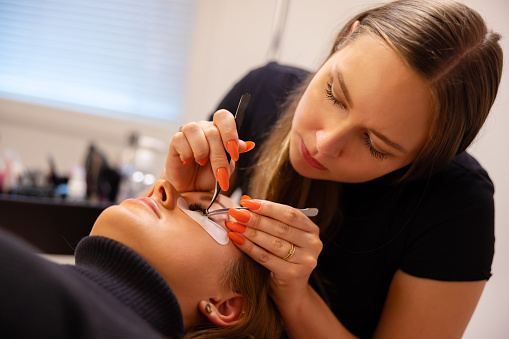 The advantage of starting an eyelash extension business is that it can be done as a weekend side entrepreneurship business. It's not necessary to go all-in straight now. However, this business has a lot of prospects to become a full-time job, and it can even grow into a full-fledged company with staff and everything. It's something you should consider if you enjoy applying eyelash extensions on people. Create a great business plan and start putting it into action right away.
Eyelash extension business
Having your eyelash extensions business can provide you with independence and flexibility that you won't get in a regular 9-5 job. This makes it an excellent business opportunity for working moms or anyone looking for a business that matches their present lifestyle.
The following are just a few of the many advantages of starting an eyelash extensions business:
People constantly want beauty treatments, so it's reasonably recession-proof.
You have the opportunity to be your boss.
It's a job that a machine can't do.
The startup costs are minimal.
Very flexible
Take as many or as few vacations as you choose.
An enjoyable workplace
You have complete control over how much money you make.
As you can see, there are numerous advantages to owning a beauty business. Above all, it's a pleasurable way of generating income.
Although there are numerous advantages to starting an eyelash extensions business, keep in mind that it is not without its challenges.
Starting a business takes time and effort, and if you want it to succeed, you must be willing to put in the effort.
Here are some of the drawbacks to beginning your own lash business:
There are no paid holidays or benefits.
Getting your first few customers can be difficult.
You are responsible for all administrative and tax issues.
However, having your own business has many more advantages than working for someone else from 9 to 5.
How to start an eyelash business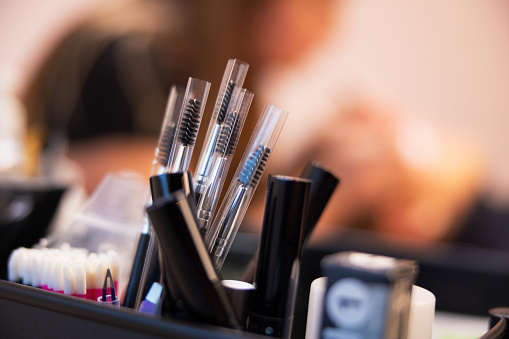 Are you willing to start your own eyelash extension business? The following key measures below will assist you in starting a successful eyelash extensions business;
Obtain the Required Training and Certifications
Create a brand name for your business
Be aware of your target market
Examine the Eyelash Extensions Providers' Competition
Make a business strategy
Select a Legal Entity for Your Business
Create a bank account for your eyelash extension business
Business licenses and qualifications
Make a Financial Plan
Choose a location
Purchase business insurance
Purchase the Necessary Equipment
Make use of high-quality products
Pricing and creating a menu for lash extensions
Make a website
Select a Booking System
Invest in point-of-sale software
Marketing your lash business
Start Your Own Business
Increase the scope of your services
Obtain the Required Training and Certifications
Unless you intend to hire a lash artist, you must obtain the proper training and qualifications to work as an eyelash technician in your lash business. Being licensed gives your clients a sense of professionalism and ensures that your business is legal. Of course, each country and state has its own set of standards, so do your study and find out what is required in your area. To obtain an esthetician license in your location, you may need to complete a series of classes, pass an exam, or pay specific fees.
Create a brand name for your business
What will your lash company be called? Every business should have a creative and distinct name that will make it stick out in customers' thoughts. You prevent competitors from using your brand name by registering it.
Your company name is only a small component of your total lash brand. Create a logo that clearly expresses your company's products, values, and goals.
Be aware of your target market.
Who is your target customer? Your market, like most businesses, will not encompass everyone. What kind of client will be interested in your aesthetic services? When deciding who to promote your business to, think about the demographics and qualities of your target audience.
Examine the Eyelash Extensions Providers' Competition
In the lash industry, who will be your competitors? What other local businesses will offer your target market eyelash extensions and other lash services? Investigate your competitors, paying close attention to what services they provide and how they market their businesses. What works for them, and how can you improve your own lash business?
Make a business strategy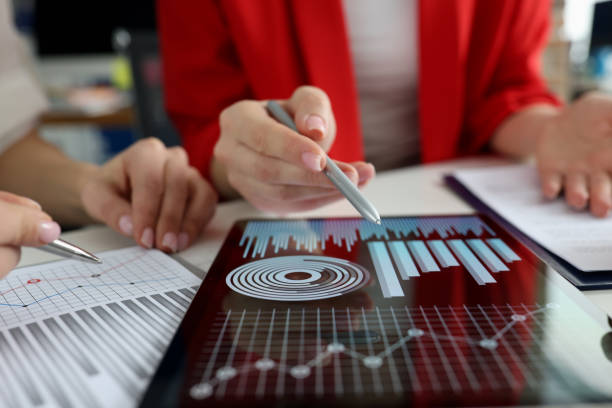 You'll need to create a business plan before you can get financing for your eyelash business. Even if you intend to begin your company without the assistance of a bank or investor, drafting a business plan will assist you in defining your company better, identifying your target consumer, and developing efficient business strategies.
An effective business plan for your lash company should include a basic overview of your firm and the services it will provide, as well as financial predictions, a description of your target market, and a general marketing approach.
Select a Legal Entity for Your Business
What will your lash extension company's structure be? Will you run your small business alone or with a partner or partners? Who is the brand's legal owner? Who will be held liable for the profits and debts incurred?
Create a bank account for your eyelash extension business
Make sure to register a business bank account before your lashes company starts sending or receiving money. A business bank account gives your small business a professional look and separates your personal and business finances, which helps safeguard the business and keep it lawful. You should also open a business credit card account for your eyelash extension business, which you can use to assist fund your business during low demand periods and purchase inventory until you start making money.
Business licenses and qualifications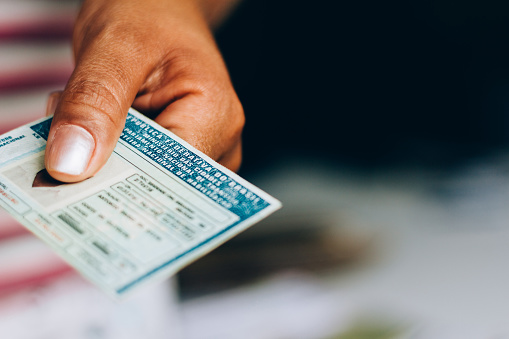 You will require the following before starting your lash extension business:
A cosmetologist or esthetician license from your state's board of cosmetology.
A certificate in eyelash extension training
However, there will be varying restrictions depending on whatever country or state that you reside. You'll want to register your company for tax purposes once you've become a trained lash technician. You can choose from a variety of business forms for your eyelash extensions business, which includes;
Corporation
Partnership
Limited liability company (LLC)
S-corp
Sole proprietorship
An LLC or Sole Proprietorship is the most common business form for smaller beauty enterprises.
When it comes to the business, an LLC reduces your liability. You would not be held accountable if your company went into debt or got into legal difficulty.
Make a Financial Plan
How much money will you set aside to start your lash business? Any new business, including the eyelash extension industry, comes with various initial expenditures. Consider the costs of your studio or other site, workers, equipment, and supplies, as well as anything else you'll need to get your business off the ground. As a new entrepreneur, you'll want to think about your financial resources so that you can save money when needed.
Choose a location
The next step is to decide where you'll run your lash extension business.
When it comes to owning an eyelash extensions business, you have a few alternatives.
You can run your business from the comfort of your own home.
Make a mobile service available. paying clients visits at their homes
Rent a chair in a salon
To run your business, rent a room or studio.
The objective is to provide a safe, neat, and comfortable environment for your clients to use while you execute your services. If you're starting on a tight budget, the cheapest alternative is to visit clients in their homes or conduct your eyelash extension business from your own house. Even if you work from home, you can establish a professional-looking environment for your clients to visit.
Here are some pointers for establishing a salon-like atmosphere at home:
Make sure the area you're using is clean and clutter-free.
Allow your customer to sit or lie down in a comfy chair or massage table while you apply their lashes.
Relax by playing soothing music and lighting scented candles.
Ensure that your clients have access to clean, fresh towels.
As your business grows, you might consider renting a space or chair in a hair or nail salon to start your lash studio. This will give your eyelash extension business a more professional and trustworthy appearance and attract more business from passers-by.
Purchase business insurance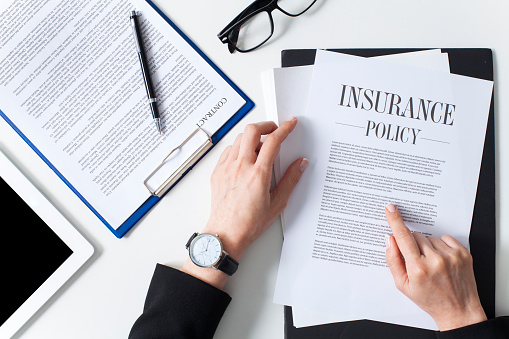 Running a business comes with risks. What if a natural disaster wipes out your inventory? What happens if a customer or staff is hurt? What happens if a hacker gains access to your internet business operations?
You'll almost certainly put a lot of time and money into making your lash business a success, so you'll want to secure that investment with business insurance. If you're selling or marketing services on the internet, you should consider coverage like property insurance, liability insurance, and cyber insurance.
Purchase the Necessary Equipment
What tools will you require to run your eyelash business? Of course, you'll need standard office supplies like a desk, seats, and a computer, as well as decor, to make the space feel welcoming. However, a small business owner who wants to start an eyelash extensions business need also invest in the following equipment:
Lighting — You'll need bright, high-quality portable lighting to make sure you and your estheticians can see every single lash.
Comfortable chair — As you apply eyelash extensions, you and your lash artists will be sitting in your chairs for hours. Ensure you're at ease while you're doing it.
Shelves and storage – Use plenty of cabinets and other storage units to keep your studio tidy.
Linens and sanitary covers – Make sure your lash bed has covered to keep customers clean and comfortable.
Lash cart – A lash cart can hold all of your different extensions and other lash materials and equipment for easy access.
Sink and sterilization area – Having a sink and sterilization space in your salon will help you maintain a clean and hygienic environment.
Make use of high-quality products.
When it comes to eyelash extension supplies, don't try to save money in any way!
When it comes to launching your own lash extensions business, investing in high-quality false eyelashes and glues is important. There are different lashes, including mink lashes, synthetic lashes, strip lashes, and cluster lashes.
Using high-quality goods ensures that your work meets the greatest possible standards, making your clients satisfied and happy. As a result, they'll be significantly more inclined to come back and tell their friends about you.
Pricing and creating a menu for lash extensions
There are a few factors to consider when determining what to charge.
You'll have to consider :
Materials costs – eyelashes, glue, and other supplies
Your time —When it comes to your time, how much time do you need to spend with each customer?
Travel expenses – if you're going to customers' houses.
Business insurance for Worst-case situations
Marketing and website costs -whether you do it yourself or hire someone to do it for you
It's a good idea to research what other areas lash technicians charge to stay competitive while still making a profit.
You can construct a menu of eyelash treatments once you've selected how much to charge. To sell more, plainly list everything you have to offer for customers to view.
You can even provide a special deal for people who want their lashes done every month.
Offering a discount on a 6- or 12-month package could help you secure recurrent business in the coming months.
Make a website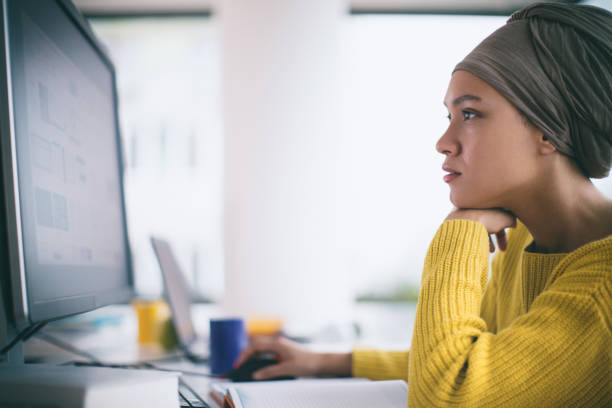 You'll need a professional-looking website if you want individuals browsing for eyelash extension services online to find your business.
It's important to get your website properly because it will be your customers' first perception of your company.
The good news is that building a professional-looking website is simple and inexpensive.
To provide your consumers with all the information they require, you should include some essential pages on your website.
They are as follows:
About page- Everything a client needs to know about you
Pricing and Services –. What do you have to offer?
Are there any extra services? What is the price of your eyelash extension service?
Gallery. Images of your lash extensions before and after
Booking Page – a calendar with available dates
Contact page- Email address and phone number
Terms & Conditions – This is an everyday need for any website.
Privacy policy-Another an essential website requirement.
These pages on your site will provide customers with all of the information they require before making a booking with you.
Select a Booking System
What method will you use to schedule your customers' lash extensions appointments? The days of keeping track of engagements using ink, paper, and a desk calendar are over. Today's lash company owner needs a reliable booking system to provide the most professional scheduling.
There is a wide range of booking software with capabilities to suit almost any business. Select from a number of the most effective online reservation software systems.
Invest in point-of-sale software.
How will you handle payments for your lash business? You can ensure that your business can accept several payment modes from your consumers both online and in-person and correctly track your sales by investing in point-of-sale software.
Point-of-sale software, like booking system software, comes in various flavors, each with its own set of features and functions. Small company owners have access to some of the best point-of-sale software on the market.
Marketing your lash business
You'll want to begin marketing your business now that it's ready to receive consumers.
One of the most effective ways to promote your eyelash extensions business is social media.
You don't have to be active on every social media platform, but you should pick at least two that your target audience uses. It's important to note that an eyelash extensions business is local. Therefore, you'll need to target customers based on their region.
You may use platforms like Facebook to target people with adverts based on their location and other attributes like gender, age, and interests.
You may also use the following marketing strategies to promote your eyelash extensions business:
Flyers and Business Cards
SEO (Search Engine Optimization) is a (Local SEO)
Word-of-mouth marketing
Business from previous customers
In addition to social media and SEO, word-of-mouth recommendations should not be overlooked.
Acquiring a new customer costs more than five times than getting repeat business from existing customers.
As a result, it makes sense to give the greatest possible customer experience.
 Start Your Own Business
You've obtained the necessary skills and qualifications, purchased the necessary equipment and supplies, established your salon, and grown a client base. It's finally time to start your lash business! To successfully begin your own eyelash company, you'll need to plan and stay organized.
Increase the scope of your services
You'll want to start thinking about future expansion now that you've successfully launched your small business. How will you grow your business and increase your profits? Keep in mind that more high-quality services can lead to more customers and higher profits.
A successful lash company owner can consider diversifying into other services in various ways. Maybe you'll create a webinar and sell online eyelash tutorials. Perhaps you'll assist in developing your customized eyelash extensions and launch your lash brand. You may even work as a supplier of eyelashes. The possibilities are nearly limitless with a creative mind.
Conclusion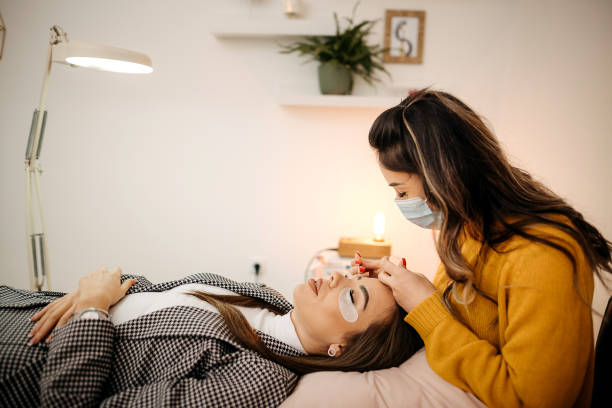 Selling eyelashes could be an excellent side income for you if fashion is something you derive joy doing. There's a place for everyone, whether you're the creative type who wants to build something unique or the resourceful type who knows what looks well.
For more information on how to start a business Entrepreneurship Group has a number of informative article to help guide you through your entrepreneur journey!
Here are some helpful articles by Entrepreneurship Group to get your business off the ground:
1.Business Structure:
What is Entrepreneurship? 2022
Entrepreneurship: How to start a business in 2022
11 different areas within a business
How To Learn About Business 2022
Blueprint For Success Business 2022
2.Business Planning:
How To Write A Business Plan 2022
How To Evaluate A Marketing Plan 2022
How To Create A Professional Online Presence (2022)
How To create a business profile 2022
3.Business set up:
How to decide on a business name? 2022
Low cost Business Name registrations 2022
Best Domain Name Providers 2022
8 Best Accounting Software Programs For Small Businesses 2022
11 Best Project Management Software Programs for Businesses 2022
9 best Staff Management Software Programs for Businesses 2022
27 Best Web Hosting Services for January 2022 (Providers Ranked)
7 Best Landing Page Builders 2022
4.Business managing:
How To Increase Revenue From Existing Customers 2022
How To Manage A Creative Team (2022)
9 Best email marketing software tools 2022
4.Entrepreneur Health and well being:
Simple Healthy Diet Guide For Business Owners 2022
Exercise Guide For Business Owners & Entrepreneurs 2022
How to Meditation guide for business owners 2022
20 best supplements for memory improvement 2022
Founder of Entrepreneurship Group, Lachie Hiriart