February 20, 2022

Lachie Hiriart

0
How to start a meal prep business 2022

It looks like packaged or fast food items such as puff, sandwich, pizza, burger, etc. However, the meal preparation for sale business is a little different. Meal prep businesses deliver healthy and nutritious food menus to people who are too occupied with cooking healthy meals for themselves. After heating them in the microwave, customers can enjoy the meal prep services' ready-to-eat gourmet meals.
As people's lives become increasingly filled with demanding working time, activities, and family responsibilities, the time available to prepare a weekday supper begins to diminish. A meal prep delivery service offers solutions to these issues, and busy people are ready and willing to take advantage.
Who is this business for?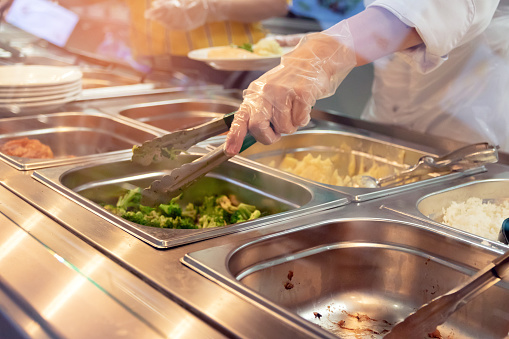 This business can be started by anyone who has a passion for cooking. However, if you are not a food fan, you will not succeed in this business. That means you must examine yourself to discover if you are passionate about food, enjoy cooking, and are committed to it. More than prospects, your enthusiasm will be important to the achievement of this venture.
Who can be your prospective client?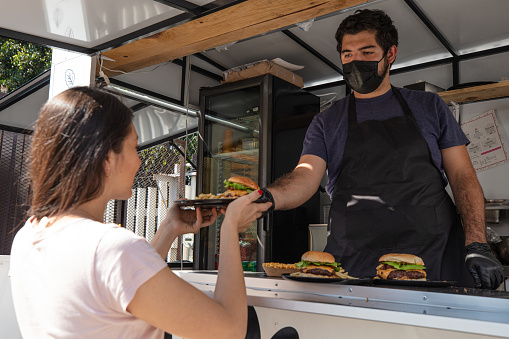 People who want to shed weight and develop muscular mass would be your first target market. Second, you might attract people who wish to live a healthy lifestyle and want to save time are perfect clients.
The third category, which is pretty close to the second but differs somewhat, includes persons who do not want to cook but still want to eat a nutritious diet regularly.
What is the best place to start a meal prep delivery business?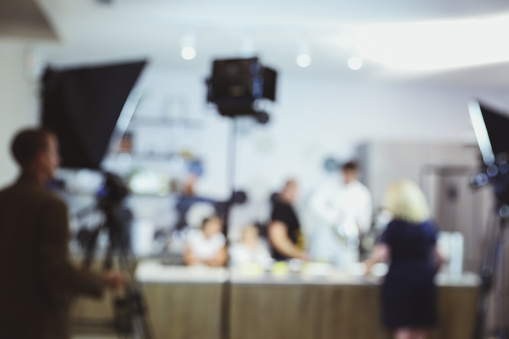 Before launching a meal prep business, an essential factor is a location. Customers should be found in cities. You can visit locations in cities with a large number of corporate offices. They could be potential consumers because they don't have a lot of time to look after their health.
Factors to consider before starting a meal prep business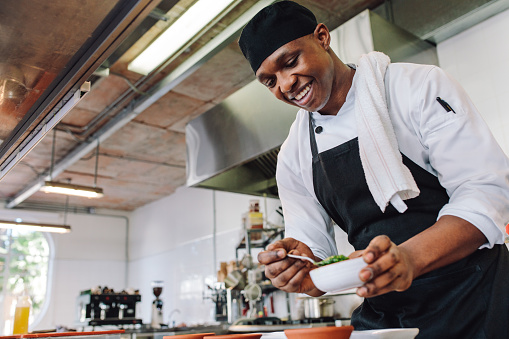 So, are you planning to launch a meal kit delivery service based on your concept? Don't do it. You may fail. It is preferable to follow the steps, form the basis, and begin a business. Even if you're only starting a modest food delivery service, make sure you're ready to succeed.
Before you start a meal prep business, there are a few things to consider;
Choose a concept for your meal prep business
Make a business plan for the meal prep business
Obtain a license, permit, and insurance
Obtain financing for your meal prep business
Create a meal prep work area
Get meal prep supplies
Set up a shipping strategy for your meal prep business
Make a business ordering platform for meal prep business
Employ workers in your meal prep business
Promote your meal prep business
Choose a concept for your meal prep business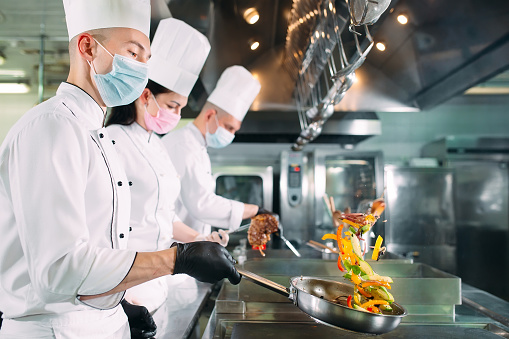 It's time to pick an idea for your meal delivery service now that you've decided to establish one. The following points highlight crucial questions to ask yourself about how you'd like your meal prep delivery service to operate in terms of food preparation and who it's for;
Types of meal
So, what do you plan to cook? Do you have a specialty in a certain cuisine from around the world or from a particular region? If that's the case, this could be an excellent approach to introduce classic ingredients and recipes to potential clients who aren't familiar with them but are eager to learn. You can also build a fusion concept by combining elements from two or more cuisines to create new dishes.
If you're not an expert in a particular international cuisine, base your concept around nutritious meals or comfort foods. Your meal prep service could also be about introducing your consumers to specialty ingredients they haven't tried before. However, if your meal delivery service focuses on producing the food from scratch, perhaps your recipes can incorporate various cooking methods so clients can experiment with different methods in their kitchen.
Dietary limitations
Millions of people have changed their eating habits somehow, whether it's due to lifestyle changes, allergies, or other weight-loss strategies. Catering to individual needs is a good business decision to reach out to all people and demographics. This way, you'll never have to say no to a potential customer.
Target Audience
Consider who this meal kit delivery service might gain now that you have all of your business ideas in hand. Keep this individual in mind for everyone and anybody, including busy families with children, people who want to learn to cook, and those who have no passion for cooking at all.
Market to busy people or families who don't have time to create an elaborate supper at the end of the day if you're making ready-made meals that only need to be heated.
Establishing your specialty when selecting a meal kit delivery concept is important. Both local enterprises and national vendors provide delivered meal kit packages or full meal preparation meals right to a door.
One of your most important marketing elements can be whatever your niche is. So, while considering the three factors above, consider your specialization to differentiate yourself from the competitors. Are you able to rescue all of your veggies and fruits from being disposed of because they don't meet the cosmetic requirements to be sold in supermarkets? Is the meat in your meals a particular type of game that most people don't consume regularly or understand how to prepare?
Make a business plan for the meal prep business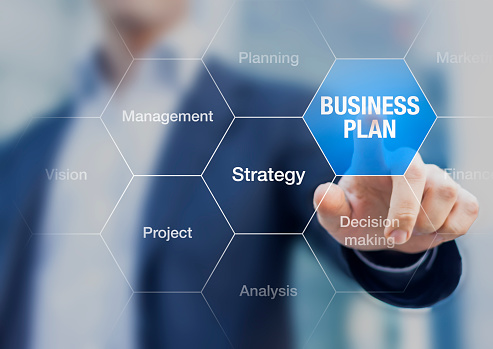 Ensure that the food is prepared in a kitchen with fresh ingredients. In entrepreneurship, a business plan is essential and as a result, you will need to prepare a business plan, whether you're establishing a food delivery service from home or a meal prep enterprise in a commercial kitchen. A business plan can help you receive loans from investors, anticipate your profits, stay organized with the activities you need to perform, and sketch out any gray areas on how you want to run your business. The following items should be included in your business plan:
Summary of the report
Description of the company
Menu and Concept
Ownership and Management Structure
Employees & Staffing Requirements
Analyze the Market and Competitors
Marketing and Advertising Strategies
Financial results
Obtain license, permits, and insurance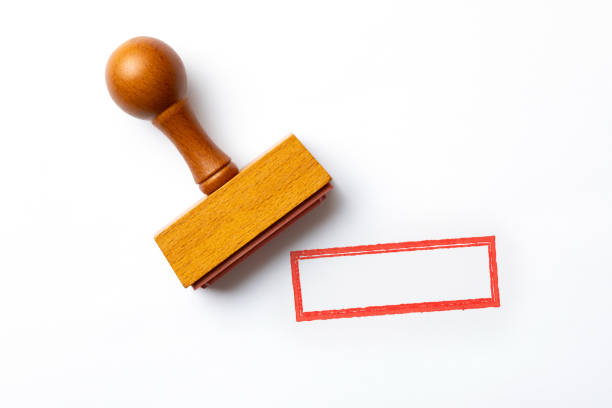 If you haven't decided on a business structure yet, now is the time to start looking into which one is best for you. A corporation or a limited liability company may be the best for some. It has to be legal whether you want to establish a meal prep delivery service or something else. To do so, you'll need a license, permits, and business insurance to keep your business running smoothly.
If you are not legally sound, you can seek the guidance of a lawyer to avoid unnecessary delays in completing paperwork or spending money. In general, you can look at the local company rules and the federal government's regulations. You can also use the SBA's tools to get started and the local board to see if there are any unique requirements for starting a business. Because your company has several divisions, you may require the following licenses:
Catering license
Health department permits
Zoning permits
Sales privilege license
Food handler's license
Furthermore, if you require employees to assist your business, you must obtain an employee identification number (EIN) to be eligible for many government benefits, including tax benefits. You may also require insurance to safeguard your business and staff. Obtain the permit as soon as possible to avoid any legal complications.
You'll know how much money you'll need to get started now that you've calculated the financial projections from your business strategy. Even if you're starting a meal kit business from home, you'll need startup supplies.
Add up the costs of supplies, payroll, utilities, rent, and any other operational costs you have if you're dealing with a larger organization. You can then make a budget and estimate how much money you'll need before applying for loans.
Create a Meal Preparation Work area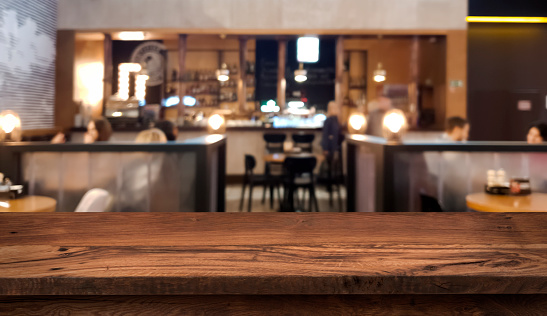 Finding a workplace most suited for your business needs is the next step in launching your own meal prep business. You'll be running most of your activities from your kitchen if you plan to run your food delivery service from home. If you want to start a larger meal prep business, you'll need a place with adequate floor space and professional tools to meet demand.
A ghost kitchen could be the ideal option for your business because it eliminates the requirement for a front-of-house area. You might even turn your present eatery into a meal prep delivery service to broaden your menu's appeal.
When looking for a place to work, seek for a place that includes separate sections for the following;
Kitchen
The kitchen is the most crucial space in your company. There should be enough space in this kitchen for the scale of the business you will operate, as well as all of the essential facilities to test recipes or prepare your meal kits.
Packaging Unit 
For effective organization, handling, and tracking orders, a separate area for packaging and assembling your meal kits is required.
Distribution and shipping
Before loading your meal kits onto a truck or transporting them to a distribution location, ensure you have enough refrigeration storage capacity to keep them cool.
Office Space 
A defined location for your marketing, accounting, and customer support staff's desks, phones, and computers.
Conference Rooms
Having an on-site conference room for business is a good investment if you want to host prospective clients or company investors. It's an excellent spot to begin or end your tour of the facilities.
Special permits are required to start a meal preparation business at home or in a facility. The permits you'll need to get your business up and operating are listed below:
Catering License
Business License
Health Department Permits
Zoning Permits
Employer Identification Number (EIN)
Dumpster Placement Permit
Food Handler's License
Seller's Permit
If you intend to start a meal prep delivery service from your house, check with your local government to be sure you meet all of the requirements and get the necessary permits.
Get meal prep supplies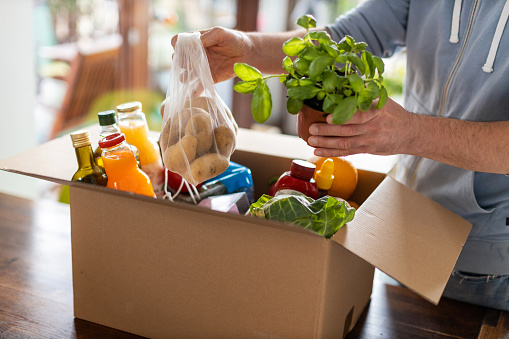 To begin manufacturing meal kits or meal prep food deliveries, you'll need the necessary supplies. To get started with your meal kits, you'll need the following:
Ingredients – Calculate how much ingredient supplies you'll require in your kitchen to prepare your meal kits based on your predicted sales. Buying in bulk can save money, but disposing of bad food is a waste of money.
Provide packaging supplies: Before you go out and buy your meal-packing items, consider how you want your lightly cooked meals or pre-prepared ingredients to be delivered to your customers when they open their boxes.
When selecting your containers' shape, material, and size, keep that presenting image in mind. Consider buying this container style in large quantities to save money if you don't change your menu too regularly.
Supplies for shipping – After your meals have been packaged, it's time to place them in their allocated boxes and ship them off. You'll need boxes, packaging tape, and a printing machine for labels, as well as dry ice to keep things cold.

It's important to ensure that your customers' orders get to them fresh and cold. Figure out what cooling method you'd like to employ to keep your products safe, what delivery service you'll use, and how much shipping one of your meal kit containers would cost to get everything in place, so it'll be done the first time perfectly. You'll know how much to charge your consumers for shipping, so you don't overcharge or undercharge.
Make a business ordering platform for meal prep business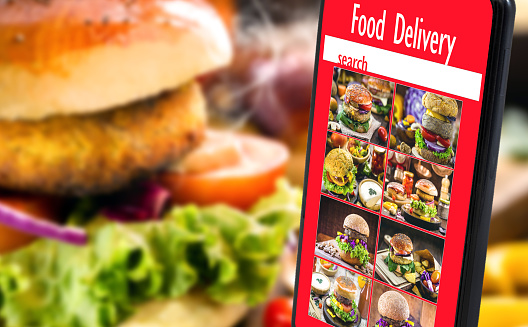 One of, if not the sole, source of revenues for you is your website. As a result, your website must be of the highest quality and perform at peak levels. The best approach to getting sales is investing in a fantastic, user-friendly website. Pre-made themes are also available on these types of websites, which you may browse and choose from based on your company's aesthetic.
Consider the colors, graphics, and fonts you'll use to target your target audience while selecting your template and building your website:
Keep your website simple if your concept emphasizes basic ingredients that make the food simple to prepare.
Use bright, cheerful colors that look like the shade of fresh veggies if your concept emphasizes a plant-based diet.
According to studies, warm colors like red, orange, and yellow, rather than cool tones, make people hungry. If your concept emphasizes omnivore eating, warm colors like orange, red, and yellow make people hungry. In your design, you might also incorporate animal and vegetable drawings.
Try to include the following six tabs on your website:
The meal plans – Display all of your meal kits and any other set meal plans that allow clients to purchase more than one meal kit for their whole week's meals.
How it operates:  If your customer is unfamiliar with ordering meals from a meal prep company, explain how the method operates: choose your meals, have them shipped to your home, then cook them. Assist your customer in seeing how simple your service is to utilize.
Costs: It's essential to be clear about your costs, whether you're presenting the cost per meal or your set meal plans. Use the page to explain to your consumers that they can save money per meal when they buy in bulk.
Gifting: People enjoy giving presents that create moments and memories, and your meal box offers just that. Giving customers a choice to give a meal or a week's worth of groceries will help you increase sales. Provide a downloadable e-gift card or a scheduled email when someone purchases the meal(s).
About Us/Your Business Name: Here, you can tell your customers about your company's history and persuade them to choose your meal prep delivery service over the competition. Reveal the faces of the people who made it possible so that your customers may have a more personal connection with your business.
Contact us: Allow your consumers to contact you with questions, comments, or criticisms, which can do your meal prep service better over time.
Employ workers in Your meal prep business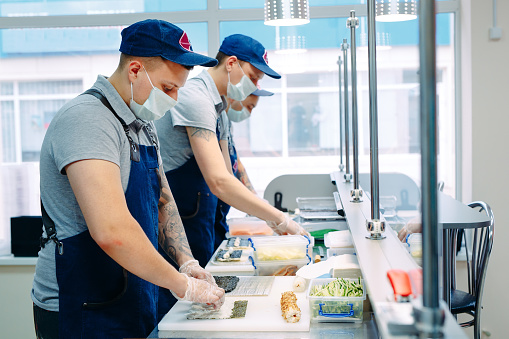 You'll most likely start small as a new business. It's ideal if you want to keep your company small and local. It's also a good idea to have a big crew and distribute it across the country. To get the contents of a recipe card to the front steps of a customer's front door, you'll need to engage kitchen personnel, as well as possibly marketers, accountants, and distributors.
Chefs – Trained, skillful, and knowledgeable about various knife cuts, chefs assist with food prep and develop recipes for new menu ideas.
Marketers – It's one thing to have everything prepared, but it's another to get it out there, and selling it to customers is another. You may need to employ a marketer or two to help you promote your meal prep business.
Accountant – A qualified accountant keeps your meal kit business finances in order by keeping records of sales spending and ensuring that everyone gets paid promptly.
Packagers – When the bookings start flowing in, a packager assists incorrectly in keeping the food and assembling the meal kits that your clients have ordered. Everything must be shipped out safely and correctly, which will be the primary priority of your packager.
Customer Solutions Consultants – You must ensure that customers' questions, comments, complaints, and compliments are heard and responded to. Having a customer solutions consultant on your team to prioritize these issues might offer you a leg up on the competition for customer care.
Promote Your Meal Preparation business

It's time to take that knowledge and start advertising once you've identified your target audience and developed strategies to sell yourself differently from the competition. Here are a few excellent (and frequently free) ways to promote and market your meal prep business:
Use social media – You may post, update, and notify customers about all of your services using social media platforms like Twitter, Facebook, and Instagram. Make sure you're not only showcasing your meal kits on Instagram but also reaching out to potential consumers or allowing them to find you.
Create an email list – Use interesting subject lines in your newsletters to capture your readers' interest. Your email should convey your brand and establish a relationship with clients who eagerly choose your meal prep delivery service.
Offer new customers special deals – This is an excellent way to get the word out about your meal prep business. When a customer buys a particular number of meal kits (all at once or overtime), offer them a gift voucher for one free meal kit to present to a friend. Holidays can also create discount offers for interior parties such as Valentine's Day or New Year's Eve.
Establish a loyalty program: Establish a loyalty program to show your frequent consumers how much you appreciate their business. For instance, for every ten meal kits they purchase, give them a free sample of a new item they haven't tried before! Introducing a new meal kit will broaden their understanding of your menu and introduce something different that they will enjoy and crave.
Showcase ads on podcasts: Using the commercial breaks of podcasts is a great marketing investment if it's within the budget. Allow the hosts of the show to sample your meal kit freely so you can be sure they'll enjoy it, and offer them a flexible script with an opportunity for improvisation. They'll be able to market your meal kits more efficiently and discuss their own culinary experiences with potential customers.
How much is required to start a meal prep business
The cost of starting a meal prep business will vary depending on how you choose to go about it. If it is limited to a specific area, the cost of starting a food preparation business will be lower. However, if you have a bigger picture in mind and want to build a global empire, the price might be as high as you wish.
Building a kitchen will cost between $8,000 and $10,000, while developing an app for your business can cost anywhere between $15,000 and $50,000, depending on your needs. There may be some other costs, such as establishing a webpage, marketing, and so on, in addition to the kitchen and Meal Prep Mobile application.
However, if you decide to start on a. Small scale, you may also need to spend some money on cooking and kitchen equipment. Furthermore, you can consider starting the work from home to avoid incurring large upfront fees.
The obstacles to starting a meal prep delivery service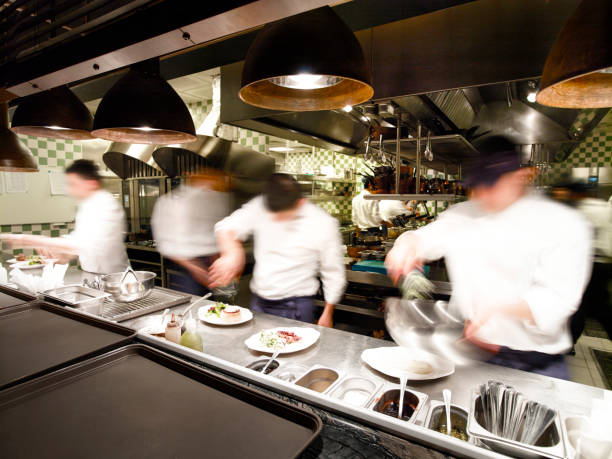 There is no such thing as a problem-free business. This is no exception in the meal prep delivery business. Even if this business has fewer challenges than others, you can overcome them with careful strategy and management.
Logistics management, both in and out of the kitchen, is one of the most difficult problems you'll face in your business. On the other hand, if you have logistics management software in place or have designed an app to handle your complete company process, you won't have to worry.
The second problem you may have in this line of work is keeping your consumers engaged in eating healthy. You can't do it all by yourself, but you may continue to promote healthy eating habits. It will keep your consumers encouraged to continue a healthy eating habit, as customers become bored after eating the same meal for several days.
You can devise a strategy to keep them interested in maintaining a healthy diet. For example, you continue to send out newsletters with health advice and the advantages of eating well. Also, you can make a minor adjustment to the recipe to give clients a new flavor experience.
Conclusion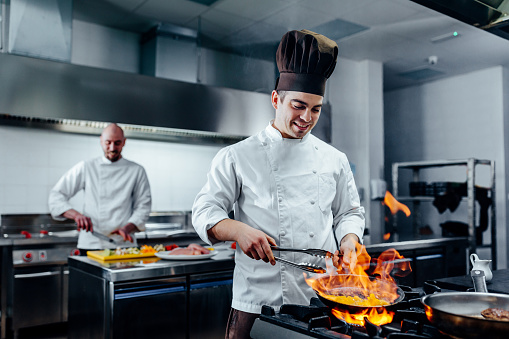 Starting a business demands commitment more than preparation. You may start it regardless of the conditions if you are committed. You could start a meal prep business from home at first. When running a successful business, you must follow the processes carefully and prepare ahead. You can rest convinced that success is just around the corner if you prepare delicious local meals.
Now that you know how to start a meal prep enterprise, it's time to start planning to make your goal a reality. You now know how to run a meal prep business and make money while doing it, whether you're generating meal kits or completely ready meals to heat up quickly.
Don't start a business until you discover if it's legal in your area. Conduct local research right now; it will cost you nothing except time, and, as a plus, you will be able to develop patience!
For more information on how to start a business Entrepreneurship Group has a number of informative article to help guide you through your entrepreneur journey!
Here are some helpful articles by Entrepreneurship Group to get your business off the ground:
1.Business Structure:
What is Entrepreneurship? 2022
Entrepreneurship: How to start a business in 2022
11 different areas within a business
How To Learn About Business 2022
Blueprint For Success Business 2022
2.Business Planning:
How To Write A Business Plan 2022
How To Evaluate A Marketing Plan 2022
How To Create A Professional Online Presence (2022)
How To create a business profile 2022
3.Business set up:
How to decide on a business name? 2022
Low cost Business Name registrations 2022
Best Domain Name Providers 2022
8 Best Accounting Software Programs For Small Businesses 2022
11 Best Project Management Software Programs for Businesses 2022
9 best Staff Management Software Programs for Businesses 2022
27 Best Web Hosting Services for January 2022 (Providers Ranked)
7 Best Landing Page Builders 2022
4.Business managing:
How To Increase Revenue From Existing Customers 2022
How To Manage A Creative Team (2022)
9 Best email marketing software tools 2022
4.Entrepreneur Health and well being:
Simple Healthy Diet Guide For Business Owners 2022
Exercise Guide For Business Owners & Entrepreneurs 2022
How to Meditation guide for business owners 2022
20 best supplements for memory improvement 2022
Founder of Entrepreneurship Group, Lachie Hiriart