February 20, 2022

Lachie Hiriart

0
How To Start A Non CDL Business Delivery Service 2022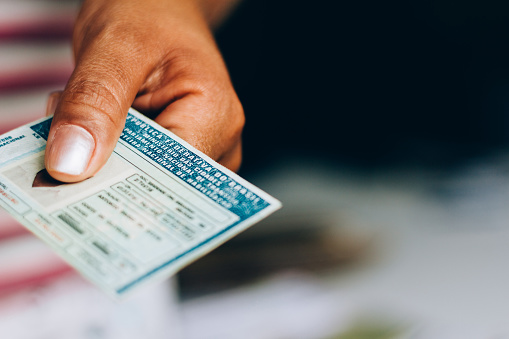 As the popularity of online shopping has grown, so has the desire for quick delivery of items to the customer's door.
Non-CDL drivers are increasingly being hired by businesses to transport their goods to clients since they are an excellent alternative for delivering small goods such as documents, pets, food, packages, and other items quickly.
Cargo transportation is a significant business; big companies need to transfer products, and small businesses and individuals require a dependable delivery service. You don't need a commercial driver's license to operate large rigs and other heavy trucks if you start a non-commercial driver's license (CDL) delivery service. It's easy to start a non-CDL business delivery service, and it doesn't cost a lot of money upfront.
A box truck or other light medium-duty vehicle is the most important thing you'll need. Starting a delivery service can be a simple and enjoyable way to earn money. If you want to learn how to start a delivery service, you must first understand the requirements for this type of new business, which are;
Establish your niche
Select a business name
Register your business
Vehicle for delivery
Insure your business
Advertising and marketing
Establish your niche
Establishing your niche is the first step. Maybe you'll work as a courier for design firms, delivering plans to developers or contractors. Perhaps you'd like to offer a furniture delivery service or medical transport carriers that transfer tests and reports from collection sites to labs.
If you provide your delivery service to firms in a well-known niche, they'll be more likely to recall the person who specializes in furniture or food deliveries.
Start by researching to determine which businesses in your area require delivery services. Choosing a niche allows you to focus your advertising and marketing efforts, allowing you to establish a strong presence in that niche. You can always extend into other niches if things go well in the business.
Select a business name
Choose a name for your business that is simple to spell and remember. When you've come up with a name for your business, go to the Secretary of State's website to see if it's available.
Make sure your delivery company has a decent name as this will help clients distinguish you from the competitors.
Also, the name of your business should be distinct and creative. It's time to establish your delivery business legally once you've decided on a name.
Register your business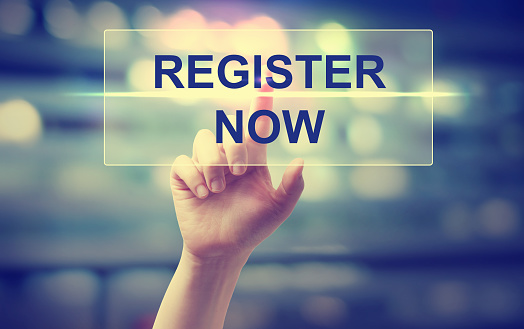 It's time to figure out if you're going to start a cargo van or box truck delivery service.
In the United States, you can choose from various business structures, such as a corporation, a limited liability company, or a sole proprietorship.
The sole proprietorship and limited liability company (LLC) are the most common. If you plan to run your business yourself, a sole proprietorship may be the best option. However, if you intend to have associates or recruit employees, the LLC business form may be a better fit for you.
Consult an accountant and a lawyer to learn more about the ins and outs of your delivery business. They'll explain why one sort of business form is better for your purposes than the other. Many small business owners prefer an LLC because it limits your liability as a company owner and protects your items.
Your assets, such as your bank account, car, and home, are secure if your LLC files bankruptcy or is issued. Each business structure, of course, has its own set of benefits and drawbacks. However, an LLC is the best option for the vast majority of small enterprises.
Here are the steps to legally register your business in a summary:
Choose a type of business entity.
Obtain an EIN number (employer identification number).
Register your company in the state where you intend to do business.
To run a non-CDL delivery service, obtain the necessary business permits or licenses in your state.
After you've completed the registration process, go to the IRS website to obtain a tax identification number. This number will be required to finance any automobiles, apply for state licenses and other obligations, and open business bank accounts.
Vehicles for delivery
A vehicle is required for delivery service. The type of vehicle required is determined by the goods you intend to convey. If you want to transfer test results, paperwork, meals, and other items, you'll need a smaller vehicle.
However, if you're going to deliver furniture, you'll need a larger vehicle like a cargo van or a box truck. Consider taking out a loan to cover the cost of your startup equipment and vehicles if you do not have enough cash.
A delivery vehicle often ranges from $15,000 to $50,000 or more. Purchasing a vehicle will most likely be the highest initial cost in the delivery business. As your delivery business grows, you may want to invest in boxes, dollies, cargo straps, moving blankets, and other items.
Insure your business
There are no insurance requirements for a delivery company that is not a CDL holder. On the other hand, having one provides security for both you and your customer.
Commercial liability insurance, which covers both you and your customer's delivered cargo, is recommended for delivery service. In a situation of damaged cargo, you'll be shielded from accusations made by the company for which your automobile was delivering.
On the other hand, customers may feel more comfortable entrusting their cargo to your company, knowing that they are covered by insurance in the event of damage.
Advertising and marketing
It's time to advertise your delivery business to local businesses once you've set up your delivery business, purchased your delivery vehicles, and made sure that you're covered by insurance.
Wrapping your vehicle with your company name, contact information, and logo is a great way to publicize your name because people will notice it as you drive around town.
Increase your internet visibility by using social media sites like Facebook, Twitter, and LinkedIn. Create a website for your business.
Inform local companies about your delivery service by going door to door. Make an effort to speak with them in person. Tell them what kind of vehicle you use, what kind of cargo you'll be delivering, and what routes you'll be taking.
Conclusion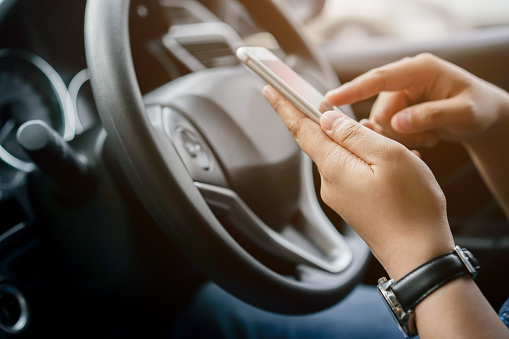 It is essential to provide excellent customer service. Once you've gotten your first few customers, ensure you provide excellent service and follow through on your promises. Make your customers feel confident in their decision to work with you. This will result in more repeat customers and word-of-mouth referrals.
This will result in greater recurring business and referrals from friends and family.
For more information on how to start a business Entrepreneurship Group has a number of informative article to help guide you through your entrepreneur journey!
Here are some helpful articles by Entrepreneurship Group to get your business off the ground:
1.Business Structure:
What is Entrepreneurship? 2022
Entrepreneurship: How to start a business in 2022
11 different areas within a business
How To Learn About Business 2022
Blueprint For Success Business 2022
2.Business Planning:
How To Write A Business Plan 2022
How To Evaluate A Marketing Plan 2022
How To Create A Professional Online Presence (2022)
How To create a business profile 2022
3.Business set up:
How to decide on a business name? 2022
Low cost Business Name registrations 2022
Best Domain Name Providers 2022
8 Best Accounting Software Programs For Small Businesses 2022
11 Best Project Management Software Programs for Businesses 2022
9 best Staff Management Software Programs for Businesses 2022
27 Best Web Hosting Services for January 2022 (Providers Ranked)
7 Best Landing Page Builders 2022
4.Business managing:
How To Increase Revenue From Existing Customers 2022
How To Manage A Creative Team (2022)
9 Best email marketing software tools 2022
4.Entrepreneur Health and well being:
Simple Healthy Diet Guide For Business Owners 2022
Exercise Guide For Business Owners & Entrepreneurs 2022
How to Meditation guide for business owners 2022
20 best supplements for memory improvement 2022
Founder of Entrepreneurship Group, Lachie Hiriart