February 20, 2022

Lachie Hiriart

0
How to start a recycling business 2022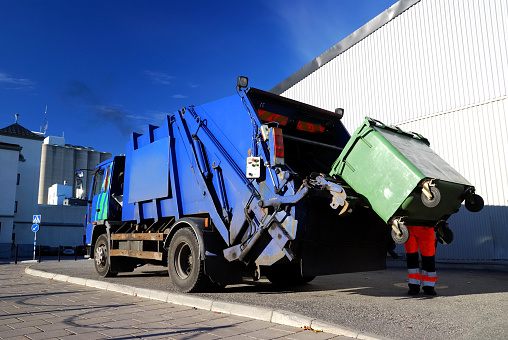 If you're passionate about preserving the ecosystem and want to make some money while doing so, starting a recycling business could be the ideal choice for you.
On the other hand, starting a recycling business is not as simple as putting up a few bins around town and collecting what people throw out every week. This type of work entails a great deal more. Because, despite how simple it may appear, you must ensure that this business is successful enough to be worthwhile, determine what you'll need to get the business going, and prepare for some hurdles along the way.
Starting a recycling business is simple when you break it down into achievable steps. To get started, follow these steps;
Study the market
Calculate the expenses involved
Register your business
Get a license
Locate a facility
Obtain necessary equipment
1. Study the market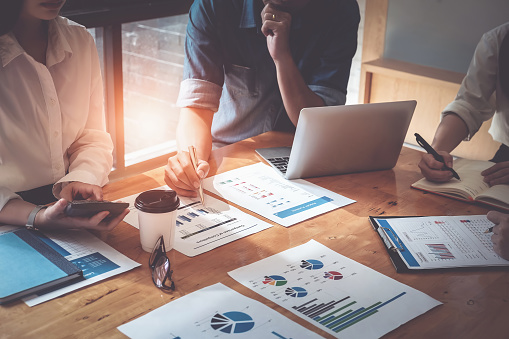 Before proceeding with your business plans, you should thoroughly examine the recycling industry. You should assess the market and determine where things stand. The two most crucial components of research are listed below;
Examine the Competition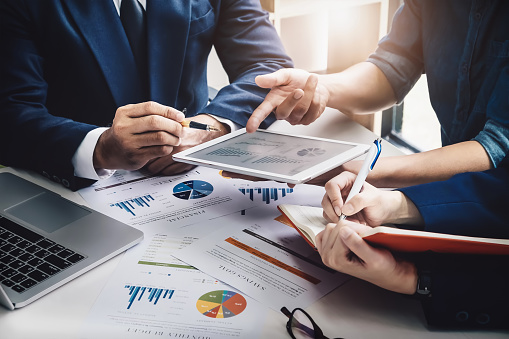 Conduct market research to determine who your competitors are, how profitable they are, and whether your location has enough volume to accommodate additional recycling business (yours).
Is your opponent solely recycling paper, which means you have an advantage over them in terms of other materials? Examine which niches would be the most profitable for you to engage in.
Also, keep in mind that some counties and cities run their recycling programs. If you stay in one of these areas, you may need to think outside the box to compete with city hall.
Consider the incentives offered by the environmental agencies and government.
Special loans and grants from the government and other environmental authorities are frequently available to assist you with costs such as your facilities, transportation, storage, electricity, staff, material processing, and equipment.
Because the initial month's start-up fees for a recycling firm might be high, you might want to look into the government's low-interest loans. The incentives granted vary by state, so do your study on the state where you intend to operate your recycling business.
2. Calculate the expenses involved
The costs of running a recycling business are decided first and foremost by the type of business you run. This encompasses the resources you select to recycle and the recycling technique you use. Recycling in a location a little outside of town will also save you money because real estate costs less as you travel further away from the city's center.
However, making sure that people come to your location to dump off their recyclable materials can be a problem. You'll have to balance the advantages and disadvantages of this.
If you want to start a recycling business, here are some typical start-up costs;
Processing plant (prices vary by city, but typically begin about $1500 per month and rise from there)
Employees(at least minimum wage, maybe more)
Equipment ( to begin, you'll need $5,000 to $10,000)
Drop-off units (about $1000 per unit)
Utilities for the operation of your facility
Transportation
Bins for recycling
3. Register your business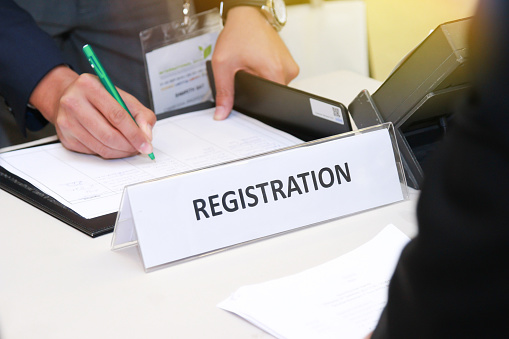 Before starting your recycling business, you must first register it with your local government. Since this will take a long time for a company like yours, you might want to hire a lawyer to assist you.
Find someone with a lot of experience registering businesses like recycling and who can get the documentation done correctly and on schedule so you can get things going right away.
4. Get a license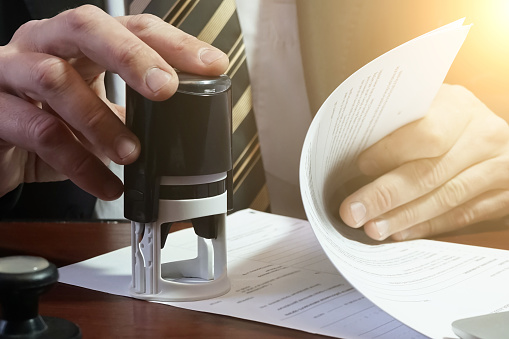 Once you've gotten all of your tax and legal documents, you'll be able to apply for all of the permits and licenses you'll need to run a recycling business in your area. You will also need to register your firm with your state to receive a business license that will allow you to operate legally inside that state. Recycling facilities, like many companies, are required to be licensed. Enquire about the application process for this license with the local government in your region.
5. Locate a facility
Getting a facility is a next phase in the procedure. You'll need a facility to handle the actual recycling operation, whether you have customers dump off their recyclables or pick them up. You'll need a space that can keep all of your equipment while also serving as a workplace for you and your workers. Hence, you must take the time to pick a facility that can house all of your recycling needs.
Because of the increased costs of such a facility, as previously stated, you may need to travel outside of the city in search of something more affordable. And, rather than purchasing the place, it is recommended that you rent or lease it. As a result, you'll be able to keep your costs down because a major percentage of your budget will be spent on facility equipment.
6. Obtain necessary equipment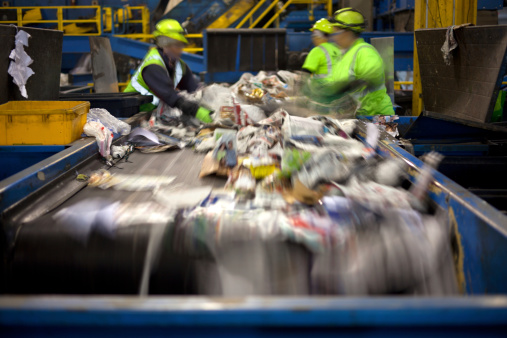 Since we're on the subject of equipment, we'll go on to the next phase, which is to purchase equipment for your recycling company. The equipment you utilize has a significant impact on the performance of your business. Here's a list of some of the items required;
Shredders
Balers
Scales
Crushers
Containers
Forklifts
When you first start your business, the equipment will account for most of your spending, so make sure you do your study and consult with professionals to ensure you get the greatest machinery.
The easy aspects of starting a recycling business
The recycling enterprise does not have to be demanding in every way. Apart from environmental protection, there are some enjoyable aspects to it. Here are some simple choices to consider;
Selecting what you would like to recycle
When people think of "recycling," they perceive it as a broad term that refers to all types of waste and materials. On the contrary, once you're on the inside and working in the recycling industry, you'll notice that things become a lot more particular.
The specifics begin with determining the items you wish to recycle. You can choose to do just one or all of them. The most common trash and recyclable materials are listed below;
Food waste: The amount of food wasted in the United States each year would amaze you. Eighty billion pounds of food were disposed of in 2020, according to Nutrition Connect. Consider how much of a difference it would make if you could recycle that.
Paper: Paper recycling is pretty simple. It's as easy as sorting the paper into different types, removing the ink, bleaching it, and recycling it. Because the costs are low, this type of recycling is more profitable.
Glass: This is a relatively simple item to recycle, as it can be melted down and turned into various everyday items, including drinking glasses.
Plastic recycling is the most frequent sort of recycling available today, and it is widely used in our country. So, instead of it ending up in a dumping ground, you can try to recycle it.
Computers: Another business option worth investigating is computer recycling. You can sell the reusable parts of computers, such as hard disks, disk drives, and processors, in addition to repairing them. You can also sell secondhand computer components, including keyboards, monitors, mice, and casings. Some businesses may even buy motherboards to extract and treat the rich metals contained within.
Clothing: Secondhand clothing is making a huge comeback, so you might want to consider joining in. Used clothing can either be resold or recycled to make new goods.
Tires: Due to high rubber content, tires take a while to disintegrate, and burning them produces a lot of pollutants. Instead, consider melting and shaping tires to create new materials.
Batteries: Batteries contain various chemicals, many of which are hazardous to the environment. As a result, instead of being thrown away, they should be recycled.
Ink Cartridges: Did you know that it takes up to 1000 years for ink cartridges to degrade? We don't want to pass on our existing difficulties to future generations, so we must start recycling this material right away. You could want to explore starting a recycling business that enables people to replenish their ink cartridges, which benefits both the environment and the consumer.
Toner and ink cartridges for printers, fax machines, and photocopiers may be recycled by renewing the ink supply. Still, few organizations or individuals do so, offering a chance for a small-scale business. Toner ink refilling abilities, a few tools, and transportation to your customers are all you'll need. You'll have a significant price edge over new toner cartridge dealers because you can sell refills for around half the price and still earn a profit.
Scrap metal: This recycling business is low-cost and requires only a few tools to operate. Scrap metal gathering and sales provide numerous opportunities. The cost of starting a business can be as low as $2,000, and you can grow it over time. The amount of manual labor required to collect scrap metals is more than most recycling companies.
A pickup truck or utility trailer, a net and tie-downs, and some basic equipment and personal protective equipment like gloves and safety shoes are required. Scrap metal can be collected from households, renovations, and other sources before being sold to larger recyclers.
Used items: This is the business for you if you like yard sales, flea markets, and community auctions. To make a profit, you have to purchase products at a discount and resale them for a higher price. Retro clothing, antiques, collectibles, art, furnishings, and old audio equipment are just some of the precious goods that their owners may undervalue.
Your best bet is to specialize in a few types of commodities and become an expert on their value. If you're looking for anything unique, make sure you reach out to the sale organizers ahead of time to verify if the item you want is available. It will help you to focus your search.
Selecting a collecting method for the waste material
You can collect recycled materials in a variety of ways.
Drop-off at a facility: You can set up a facility where individuals can bring their recyclables to be sorted using this way.
Curbside Pick-Up: This approach entails having a crew that picks recycled items regularly from people's homes and businesses.
Drop-Off sites: Set up drop-off sites around a city and have your crew collect from them regularly.
The Challenging Parts of starting a recycling business
Unfortunately, owning a recycling company isn't always easy, and the going can be tough at times which is always the case in entrepreneurship. However, as a businessperson, the tough times will come, and to assist you in staying on track with your recycling business, some of the most challenging aspects to anticipate include;
Profitability determination
You should help ensure that the recycling process is lucrative for you before diving into your business ideas.  This entails figuring out what equipment you'll require (which varies based on the type of recycling you intend to do).
You should also include the costs of processes like:
Sorting
Baling
Storage
Recyclables transport
The number of processing costs, which varies depending on the material you're recycling, affects the financial performance of this business.
It's worth noting that products with high energy demands have a higher recycling profit. However, you don't want to go too far because some items that need a lot of energy to recycle can cost you money. It's all about finding the right balance.
Creating a business strategy
This is an important step before starting your business.  Take the opportunity to conduct theoretical findings of the business and keep track of what you learn. To discover specific figures to use in your business plan, you'll need to conduct research. You have the option of writing your business plan or hiring a professional to do so. The decision is yours(it should be based on how much time you have and how much knowledge you have about business planning).
Identifying your target market
What will you do with the materials once they've been recycled? Make sure you do your homework to determine which sectors have a market for the items you plan to recycle and how much your recyclables will be worth to buyers in various forms.
What are the sources of revenue for recycling businesses?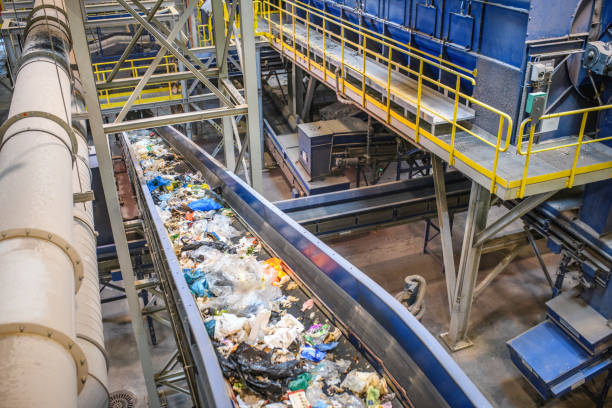 Although how a recycling company makes money varies depending on the type of material it recycles, practically all recycling companies benefit from two sources: recycling collection fees and processed recyclates resale revenues.
Collections are the simplest way for a recycling company to make money. A business can sign contracts with other businesses or local governments to manage the disposal of a business or household recycling for a fee, ensuring that the waste is safely removed from the premises and recycled elsewhere. It's also simple to make money by selling recycled materials that have been processed.
Because the price of raw, or "virgin," materials fluctuates – the cost of plastic, for example, is sometimes linked to oil price — producers frequently turn to renewable resources as a more durable, and usually less expensive, option. As a result, the cost of recycled products and materials rises, making recycling companies more profitable.
Conclusion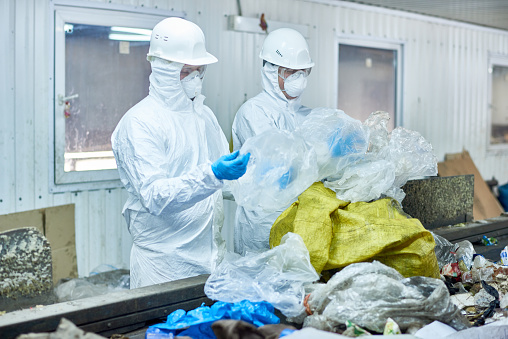 If you're thinking about beginning a recycling company, do some research to see if it's viable and profitable. You may want to write a business plan, investigate the competition, and evaluate your location's business recycling policy, depending on the type of business you have. This data can assist you in determining whether your business concept can be turned into a lucrative recycling operation.
For more information on how to start a business Entrepreneurship Group has a number of informative article to help guide you through your entrepreneur journey!
Here are some helpful articles by Entrepreneurship Group to get your business off the ground:
1.Business Structure:
What is Entrepreneurship? 2022
Entrepreneurship: How to start a business in 2022
11 different areas within a business
How To Learn About Business 2022
Blueprint For Success Business 2022
2.Business Planning:
How To Write A Business Plan 2022
How To Evaluate A Marketing Plan 2022
How To Create A Professional Online Presence (2022)
How To create a business profile 2022
3.Business set up:
How to decide on a business name? 2022
Low cost Business Name registrations 2022
Best Domain Name Providers 2022
8 Best Accounting Software Programs For Small Businesses 2022
11 Best Project Management Software Programs for Businesses 2022
9 best Staff Management Software Programs for Businesses 2022
27 Best Web Hosting Services for January 2022 (Providers Ranked)
7 Best Landing Page Builders 2022
4.Business managing:
How To Increase Revenue From Existing Customers 2022
How To Manage A Creative Team (2022)
9 Best email marketing software tools 2022
4.Entrepreneur Health and well being:
Simple Healthy Diet Guide For Business Owners 2022
Exercise Guide For Business Owners & Entrepreneurs 2022
How to Meditation guide for business owners 2022
20 best supplements for memory improvement 2022
Founder of Entrepreneurship Group, Lachie Hiriart