February 9, 2022

Lachie Hiriart

0
How To Start A Social Media Manager Business 2022
Last Updated on February 10th, 2022 by Lachie Hiriart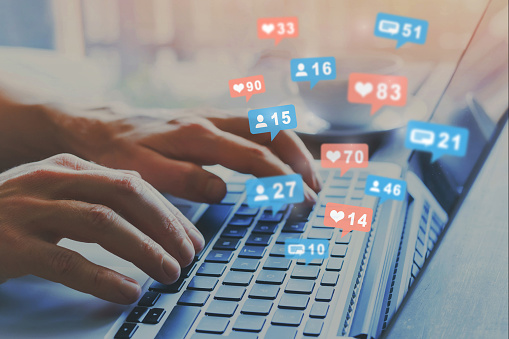 Many brands and small business owners seek help understanding social media, so now is a wonderful moment to start as a social media freelancer or create your own agency.
This post will walk you through a 10-step process to help you become a social media manager and start your own social media management business.
10 steps to starting a social media management business
While there may be a few more little steps, this 10-step procedure outlines what it requires to be a social media manager in broad terms.
While your past business expertise, location, and other qualities all play a part in your long-term survival as a social media manager, we expect that this 10-step plan will assist people who are new to the field and want to establish a social media management business.
Learn social media management
Understanding the agency or freelancer Business
Explore Social Media Niche
Identify who you want to serve as a target audience
Determine the nature of your product or service
Develop a social media strategic plan
Name and register your social media management company
Create a website and social media accounts
Connect with other social media managers
Take Action Daily to Find New Clients and Expand Your Business
1. Learn social media management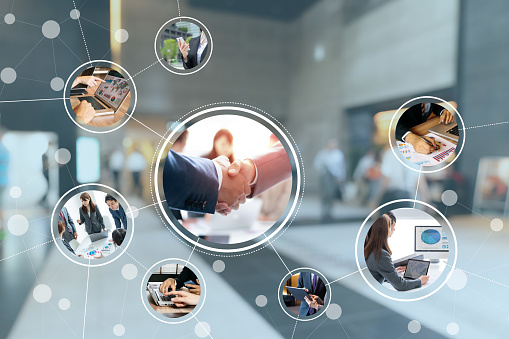 First and foremost, someone who has personal social media accounts is not a social media manager. Beyond knowing how to use each platform, social media management necessitates additional abilities.
The following are necessary skills for successful social media management:
Creativity
Organization
Customer satisfaction
Punctuality
Efficiency
Entrepreneurship
Versatility
Resourcefulness
While anybody can learn social media management, not everyone understands the value of hospitality, a serving mentality, business conduct, etc.
If you want to excel in this industry, you must be a well-rounded, service-oriented individual. In addition, it would help if you thought about learning and becoming accredited in social media management, which would be a stepping stone towards landing new clients.
2. Understanding the agency or freelancer Business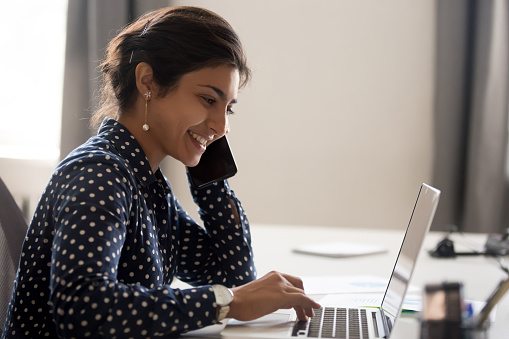 Starting as a freelancer is an excellent opportunity to test the waters for those already working and considering a career switch. Those with past leadership and management expertise are ideal candidates for starting a social media management agency. Running an agency necessitates a certain type of leader.
Setting up an LLC, proposals, invoicing, selling, strategic planning, contracts, project management, and rate-setting are crucial aspects to memorize. Unfortunately, not all social media courses and training programs teach you how to manage social media as a business.
3. Explore Social Media Niche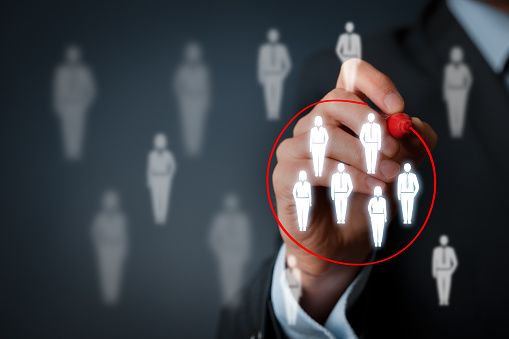 There are numerous entrepreneurship paths and nearly as many social media abilities; be cautious when deciding on a specialization.
Combining your existing knowledge with your desire and implementing it in your social media marketing business is always a good idea.
For instance;
Copywriter + Culinary Love = Content Developer for a food blog
Facebook Specialist + Interest in People = Community Manager
Facebook ad specialist + a passion for travel = Run advertisements for Digital Nomads
Video Editing + a Passion for Outdoors = Drone services for estate agents
Photoshop specialist + Relish for animal = Graphics design for vets
Do you get the gist?
However, not everyone begins with a niche in mind. Occasionally, social media managers stumble onto an opportunity and turn it into a niche. Niches arise and go, and focus could switch from B2B to B2C, or from Community Management to content management, at other times.
That's OK. A plan can help you stay focused when looking for your first clients, but it's not required to get started.
4. Identify who you want to serve as a target audience.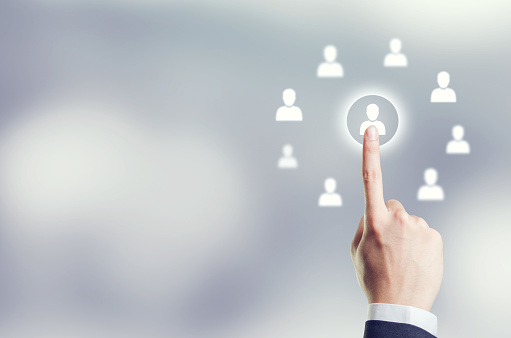 Ensure you specify who you want to serve, which goes alongside what was said in the preceding paragraph. Then, create that identity for your business, just as you'll be assisting your potential clients in creating theirs.
This activity will assist you in gaining clarity on future marketing messages.
5. Determine the nature of your product or service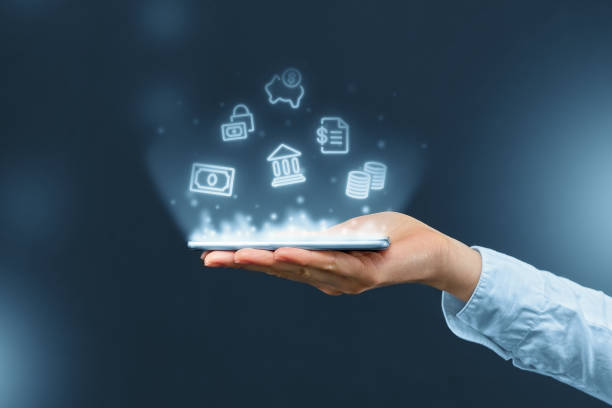 It's now time to see what you have to offer. You'll quickly learn what you need, but more importantly, what you require once you realize who you serve.
Offer services and solutions that will assist prospective clients in resolving their problems. Combining services and products is a good approach to provide customers with more options.
Consider what services and goods that will help a client;
Conserve time
Increase the impact of social media marketing services.
Boost marketing efforts in general
Manage social media platforms
Grow an audience
6. Develop a social media strategic plan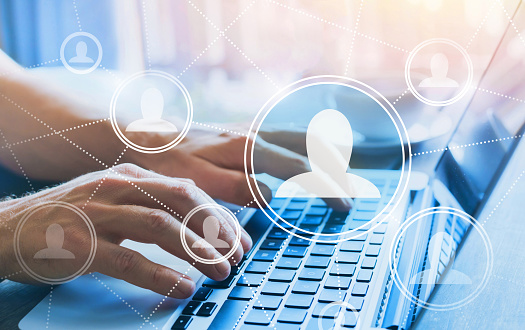 Before you start operating as a social media marketing agency, you will need a business plan or strategy and a social media strategic plan.
You can't expand something you don't measure. Goals, measurable Targets, and an action plan are all necessary for a new business to grow.
7. Name and register your social media management company.
Next, you'll need to spend some time deciding on a name for your business and then registering it.
Take some time to look into the name you like. You'll need to double-check that it's not already taken and that the domain name you choose for your prospective website is accessible.
Obtain that domain name once you've decided what you want and it's accessible.
Setting up a company bank account and ensuring that you bill a client and receive payment go hand in hand with business registration.
8. Create a website and social media accounts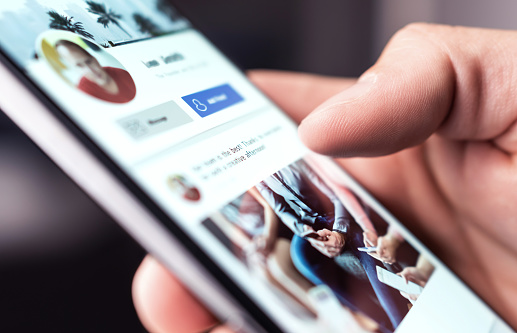 Put up your social media profiles and pages, online networks, and your website after you have a name and are in business.
You can also attach a portfolio to your website once you have the expertise or have previously worked in the social media industry.
Identify the social media services you provide on your website, including links to your social media pages, and commence posting content to your site.
9. Connect with other social media managers.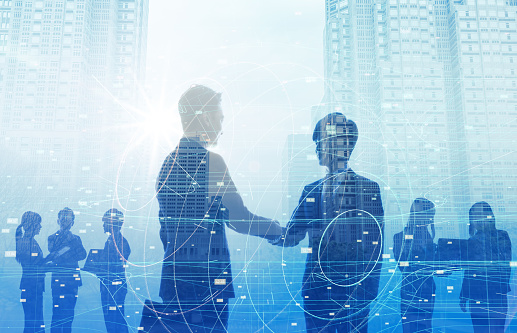 It's time to tell everyone what you intend to do.
Begin by informing your present connections through social media posts that you've begun a career as a social media manager. Then, when you ask for referrals, make sure you provide value in your posts on Instagram, Facebook, Instagram, and other social media channels.
In addition, contact fellow social media managers, experts, and professionals and consider using your digital marketing expertise to gain new clients by running Paid ads.
10. Take Action Daily to Find New Clients and Expand Your Business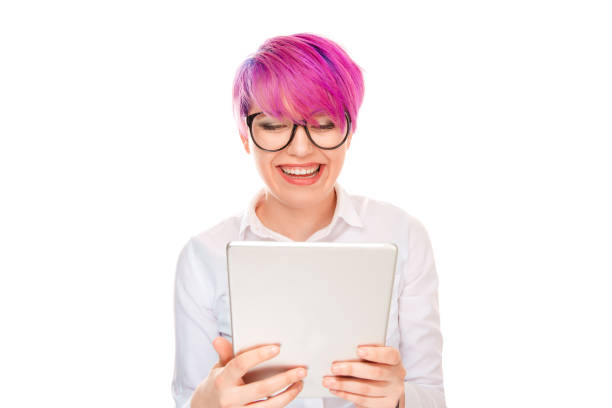 Prospecting is the final stage towards beginning your social media management business. Take steps to grow, provide, reach out, improve and learn every day.
Make new friends and get new experiences. After all, it's free to comment, like, and share on social media. Make use of this to form new connections. Make an effort, to be honest, interested, and open!
Requesting assistance will start a conversation. Relationships are formed through conversation. Trust is built on relationships, and new chances arise due to trust!
Is Social Media Management a good business fit for you?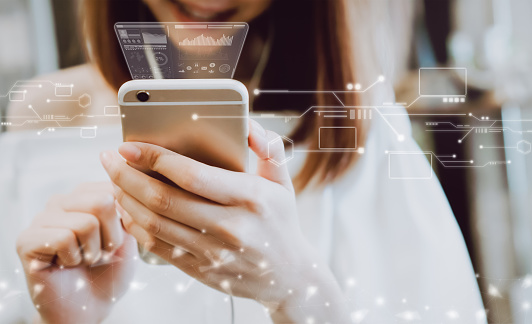 Ultimately, whether you're fresh out of uni or a stay-at-home parent searching for a new profession, social media management is an excellent internet job.
It's a career that's always growing and changing. You might even enjoy it if you enjoy learning and have a knack for graphic design. If you're a contract worker, this is a good job to have, but you'll also want to have the ability to start your own business if you want to.
If you decide to niche your social media management business down and be specific with your service, you can consider learning;
How to start a social media marketing agency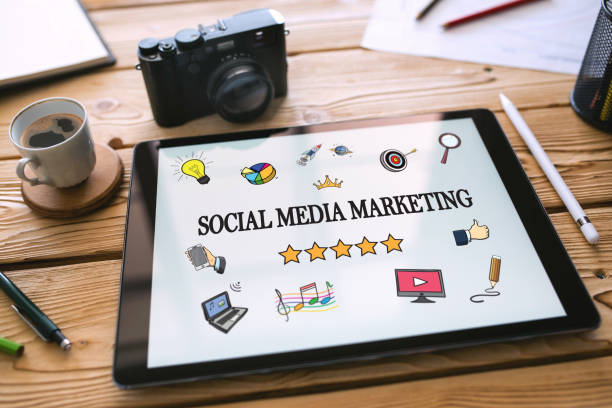 Did you know that the average adult in the United States spends 38 minutes each day on Facebook, while 16 to 24-year-olds spend at least 3 hours per day on the platform? It's alarming how accustomed we have become to monitoring our feeds and messengers throughout the day, regardless of what we are doing – study, work, rest, etc.
Marketers may gain greatly from social media because of its huge popularity and the millions of users who have become fascinated with its tools. Because not all businesses can enter that sector independently, they hire experts from social media agencies to assist them. Giving such services to businesses is a very lucrative niche.
What steps should you take to start your own social media marketing company? Below are some pointers that will assist you in recognizing the advantages of taking this step. It is now easier than ever to get started in social media marketing.
You're less likely to make any errors in this business and have a good start because there are many genuine and helpful recommendations from other social media marketing agencies.
The most important aspects of social media marketing
First and foremost, let's address the most crucial question. What are the requirements for working as a social media marketer? In general, social media marketing entails a wide range of tasks. Typically, social media marketers are involved in the following activities;
Creating marketing strategies that are tailored to the demands of clients
It's essential to determine which networks are the most popular with your clients and concentrate your efforts there. Furthermore, your social network should be relevant and valuable for your clients, taking into account the specifics of your specialty and their demands.
Creating business accounts on social media platforms
A business account is required for your brand. Encouraging news; Businesses may create free business accounts on Instagram and Facebook to showcase their products, engage with customers, and market their deals.
Copywriting
Engaging and unique texts bring life to your offers, so don't overlook the value of quality copywriting!
Sharing posts
Subscribing to your potential customers and other businesses' newsletters will increase your visibility and credibility.
Increasing the number of followers on several social media platforms and engaging the audience on social media platforms
A social media agency should understand that quality trumps quantity at this stage. Furthermore, contests, quizzes, voting, and group discussions keep your account active.
Using paid Ads
While most social media networks offer free business accounts, sponsored ads will get your account in front of more people. This is because contextual advertising reigns supreme on social media.
Analyzing marketing data and keeping track of results
Without a doubt, online marketers must evaluate and interpret the progress made to identify flaws and enhance current techniques.
Navigating the world of social media marketing, businesses should get ready for tiresome efforts. Because all the major Platforms are likely to be filled with competitors, they look for a simpler way to launch. This is the time for the agencies to take the stage.
Now let's talk about some tips for running a social media marketing business to assist you in finding your foothold.
Guidelines to starting an online marketing agency
1. Make sure you're up to date on the latest trends.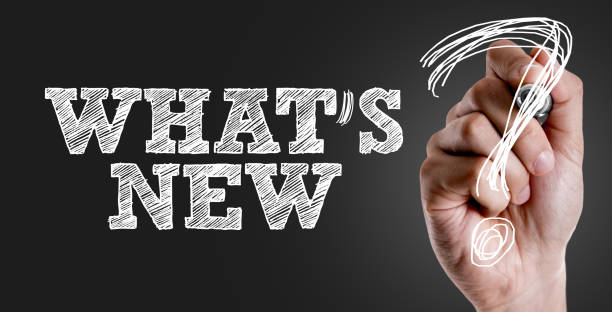 You will need an understanding of ever-evolving social media intricacies and algorithms to start a social media management company. The following trends are projected for 2022;
SEO
Keywords should be included in Instagram and Facebook promotional posts; they help social media sites understand the concepts of your captions.
Relevant keywords sort content on social networking sites, and as a result, it appears in search results in response to specific user requests. Add relevant hashtags to your name, bio, and posts to have your account appear in the proper categories.
Short videos
While social media sites offer various entertaining and involving marketing tools, reels, short videos, and stories are at the pinnacle.
People networking with people
Characterization of brands has been an evident trend in recent years. Your agency will undoubtedly attract more clients if you personify yourself, present your faces, and define your values.
An agency needs to keep up with current market trends. You'll shape your offers better and understand what your customers want. The three trends mentioned above will undoubtedly intensify in the following year.
2. Pick a niche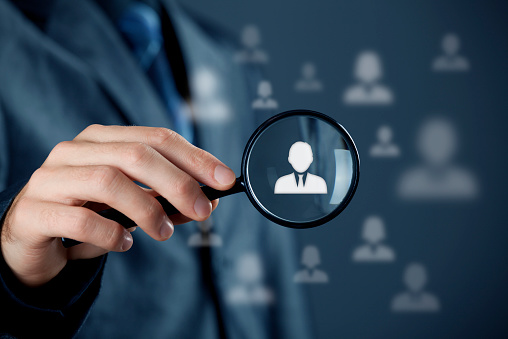 When settling on social media marketing, you're entering a very competitive business; therefore, it's essential to determine which sectors you can influence. As a result, you can establish a reputation as a marketing agency that focuses on a specific industry.
This entails being a specialist agency that focuses on a specific area, such as fashion, education, or nutrition. Starting as a concentrated specialist in one area is the greatest advice for a local business.
On the other hand, your agency could be a source of marketing assistance for specific businesses or the general public. Adding more areas to your portfolio and broadening your horizons is a good idea, but it's something you should do as your business grows. It Is essential to deal with niches in which you specialize to present the best offerings and achieve the best outcomes.
On the other hand, if you haven't opted for a niche yet and are having trouble attracting clients, you could want to attempt a few different things simultaneously. This is a great place to try new ideas and locate the ideal segment.
3. Make an online portfolio.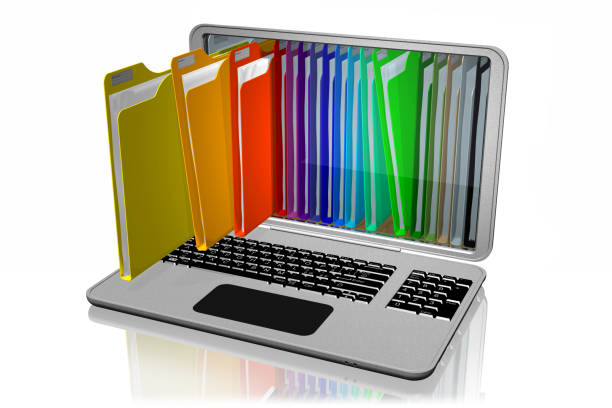 Highlight what you've already accomplished to connect with potential clients and portray yourself in a favorable light. Success stories, reviews, and client feedback are in high demand. Numbers from your social media marketing agency's accomplishments can be especially useful.
Make it clear to your potential customer that they will be able to spend less time on social media by employing your social media marketing agency. As a result, they could make better use of that time.
Present specific problems and demonstrate how you would solve them.
Feature client reviews and comments on your website. Remember to include images of your clients, or you may include video testimonials, which serve as excellent social proof.
Publish several service packages for different plans and needs to show the least and utmost of what you can achieve.
Don't forget to include the costs.
To cut a long tale short, you'll need to create a website that includes all the above details and learn how to offer your services.
4. Create a strong value Proposition
A value proposition is anything that distinguishes your business and encourages potential customers to use your services. As we discussed in the previous paragraph, you must demonstrate and explain why you are the best candidate for your prospects. In a nutshell, this is a simple thesis that responds to the questions posed;
How can your services help clients with their problems?
What tangible advantages do you have to offer?
What distinguishes you from your competitors?
The last inquiry is the most tricky. There are a lot of social media marketing agencies online, and your potential buyers will most likely do some research before deciding on one. Give specific justifications that cannot be refuted.
Tell them, for example, that you assist enterprises in discovering their unique style, flourishing, or using social media to boost sales. Then, to avoid sounding abstract, show how you accomplish it specifically and present specific social media management tools you employ.
5. Decide on the payment choices and bundles you will provide.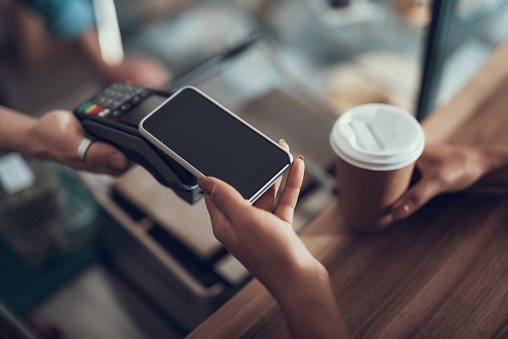 One of the first things a prospective customer would inquire about is the price of your services. The following are the most prevalent payment methods used by agencies:
Monthly services: Customers pay for your offerings monthly
Hourly or daily services: This option is intended for services with no set closing date, such as mentorship, training, or ongoing collaboration. They are normally paid at the time of ordering.
 Payment per project: One-time support, including audits, consultancies, and training, are common examples of such services. In most cases, these schemes involve upfront payments, 50/50 fees, or payment upon completion.
Include information on the tools you offer, the amount of content you supply, and any promotions or add-on services you offer. It's essential to offer packages for various scenarios and pricing ranges. Also, make sure you're clear on any additional taxes, VAT, fees, or currencies you're willing to take.
6. Make use of optimization tools.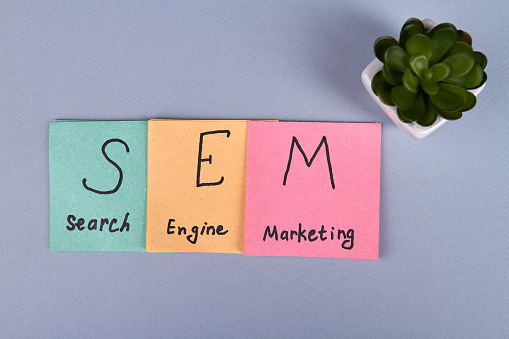 When you start a social media marketing business, you'll soon realize that you're spending far too much time collaborating with your colleagues and clients.
When you add up all of the clients you have on various social media profiles, you'll find that you have roughly 20 to handle. Simultaneously, you might need to get the client's approval before posting each post.
That does not appear to be a straightforward task. When dealing with a couple of different clients, the trailing process will drive you crazy.
Each of your clients should have their workplace. So add your colleagues and customers to the workplace. You'll be able to have them approve what you've produced in real-time or give comments if something needs to be modified.
Don't bother with spreadsheets; they're useless when you're managing 20 social media networks. That's all there is to it.
7. Examine the outcomes of your campaign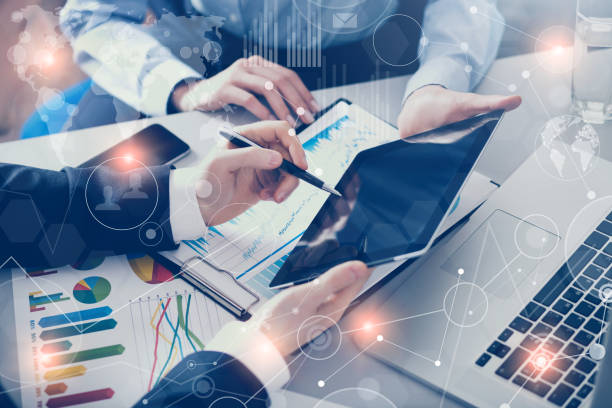 A social media manager should be focused on achieving their business goals. So why are you in this field if you aren't getting any public exposure?
There are tools like post analytics that can help you see how far your post has gone, how many clicks it has had, how many comments it has gotten, and how efficient it is. With tools, conducting a social media marketing study becomes a lot easier.
You will have a complete view of your successes and failures if you have clear reports on the effectiveness of your campaigns. This information is a quick path to improvement, so make use of it to help your social media marketing enterprise.
Pros and cons of starting a social media marketing agency
Now let's look at the advantages and disadvantages of operating a social media marketing agency. Here as thus;
Pros
You are always learning.
This business is for you and your crew if you appreciate remaining "in the know." You'll have to constantly experiment with new strategies, tactics, and tools as you run your agency. This field is continually evolving, and keeping up with it is essential to staying on track.
It gets easy to market your own brand.
You deal with various difficulties and cases when you service consumers and help them build their businesses. As a result, you get a wealth of knowledge and experience, both of which are invaluable. Furthermore, they enable you to enhance your brand.
You can deal with customers worldwide.
You can locate clients digitally without targeting a specific country if you use digital marketing. Globally, the trends and concepts of social media advertising are nearly identical. In addition, there are no restrictions to your business if your clientele speaks English.
Cons
People believe you're a wizard.
People assume you know it all and can do marvels if you collaborate with someone who isn't familiar with social media marketing. Know how to manage your clients' expectations, and don't be hesitant to tell them when a task will take longer or cost more money.
You will spend a lot of time on your computer.
Be prepared to devote at least 10 hours every day, if not more, to your marketing agency. Remember to get some rest and "power up your batteries."
Some campaigns must be relaunched.
It's not fun to do the same thing over and over again. However, if you act on an ad and discover that it fails to meet the stated KPI, you might have to start afresh.
To find the issue, you'll have to dig through the program's links, audience reaching, landing page layout, texts, and other components. Keep calm and observant whenever you need to redo or amend something to prevent making a new error.
Verdict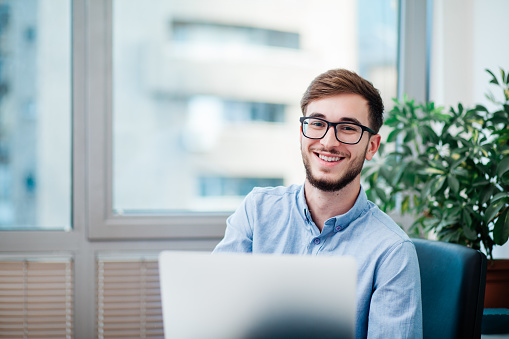 Starting a social media agency is a massive leap forward, and getting it off the ground can be challenging. Make an effort to follow the procedures mentioned to choose which way to pursue and prevent typical mistakes.
For more information on how to start a business Entrepreneurship Group has a number of informative article to help guide you through your entrepreneur journey!
Here are some helpful articles by Entrepreneurship Group to get your business off the ground:
1.Business Structure:
What is Entrepreneurship? 2022
Entrepreneurship: How to start a business in 2022
11 different areas within a business
How To Learn About Business 2022
Blueprint For Success Business 2022
2.Business Planning:
How To Write A Business Plan 2022
How To Evaluate A Marketing Plan 2022
How To Create A Professional Online Presence (2022)
How To create a business profile 2022
3.Business set up:
How to decide on a business name? 2022
Low cost Business Name registrations 2022
Best Domain Name Providers 2022
8 Best Accounting Software Programs For Small Businesses 2022
11 Best Project Management Software Programs for Businesses 2022
9 best Staff Management Software Programs for Businesses 2022
27 Best Web Hosting Services for January 2022 (Providers Ranked)
7 Best Landing Page Builders 2022
4.Business managing:
How To Increase Revenue From Existing Customers 2022
How To Manage A Creative Team (2022)
9 Best email marketing software tools 2022
4.Entrepreneur Health and well being:
Simple Healthy Diet Guide For Business Owners 2022
Exercise Guide For Business Owners & Entrepreneurs 2022
How to Meditation guide for business owners 2022
20 best supplements for memory improvement 2022
Founder of Entrepreneurship Group, Lachie Hiriart