February 9, 2022

Lachie Hiriart

0
How To Start A Tour Guide Business 2022
Last Updated on February 9th, 2022 by Lachie Hiriart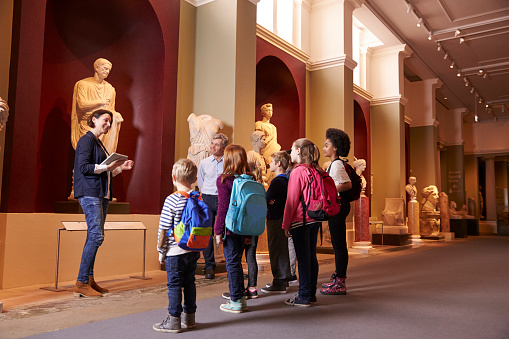 Major cities, world-famous cities, and urban centers with rich historical roots are the most common destinations for tour guides. Depending on the distance to be reached during the tour, guests might be escorted by vehicle or foot.
It takes a lot of effort to start a tour company. Before you can succeed in this business, there are a lot of variables that must come together. It can be not easy to know how to begin with so many resources available. This post can serve as a guide as you progress through the stages leading up to and following your first tour. It will assist you in concentrating on the tasks that will have the greatest impact. Owning and managing a tour company may be a satisfying and rewarding experience. But it will take a lot of effort, dedication, and desire.
Find out how to begin your own tour company (some refer to it as a tour operator or guide business) and if it's the best fit for you.
10 steps on how to start a tour company
Make a tour business plan.
Create a legal entity for your tour company
Tour company tax registration
Create a Business Credit Card and Bank Account
Create an accounting system for your tour company.
Obtain the Licenses and Permits Required for Your Tour Company
Obtain tour business insurance
Create a brand for your tour guide business.
Make a website for your tour company.
Get your business phone system up and running.
You've discovered the ideal entrepreneurship opportunity and are now ready to take the next step. There's more to setting up a business than merely filing paperwork with the government. This easy-to-follow guide will help you get started as a tour guide. These processes will ensure that your new business is well-thought-out, legally compliant, and properly incorporated.
1. Make a tour business plan.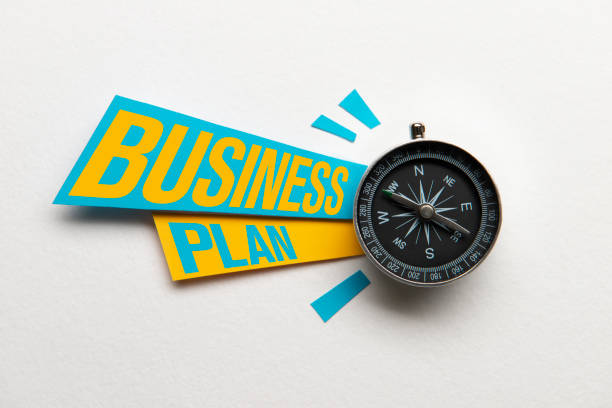 As an entrepreneur, you must have a well-thought-out strategy. It will assist you in mapping out the details of your tour business and uncovering some unknowns. The following are a few significant variables to consider;
What are the initial and ongoing expenses?
How much can you charge customers?
What is the demographic of your target market?
What will you name your business?
Below are details of the highlighted points, including other important factors;
What are the initial and ongoing expenses?
Expenses will be modest until you invest in a workstation. Payroll will take up the majority of your budget, and it may vary depending on how many guides you hire. Fuel costs and vehicle servicing should be factored in if you transport guests.
How much can you charge customers?
Only if your tours provide a one-of-a-kind experience that no one else can, pricing is essential to your organization's success. Keep pricing competitive with identical tours offered by tour companies in your area. Many factors influence pricing, including the type of trip (driving or walking), the destinations and entrance fees, and the number of individuals in each party (inquire what competitors charge for similar tours).
Half-day tours cost around $125, while full-day tours cost around $200, not including the entrance fee to any attractions you'll see. Associate yourself with managers at each attraction to guarantee that admission is affordable and maximizes earnings.
What is the demographic of your target market?
While you may receive local clients often, most of your traffic will stem from students on educational excursions or tourists visiting your area.
What will you name your business?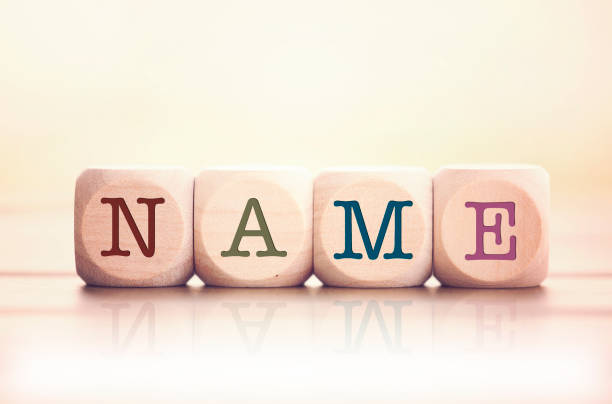 Choosing the appropriate name is essential and complex. If you run a sole proprietorship, you should consider using a different business name than your own.
While registering a business name, we suggest the following research;
The business records of your state
State and federal trademark records
Social media Platforms
The availability of a web domain
How can you increase the profitability of your tour business?
To increase profits, try applying some of the following strategies;
Consider breaking into a full-service business if you reside in a location with many sightseeing opportunities. Travel arrangements, hotel accommodations, sightseeing plans, meals, and information for relaxation are all included in tour packages.
Provide two or more of your local tours.
Look into everything your neighborhood has to offer. This will aid in creating imaginative, one-of-a-kind tours that will leave your customers with a lasting impression.
What is the revenue model for a tour business?
Each tour offered by a tour guide earns money for the company. Typically, guests are invoiced at a group rate or individually. The cost of each tour is also determined by its length.
How much does it cost to start a tour company?
Contrary to popular opinion, your tour guide business will require a relatively minimal initial investment. As revenue grows, many business owners move their operations out of their homes and into a kiosk or tiny storefront in the city's center. Those who go this route report start-up costs of less than $2,000 in the first year.
You'll need to account for the following items in your budget;
Computer
Software for scheduling
Website
Promotional materials; pamphlets, and business cards
Insurance
An automobile should be included in your budget to offer trips that transport clients from one location to another. Trolleys, vans, scooters, and bicycles are all viable options.
2. Create a legal entity for your tour business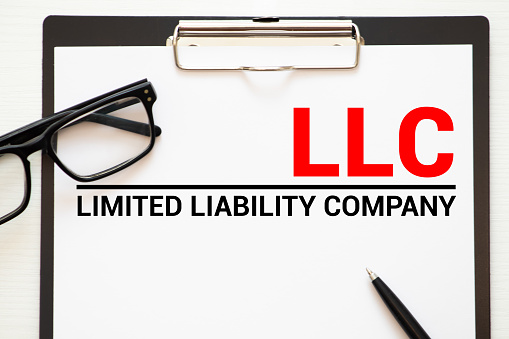 The sole proprietorship, limited liability company (LLC), partnership, and corporation are the most popular business structures.
If your tour company is sued, forming a legal business entity such as a corporation or an LLC prevents you from being deemed personally accountable.
You have the option of forming an LLC yourself and paying only the minimal state LLC fees, or you may employ one of the Leading LLC Services for a nominal price.
3. Tour company tax registration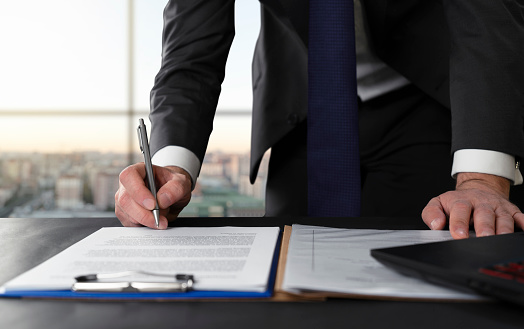 Before starting the business, you'll need to register for some federal and state taxes.
Small business taxes
Based on which business structure you pick, you may have different taxation options for your company. Some LLCs, for example, may gain from S corporation (S corp) taxation.
There may be state-specific taxes adept to your business.
4. Create a business credit card and business bank account
Personal asset protection requires the use of distinct company banking and credit accounts.
When you mix your business and personal accounts, your assets, such as your car, home, and other possessions, are at risk if your company is sued.
Additionally, learning how to improve business credit may assist you in getting credit cards and other funding in your business's name (rather than your own), lower interest rates, and increasing credit lines, among other benefits.
Open a bank account for your business.
This keeps your assets separate from your business assets, which is vital for personal asset protection.
It also simplifies tax filing and accounting.
Get a credit card for your business.
By putting all of your company expenses in a place, you can better distinguish business and personal expenses.
It also establishes your business's credit history, which can help you raise funds and attract investment in the future.
5. Create an accounting system for your tour business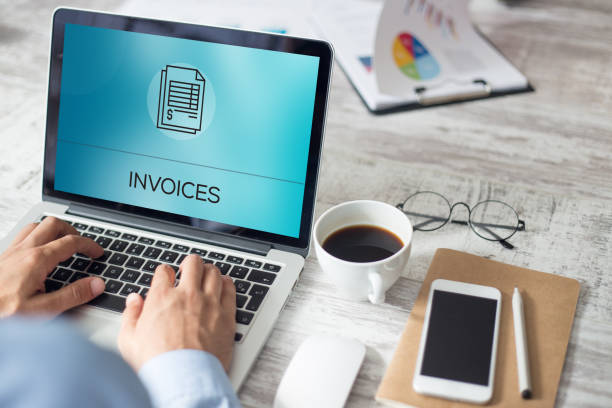 Evaluating your business's financial performance requires keeping track of your considerable expenses and income streams. Maintaining precise and detailed records also makes annual tax filing much easier.
6. Obtain the Licenses and Permits Required for Your Tour Company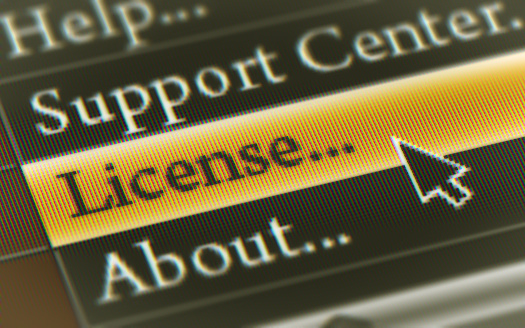 The first thing you must do is find out what your local tour body expects of you. This will differ by country and even state.
You'll need to perform extensive research on the laws that apply to the travel business in your area. If you contact a hosting company, they will guide you on what you need to do.
Inability to get required licenses and permits can result in significant fines or possibly the closure of your business.
Requirements for Local and State Business Licensing
Operating a tour guide business may necessitate the acquisition of some state licenses and permits. Visit the SBA's reference to state permits and licenses to know more about your state's regulatory requirements.
There may also be some local licensing or regulatory requirements. To learn more about local permissions and licenses;
Consult the clerk's office in your county, town, or city
Contact one of the local associations mentioned in the US Small Business Associations database of local business resources for assistance.
7. Obtain tour business insurance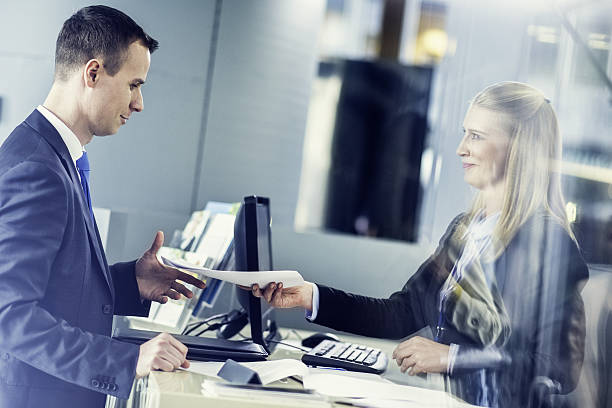 Like permits and licenses, insurance is required for your business to function legally and safely. In the case of a big loss, business insurance protects your business's financial well-being.
There are a variety of insurance policies designed for various sorts of businesses with multiple risks. If you're not sure what kinds of dangers your company might face, start with General Liability Insurance. It is the most common form of coverage required by small businesses, so it's a good place to start.
Workers' Compensation Insurance is another important insurance product that many businesses require. If your company employs people, your state will likely necessitate you to carry Workers' Compensation Insurance.
8. Create a brand for your tour guide business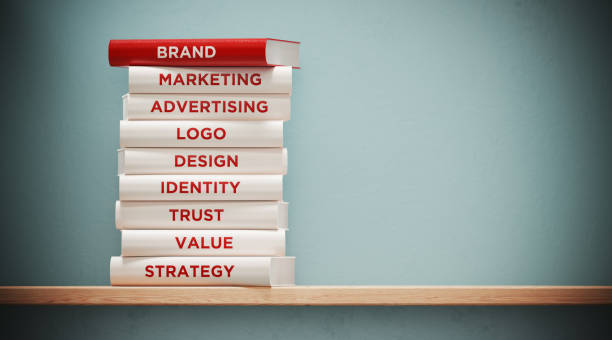 Your company's brand is what it represents and how the general public perceives it. A strong brand will set your company out from the competition.
How to market or promote a tour company
Your company's marketing approach should be adapted to each target audience. Collaborate with travel agents across the country to demonstrate your services, emphasizing how your company distinguishes itself from the competition.
Invest in Online advertisements via banner ads and search engines on famous social media platforms and websites to reach travelers worldwide. Consider buying ad space in restaurants, airports, bus stations, hotels, transportation companies, and other tourist destinations.
Engagement in tourist forums and travel blogs, as well as entries in various directories, will help your tour operator business earn exposure. The World Federation of Tour Guide Associations, the American Tour Guide Associations, and the National Federation of Tourist Guide Associations hold conferences where members can network and learn about the travel industry.
How to achieve customer retention
It is unusual in the tourism industry for past customers to return. It's essential to realize that each client will tell others about their experience. Because viral marketing (word of mouth) is your most potent marketing weapon, make sure each tourist has a fun, educational, and safe experience.
9. Make a website for your tour company.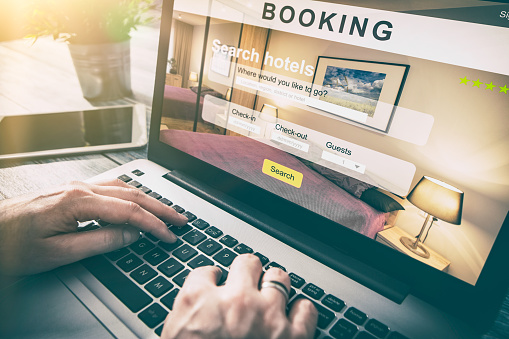 After establishing your logo and building your brand, the next step is to create a website for your company. Tour operators who desire to be profitable need to have a website.
While developing a website is an important step, some people may believe it is out of their grasp due to a lack of website-building skills. While this may have been a valid concern a couple of years back, web technology has advanced significantly in recent years, making the life of small business owners much easier.
The following are the key factors why you should not put off developing your website;
Every noteworthy business has a website. Once it comes to bringing your business online, it doesn't matter what size or industry you belong to; having a professional website is essential.
Social media accounts, such as a LinkedIn business profile or Facebook page, are not substitutes for having your business website.
Website builders, such as Shopify, WordPress, weekly, Wix, Squarespace, and the GoDaddy Website Builder, have simplified developing a basic website. To build a professional website these days, you don't need to recruit a web developer or designer.
10. Get your business phone system up and running.
Having a business phone is the most effective way to keep your professional and personal lives distinct and private. That isn't the only advantage; it also aids in your company's automation, provides respectability to your company, and enables potential customers to locate and contact you.
Entrepreneurs who wish to establish a business phone system can take advantage of various services, evaluate, and pick the most suitable offer.
Is This a Good Business For You?
A travel guide business is perfect for the self-motivator who desires knowledge and appreciates expressing what they've learned with others.
What does a normal day at a tour business entail?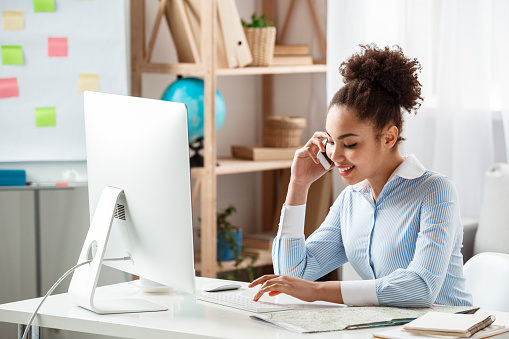 In addition to the regular administrative responsibilities that come with operating a company, your daily duties will include;
Tour scheduling
Regularly servicing automobiles if you show clients around.
Taking calls and emails from current clients and prospective target audience
Developing ties with others in your community who share your interests
Catching up with any members of the team that may have questions
Communicating with clients, giving them sightseeing tours, and responding to their inquiries
Planning all your ideas.
Keeping a visible presence in the marketplace
Working on your marketing plan and strategy
As your company grows, you'll want to expand the business. Customers should be able to communicate with tour guides frequently, give advice, and react to any proposals they may have. For long-term success, you'll need to keep evolving your business, coming up with a new tour design from time to time, and techniques to engage clients regularly.
What are some of the qualities and skills that will assist you in creating a successful tour business?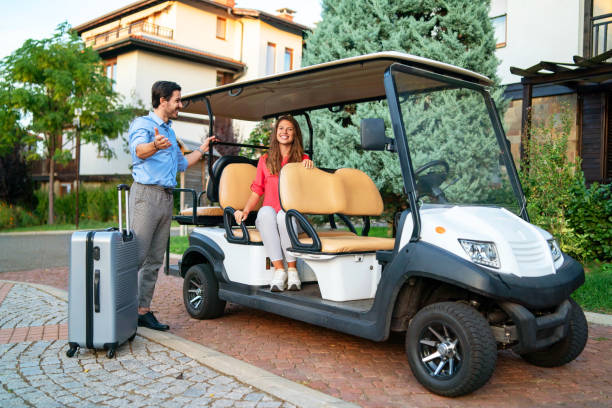 While there are no formal qualifications required to begin this business, it does demand a high level of competence to succeed. Whether you're guiding, scheduling, or promoting, you'll spend a huge amount of time with people. As a result, interacting and building relationships with others is essential. Because you'll be guiding people from many facets of society on your tours, it's vital that you make them feel at ease and welcome.
The culture and attractions of your city are what bind you to your clients. Those who are most successful are enthusiastic about their city and want to learn further about it to share what they have learned with others. They have an uncanny ability to unearth and convey interesting and unknown facts, and they have a means of making even the most mundane topics seem fascinating. Maintaining a certain level of consciousness on developing trends is also necessary to stay relevant.
When working with a significant number of people, such as tour guides do, emergencies will occur. You must be able to manage such circumstances easily while sustaining a professional demeanor at all times.
What is a tour company's potential for growth?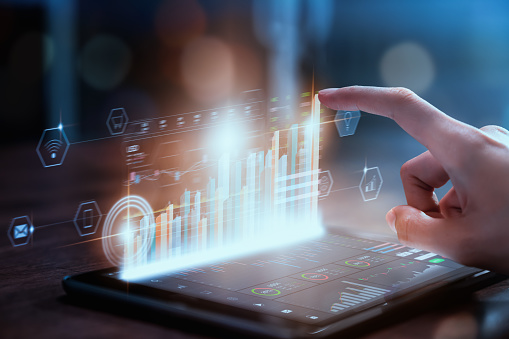 Tour guides are projected to be one of the fastest developing businesses, with a growth rate of 21.2 percent. The tourist attractions in your vicinity, and your ability to strategically optimize the number of attractions you can cover in a few tours, will determine the success of your business.
Verdict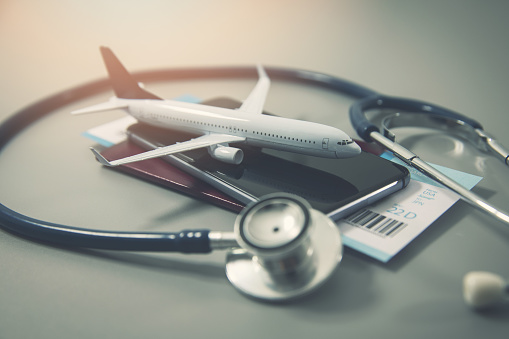 It's impossible to include all you need to know in a single article. It could be the theme of a book or a series of novels.
However, we hope that this post serves as both a guide and an encouragement for you to take action and establish your own tour company.
For more information on how to start a business Entrepreneurship Group has a number of informative article to help guide you through your entrepreneur journey!
Here are some helpful articles by Entrepreneurship Group to get your business off the ground:
1.Business Structure:
What is Entrepreneurship? 2022
Entrepreneurship: How to start a business in 2022
11 different areas within a business
How To Learn About Business 2022
Blueprint For Success Business 2022
2.Business Planning:
How To Write A Business Plan 2022
How To Evaluate A Marketing Plan 2022
How To Create A Professional Online Presence (2022)
How To create a business profile 2022
3.Business set up:
How to decide on a business name? 2022
Low cost Business Name registrations 2022
Best Domain Name Providers 2022
8 Best Accounting Software Programs For Small Businesses 2022
11 Best Project Management Software Programs for Businesses 2022
9 best Staff Management Software Programs for Businesses 2022
27 Best Web Hosting Services for January 2022 (Providers Ranked)
7 Best Landing Page Builders 2022
4.Business managing:
How To Increase Revenue From Existing Customers 2022
How To Manage A Creative Team (2022)
9 Best email marketing software tools 2022
4.Entrepreneur Health and well being:
Simple Healthy Diet Guide For Business Owners 2022
Exercise Guide For Business Owners & Entrepreneurs 2022
How to Meditation guide for business owners 2022
20 best supplements for memory improvement 2022
Founder of Entrepreneurship Group, Lachie Hiriart