February 9, 2022

Lachie Hiriart

0
How To Start A Virtual Assistant Business 2022
Last Updated on February 9th, 2022 by Lachie Hiriart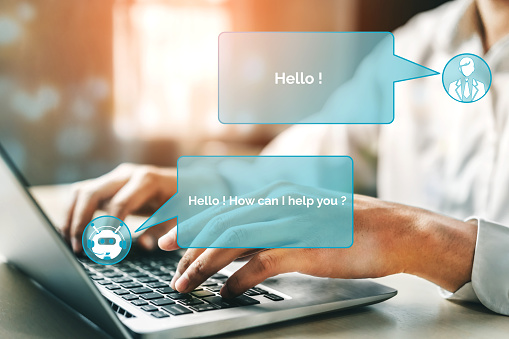 A virtual assistant is a contractor engaged in helping a small business with administrative tasks.
If you're well-organized, enjoy assisting people, and want to work from home, you might want to consider becoming a virtual assistant. Many start-ups and small businesses may find it to be an ideal solution. You have the flexibility to work from wherever you want, and the businesses with whom you collaborate receive the assistance they require when they require it.
This tutorial will explore all you need to know about starting a virtual assistant business or learning more about this flexible career path.
What is a virtual assistant?
A virtual assistant, often known as an administrative freelancer or a VA, is a freelancer engaged in helping small business owners with administrative tasks. The word "virtual" alludes to the notion that most virtual assistants operate from home rather than an office. It encourages them to work from any location — including another state or country — and handle as many clients as they choose.
Virtual assistant work is extremely adjustable, depending on your abilities, the services you want to provide, the hours you want to work, and the location from which you want to work. One of the many reasons that becoming a virtual assistant is a competitive profession is customizability.
The best thing about launching a virtual assistant business is that no prior expertise is required. To stand out in the area, you'll need a demonstrated track record of project management, good organization, communication, and more. Of course, many regular office workers use most of these qualities daily, so you won't need any particular coaching to start a VA business.
Virtual assistant services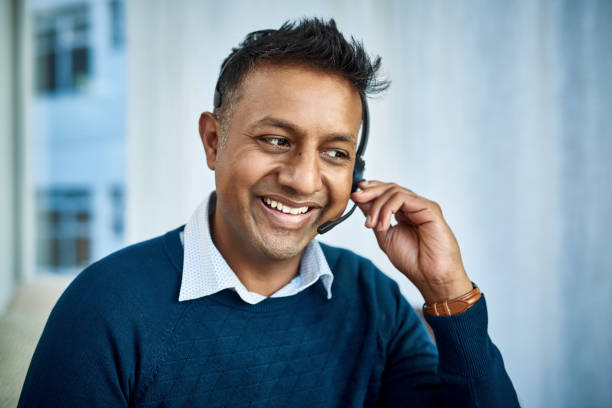 The wide range of services you can deliver or focus on is one of the numerous advantages of becoming a virtual assistant. Many virtual assistants start off doing basic administrative work and gradually build up.
While a virtual assistant could do it all, specializing in two to three skills or specialized business niches can make it easier to promote your services.
Business marketing
Some virtual assistants are experts in business marketing, such as;
SEO services
Social media management
Affiliate marketing management
Content creation and blog writing
Facebook Ads
Community management
Maintaining and updating editorial calendar
Video editing
Creating and sending email newsletters
Ghostwriting
Tracking sales
Disseminating press releases
Other branding services
General Administration
Many virtual assistants begin by providing administrative support. This could involve the following;
Calendar scheduling and management.
Customer service over phone or email.
Email management
Billing.
Invoicing, accounting, and bookkeeping.
Specialized services
As a virtual assistant, depending on your prior experiences and expertise, you may be able to offer specialized services such as;
Web development and maintenance
Data entry
Graphic design
Webinar
Proofreading
Research
Editing
Transcription
Steps on how to start a virtual assistant business
If these services and skills sound interesting to you, keep reading to learn how to establish your own virtual assistant business.
1. Choose a specialization or a set of services to provide
When you're starting a virtual assistant business, among the first things you'll need to do is figure out what services you'll provide. While a virtual assistant may do almost anything, you should focus on your abilities and prior expertise.
Virtual assistants typically begin by learning virtual office and business administration skills, including scheduling, emailing, website maintenance, and customer service.
Most VAs will also promote themselves in a field with prior experience. If you've previously engaged with construction businesses, for example, you can opt to target these organizations and their specialized needs as a method to differentiate yourself from the competitors.
2. Develop a business plan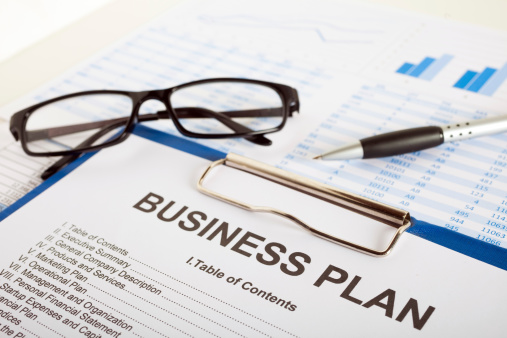 Writing a business plan is one of the most important phases in starting a business. Taking time to put this paperwork together will enable you to learn about the need for this line of business, who your main competitors are, and what services you'll provide. In addition, how much you'll charge, how much capital you'll need to get launched and when you can anticipate generating a profit, and more.
Consider it this way: a business plan is a contract you've made with yourself. So, at the very least, if you intend to seek a business partner or financing in the future, you'll have to present your business plan with them.
It's an avenue for you to express your business's ideas, goals, and even ambitions. However, it should be based on facts and research. Your business plan should serve as a tool for tracking your success as a business owner and holding yourself answerable to your business.
Your business plan would act as a blueprint for your business, keeping you on course during those vital early stages. But, of course, this isn't a one-time drill; as your objectives and goals change, you may and ought to revisit and revise your business plan.
3. Legalize the business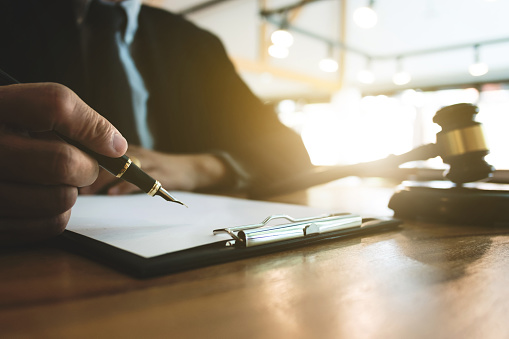 Depending on your city, county, and state, you may need a business permit to operate your virtual assistant business. Verify with all three to discover what you require or do not require. In addition, you'll almost certainly have to fill out a DBA (doing business as) form if you opt to name your business something other than your own name.
While you're finding out all of that, now is a great time to figure out how you want to organize your business. This phase should be decided with the advice of a CPA and lawyer because establishing the proper business structure will help with taxes, legality, and other issues.
4. Develop a marketing strategy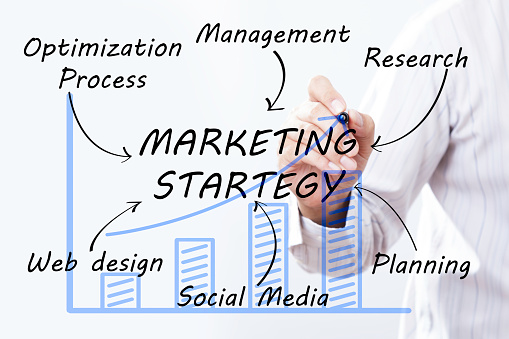 Are you using social media to attract new clients? Do you want an email list and a blog? How will you market your business to land clients?
These are the types of questions you should ask and respond to make pitching yourself and your services somewhat simpler.
5. Register and name your business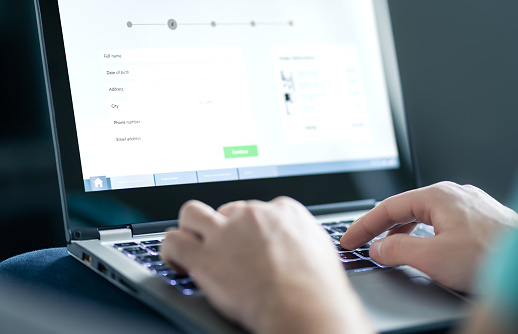 The next phase in launching your virtual assistant business is identifying a name for your business and a legal entity.
When establishing your business, you want to pick a name that is personal to you and accurately reflects your business and one that is easy to remember and pronounce. To make sure the name you choose isn't already used, go to your secretary of state's website and conduct a business name search.
You'll also want to identify the best business entity for you at this point. LLCs, sole proprietorships, and corporations are the most popular business entities. However, each line of business has advantages and disadvantages, and you should carefully weigh your alternatives because the business entity you get will affect your taxation, personal liability, and other factors.
At this point, we recommend working with a business attorney to ensure you're considering all of your alternatives and picking the correct one for your own VA business. Once you've made this selection, you can register your business in the state where it will be based. In addition to all necessary registrations, you must register for a credit card and a business bank account. Having a separate bank account helps you separate your assets from business assets.
6. Make contact with your network.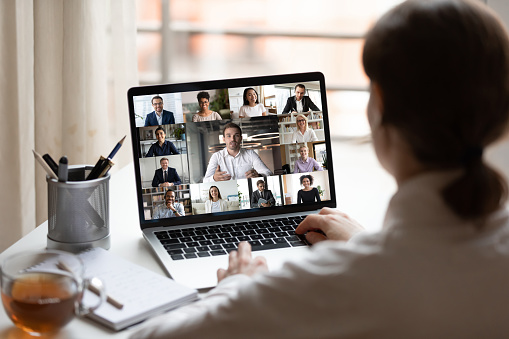 It's time to contact your existing network once you've worked out the steps as mentioned earlier. Even if they aren't in your virtual assistant specialty, they may require your assistance or know someone who is.
This is a fantastic approach to land your first few clients, and it doesn't need you to leave your comfort zone.
7. Promote your virtual assistant business
It's time to publicize your services if you can't identify a client through your network or if you want to expand. Post on social media channels, make a YouTube video, write a blog post – anything it takes to attract new clients. Promoting what you have to offer is an important part of running your own business.
Also, don't fail to include a "Hire Me" page or a gallery of your work so that people may contact you or schedule a call to hire you.
8. Keep your clients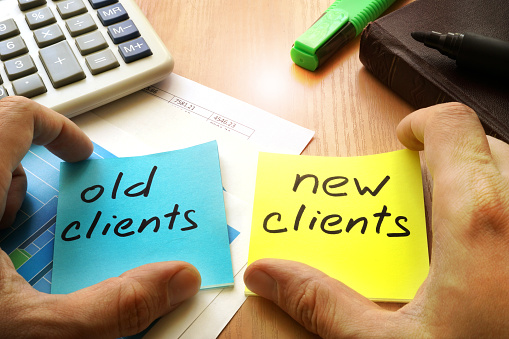 It's essential to keep making your customers satisfied even after you've landed your first clients or your business has begun to develop.
Finish your projects on schedule, engage with your clients, and go over and beyond for your clients. They'll be more inclined to cooperate with you and recommend you to others if you show that you value their companies and businesses.
9. Request testimonials and referrals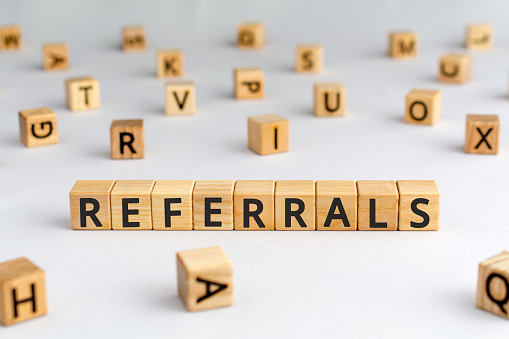 You can ask for testimonials and referrals in addition to keeping your clients. Don't be hesitant to use the work you've already completed for your current clients.
Inquire whether they'd be happy to leave a testimonial on your website or social media accounts and make a video of them appreciating you for the quality jobs you have helped execute. Also, if they're pleased with your work, ask them to recommend you to others in their network.
10. Invest in the right tools for the job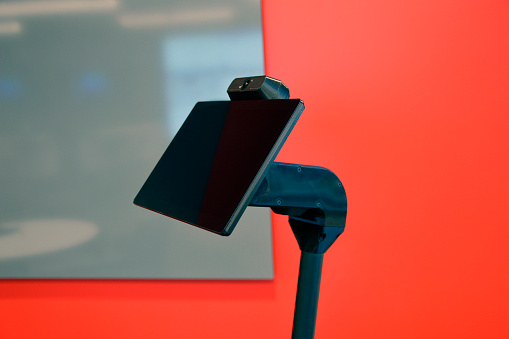 It's time to dive into the real operations of your business once you have a clear conceptual understanding of what your business will look like and a strategy for how you'll build it. Fortunately, starting and running a successful virtual assistant business requires very little resources.
To conduct the business as a virtual assistant, you need two things: a laptop with calling features and a reliable WiFi connection. However, in addition to this, you may want to think about using some more tools, such as;
Marketing materials
You will have to spend on marketing materials to alert people about your new business, except you already have multiple clients stacked up when you start it. These marketing methods don't have to be expensive to be effective, and they may make a big difference in your business performance. Here are a few to think about;
Social media: Having a social media presence is another approach to establishing credibility for your business. LinkedIn is the one that sounds right for a virtual assistant business. Set up a profile for your business and begin sharing industry news, joining discussions, and more to promote your business in front of possible new clients.
Business Cards: While a little more antique, business cards may be an excellent method to get the word out about your business. You never know when or how to find clients — or someone who knows a potential client- and having a business card prepared to distribute, whether at a social gathering or your coffee house, is essential.
Business website: Creating a professional-looking website is one of the quickest methods to demonstrate that your virtual assistant business is authentic. There are numerous free and low-cost website-building tools available. Ensure to include your qualifications, experience, and contact details.
Business management tools
Even though these tools aren't required to start your new virtual assistant business, they might be beneficial to have on hand as your business grows.
Accounting and invoicing: Invoicing and accounting software is another resource that may help you run your VA business more efficiently. This can help you keep track of your income and business expenses, bill clients, and track when you're paid.
Project management: Project management software like Asana, Trello, Evertone, and Basecamp can keep track of your many clients and the activities you need to accomplish for each of them so you can stay abreast of your own and your client's schedules.
Time tracking: Many virtual assistants charge an hourly as one of their payment options. A time tracking tool can help keep track of everything, so you know how much to charge each client if you're engaging with several clients and on numerous tasks.
11. Decide how much to charge for your services.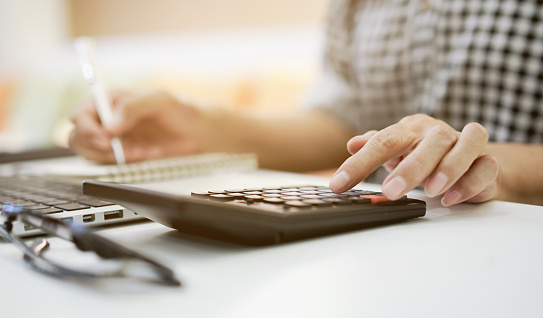 As a virtual assistant, you can price your time and services in various ways, but you should establish pricing before you take on clients so that you and your client both feel confident before signing a contract.
If you're unsure how to price your VA services, do some research to see what different virtual assistant businesses charge and adjust your costs accordingly. Here are some pricing options to consider;
Hourly rate
When you're just starting as a VA, the most direct approach to price your services is on an hourly basis. You decide how much you want to get paid per hour and then bill for it. This is where time-tracking tools may truly help.
Hourly Bundles
Another way to price your time is to offer hourly packages. For example, if your hourly rate is $200 per hour, you can offer a 10-hour package for a slight discount, say $1850. The benefit of offering an hourly package and a discount is that you get the total for those hours in advance.
Service Bundles
A service bundle is another method to package your time. This can be a more complex price structure for those just getting started in the virtual assistant business because you don't know how long a particular project will take. A monthly bookkeeping service for which you charge a set price of $1,200 is an example of a service bundle. In this situation, the length of time it takes you to finish this work has no bearing on your earnings.
Monthly Retainer
The monthly retainer is a common pricing option for VAs. A monthly retainer is a payment made in advance by the virtual assistant and the client. Regardless of how much effort you put in, you will be paid that amount every month. For example, for calendar scheduling, a VA can be paid a monthly fee of $1,500. This provides you with a steady stream of income while also guaranteeing that your client receives the services they require.
Flat fee
A virtual assistant is sometimes employed for a specific duty. You'll give the client a quote for a one-time, flat fee for this type of job. For $1,000, you may help them plan, set up, and run a webinar.
12. Create a contract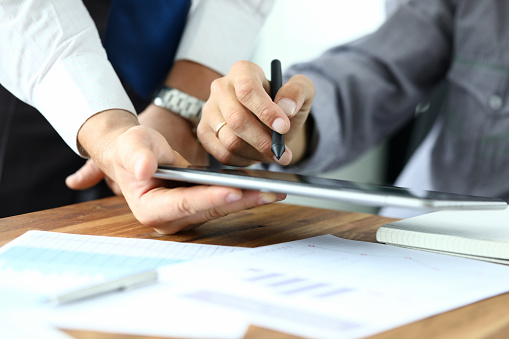 A contract is required before you commence work with a client. This contract is a legal agreement between you and your client. It specifies the area of work for which you've been employed, including the activities you'll execute and for how long; payment terms and your pricing system; your position as a contractor; and more.
Before you agree to deal with your client, you should give them time to examine this contract. Then, before you start working, make sure all sides have consented to it and signed it so you can be confident you'll be paid properly. There are several samples of virtual assistant contracts available online to get started. You'll also want to ensure that the client sends you the necessary tax forms and any ACH deposit documentation if you prefer that mode of payment.
Pros and Cons of starting a virtual assistant
Pros
There are lots of advantages and pros to starting a virtual assistant business. Here are a handful to mention;
1. You can get started for little or no cost.
Starting a virtual assistant business is inexpensive, and it can also be done for free. You don't need any special devices, a college degree, or a picture-perfect, big office to get started.
2. Virtual assistants are not required to have a specific degree.
Your virtual assistant business can concentrate on the qualities you already have. There are numerous virtual assistant services, and no two VAs provide the same services.
Administration, research, and general management are the simplest to break into. However, you can offer any expertise (VA services) you're already good at. You don't have to go back to school to work as a virtual assistant.
3. Virtual assistants have workable schedules.
You establish your own schedule as a virtual assistant for when you act on your activities. Whether full-time or part-time, you may work on your virtual assistant business whenever you choose.
4. A VA can work from locations of their choice.
You can work remotely, at a coffee shop, or on the go. However, when you run your own VA business, it doesn't mean where you work as long as you get the job done.
Keep in mind that the majority of your activities as a virtual assistant will require a stable internet connection.
5. Virtual assistants can set their service charges.
You decide your own charges according to how much you wish to charge for your job as a virtual assistant. You are free to charge anything you want as long as you've got clients ready to pay you.
You can also increase your rates at any anytime. There's no need to wait for a yearly performance evaluation to earn a raise.
6. Virtual assistants get paid to learn.
Clients may fund you to learn a skill that will benefit their business so that you can improve your expertise (sometimes for free). At times, you may decide to enroll in a course or purchase a product that will teach you a fresh skill to charge a higher rate for your services. As a virtual assistant, you're continuously learning, and you're occasionally paid to do so.
Cons
Many of the disadvantages stated here are overcomeable, but others will require some time and effort to adjust to. Here are a few disadvantages of working as a virtual assistant;
1. Finding Your First Client Could Be Difficult
If you don't have an internet network to reach out to, such as a community of bloggers with whom you've already been friends, landing your first client can be challenging. This is especially true if you're an introvert or dislike cold emailing (mailing your potential clients).
Fortunately, difficult does not imply impossible. It typically takes one client to get things started. Getting your second, third, and subsequent clients will be considerably easier once you've got your first.
2. Employee Benefits Aren't Available to Freelance VAs.
As a virtual assistant, you usually operate as a freelancer or independent contractor. Except if you serve for a VA agency, your situation can be different.
You don't get sick leave, health insurance, or paid leaves as a contractor because you're not an employee. You also don't get any other entitlements.
This means that when you charge for your services, you must factor in self-paid incentives.
3. Freelance VAs are responsible for their taxes.
There is no money deducted from your income for taxes because you don't have an employer and act on a contractual basis with your VA clients.
This implies that you must set aside funds and pay your taxes. If you've never planned for taxes on your own previously, this can be a disadvantage.
If necessary, you must also remember to put in your quarterly tax payments.
While some people wouldn't bother budgeting and paying their taxes, they despise the paperwork, organization, and accounting that comes with working for themselves.
It might be time-consuming to gather everything because you must maintain track of every income and expenditure for your business to claim all available deductions at tax time.
4. Working from home might be lonely.
Working remotely by yourself can be exhausting if you're an extrovert. You may enjoy getting out and meeting new people, but there will be times when you are confined to your desk for the entire day due to work.
Making time for Zoom calls with clients, business friends, and others will help you counteract this. In addition, outside of work, you can occasionally plan social activities with your family and friends.
Finding a mastermind group to belong to is another excellent strategy to counteract this. Mastermind groups are entrepreneurship groups with like-minded business owners on the same path with their enterprises. They can discuss company concepts, solicit feedback, and more.
Verdict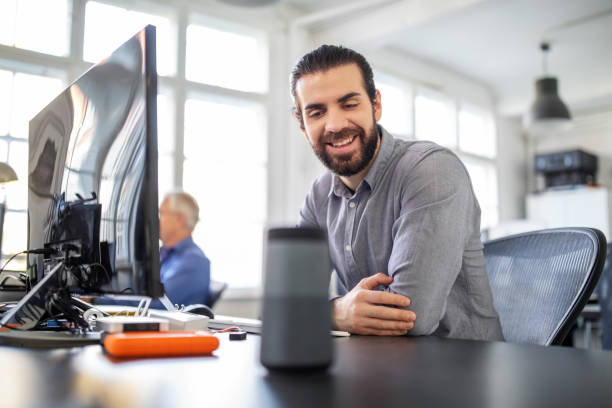 It's a fantastic moment to make headway as a virtual assistant. Running your own internet business as a VA, on the other hand, isn't something you can do in a day.
To attract clients and keep them fulfilled, you'll need a strong work ethic and a lot of planning. However, with the right strategy in place and the right tools in place, you'll have no issue getting your virtual assistant business started.
So that is it; the easy steps to starting a virtual assistant business. Of course, it will take some effort, but it does not have to be difficult.
For more information on how to start a business Entrepreneurship Group has a number of informative article to help guide you through your entrepreneur journey!
Here are some helpful articles by Entrepreneurship Group to get your business off the ground:
1.Business Structure:
What is Entrepreneurship? 2022
Entrepreneurship: How to start a business in 2022
11 different areas within a business
How To Learn About Business 2022
Blueprint For Success Business 2022
2.Business Planning:
How To Write A Business Plan 2022
How To Evaluate A Marketing Plan 2022
How To Create A Professional Online Presence (2022)
How To create a business profile 2022
3.Business set up:
How to decide on a business name? 2022
Low cost Business Name registrations 2022
Best Domain Name Providers 2022
8 Best Accounting Software Programs For Small Businesses 2022
11 Best Project Management Software Programs for Businesses 2022
9 best Staff Management Software Programs for Businesses 2022
27 Best Web Hosting Services for January 2022 (Providers Ranked)
7 Best Landing Page Builders 2022
4.Business managing:
How To Increase Revenue From Existing Customers 2022
How To Manage A Creative Team (2022)
9 Best email marketing software tools 2022
4.Entrepreneur Health and well being:
Simple Healthy Diet Guide For Business Owners 2022
Exercise Guide For Business Owners & Entrepreneurs 2022
How to Meditation guide for business owners 2022
20 best supplements for memory improvement 2022
Founder of Entrepreneurship Group, Lachie Hiriart