February 20, 2022

Lachie Hiriart

0
How to start a wine business 2022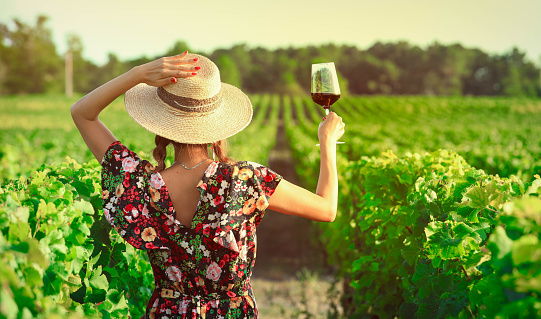 Wines are some of humankind's most treasured drinks. Who wouldn't want to sip a glass of fine wine while admiring the view over a picturesque vineyard?
What if you were the owner of that winery?
Running a winery business may be a charming and delightful experience. That does not, however, imply that it is uncomplicated. On the contrary, starting a winery is a very difficult field to blow into. It necessitates significant monetary and personal commitments and a willingness to work hard.
If you're ready to take on the task of starting a winery, this post will serve as a starting point for your exploration. It's designed to lead you through the stages you will need to follow when starting a winery and provide you with resources to help you develop the best financial plan you'll require.
How to start a winery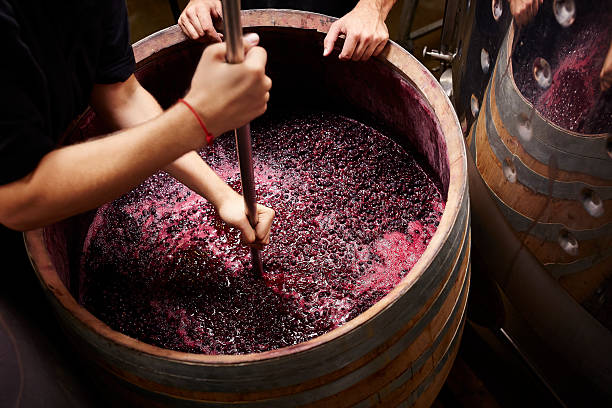 The phases for opening a winery are outlined here. Of course, you'll need to adapt each phase to your business. However, the following steps will get you going.
How to make your winery brand
Choice of grapes
Select a suitable location
The business plan for your winery
Permits and licensing for winery business
Winemaking equipment
Create your winery structure
Marketing
Raise funds for your winery
How to make your winery brand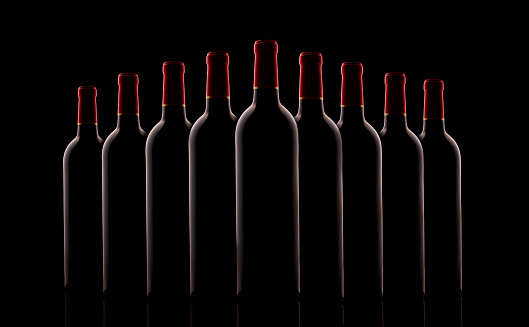 Before you do anything else, you must first establish goals for your winery.
When it comes to selling to consumers, branding is essential. For example, you may produce the best wine globally but be unknown to the populace, except you employ good branding to attract your target audience.
Evaluate the objective of starting a winery. What is the essence?
Furthermore, know what type of wine do you intend to make? Is there a feeling you can give customers with your wine that you can reveal on the bottle? What kind of wine-drinking sensation do you want your customers to have?
Once you've figured out the brand's objective, identity, and overall strategy, you can start structuring your branding. In addition, pick a name, color, logo, fonts, and so on.
Select carefully because you'll need your winery's brand to appear on all of your products. What will your brand seem like in your store and on promotional materials? Is it going to look well on t-shirts and totes? Will it look well on wine bottles and glasses, most specifically?
In this phase, you might choose to hire a branding or design firm. They can advise you on what designs will grab attention and assist you in bringing your concept to life.
While creating your brand in the wine industry, it's worth noting that there are several copyright and trademark laws to study. First, make sure your company's name, bottle design, logo, and other elements are all unique to your business and do not infringe on the rights of other wineries. The last thing a new vineyard wants is paying legal fees in addition to the costs of starting a business.
Choice of grapes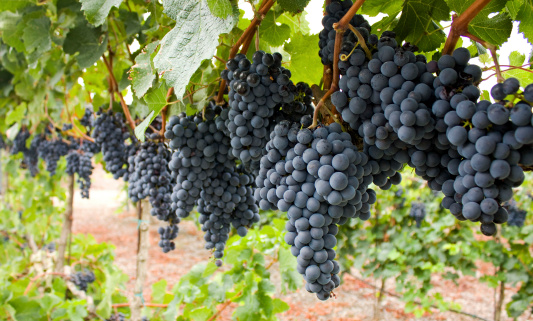 Ok, now that you've sortes the branding of your winery, you can now concentrate more on the masterpiece. Unless you want to learn how ridiculously difficult grapes may be, continue to the next section if you intend to get your grapes from a third party.
Examine your environment
When are the first and last freezes expected to occur? Grapes should be harvested before the second frost, and vines should be seeded after the last freeze. How many days can you get sunshine in your location? Temperatures should never reach their apex; cooler days and warmer nights are ideal.
Inspect your land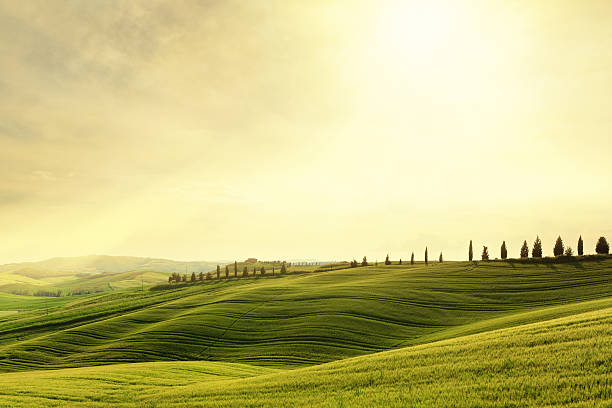 Vines like ideal weather and also enjoy slopes. Especially south-facing slopes because they receive direct sunshine. Do not even despair, and your meticulousness will eventually pay off.
Choose the appropriate soil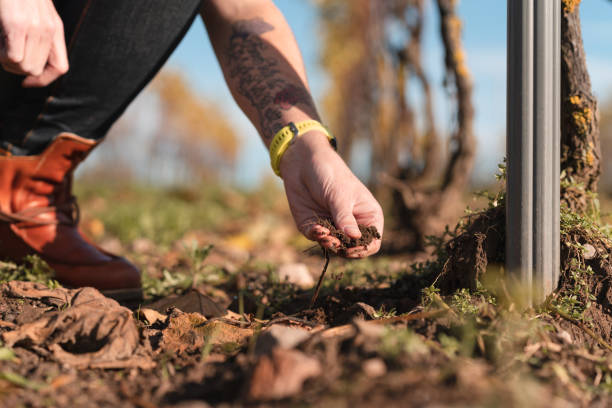 As you may think, vines demand soil that is more acidic and low in nutrients. As a result, they enjoy living on the edge of harm in any manner they can. Yet, ironically, most flourish in rocky, well-draining soils.
Decide on the number of vines you desire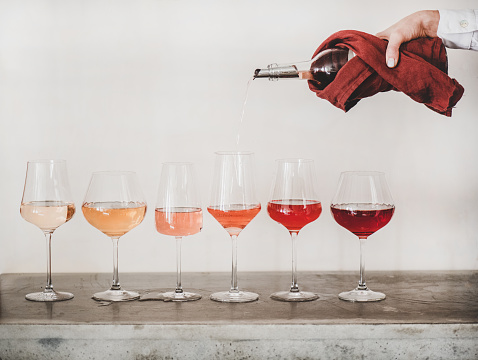 In general, vines ought to be sowed 4-6 feet apart, so they do not shadow one another. They, too, despite the shade. The distance between rows should be roughly 6 feet because a barrel of wine requires approximately 20 pounds of grapes. Each season, a nutritious vine should yield roughly 5 pounds of grapes.
Pick your varieties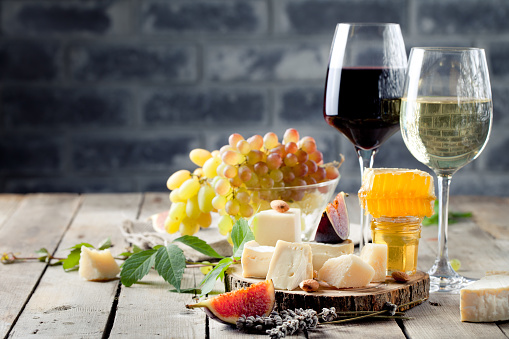 Italy alone is home to over 6,000 distinct vine varieties. Your choices are unlimited. Although a few will not be appropriate for your area, but many will. Pick vines that will flourish and provide you with a plentiful supply of excellent grapes.
Purchase your vines
Many companies provide one-year-old vines for sale. These are ready to plant instantly and should begin producing fruit in two years. But, first, examine the vines for any symptoms of stress, decay, fungus by researching different firms.
Also, be sure the vines are approved as one-year-old — some vendors will try to smuggle in older vines that were unsellable the previous year and may not thrive when transplanted.
Planting
Create holes roughly 1⁄2 a foot broad and less than 1⁄2 a foot far down. Set up a basic trellis structure to provide them with additional support. It doesn't have to be as elaborate as those in Napa; some simple wire would suffice.
To give an insight, these are the most common grape varieties utilized in notable red wines;
Malbec
Cabernet Sauvignon
Nebbiolo
Merlot
Sanji Evades
Pinot Noir
Cabernet Franc
If you're not interested in making red wine, these are the most common white wine grapes;
Pinot Blanc
Chardonnay
Pinot Grigio
Sauvignon Blanc
Semillon
Gewutstraminer
Riesling
Select a Suitable Location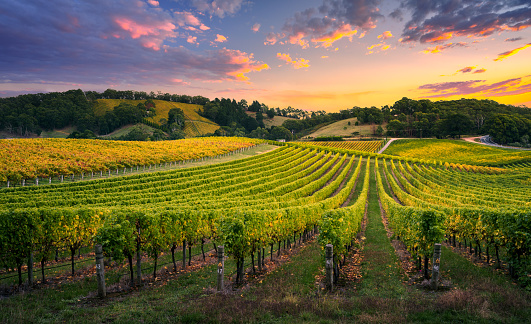 To be a successful winery relies heavily on where you cultivate your grapes. As previously said, your location depends on the type of grape you intend to cultivate or the grape type.
Grapes survive bigger in warmer regions in general; that's why so many wines from southern France, Spain, and California are available.
It's not unexpected for wineries to operate close to each other growing a vineyard in the same environment as another successful vineyard reduces the probability of failure. Furthermore, while you may believe that this will only result in rivalry, it may also result in local support and networking opportunities.
Size – number of wines you plan to grow? Any soil restrictions and preferences are also criteria for selecting a location.
The business plan for your winery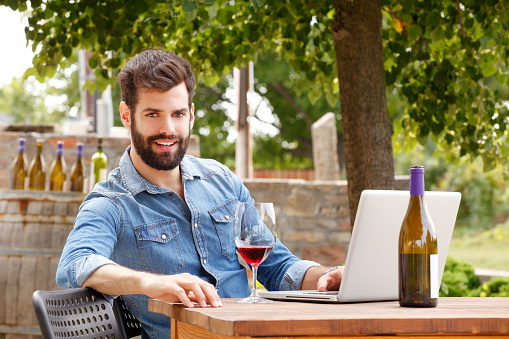 This should be unsurprising, as anyone considering starting a business of any kind will require a business plan before investing any funds.
Take your long-term ambitions and brand into account in your business plan to keep it effective and sustainable. You can better estimate a budget since you now know your grape breed, size, and location.
Assess the expenses of production and distribution. Then, make preparations for the years ahead. When are you going to break even? How long will the grapes take to mature? How long will it take to make and age the wine? Will you need to borrow money to start this business? Who do you see as your main rival?
Examine all elements that could either cause your rise or fall and have solutions available for any challenges that may come when your company is already up and running.
Permits and licenses for winery business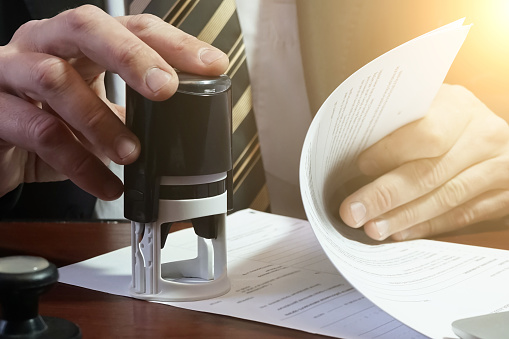 Though all businesses require permits and licenses, the wine industry's rules are extremely stringent.
When starting a winery, you will almost certainly encounter the following paperwork;
FDA registration
Local laws; differs in the county, state, and country.
Label approval from Alcohol and Tobacco and Trade Bureau
Business License or Permit to Operate
You should also pay attention to the following paperwork;
Laws governing cross-state or cross-national sales
Getting your label trademarked
Liquor Permit
Employer identification number (EIN)
Certificate of Occupancy
Additional licenses if you intend to serve food.
Consider employing a wine-compliance agency if you are troubled about missing a permit or license that's particular to your winery and locale.
These organizations assist wineries in understanding and complying with all federal, state, and municipal requirements, saving you from making wrong decisions with the government.
Winemaking equipment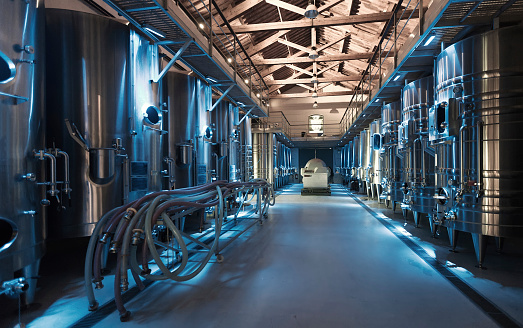 To transform your grapes into wine, you will need winery equipment, which isn't inexpensive.
Take into account the size of your winery, the amount of wine you plan to produce at a given moment, and the amount of storage space you'll require.
Once you've figured out all of the numbers, you can start looking for winery equipment that will meet your needs without being too expensive or large.
POS system for wineries
Farming and cultivation equipment
Filtration system
Bottling, labeling, cooking, and packaging system
Grapes crusher
Temperature regulator
Fermentation tanks
Piping system to transport wine throughout the winemaking process
Create your winery structure
You should know the size of your vineyard already, so you can start planning the architecture and flooring plan arrangement of your winery, which will be where your wine will be made, sampled, stored, and sold.
Evaluate what you require in your winery, such as gear and storage room, and then what you desire.
Do you wish to provide a posh tasting room for your visitors? If so, where? In the retail industry? On a courtyard, perhaps? In the basement?
If you're going to provide food to go with your wine, you'll likely need a separate room for that, as well as a kitchenette. Next, determine what your small business additional areas of activity will be.
Marketing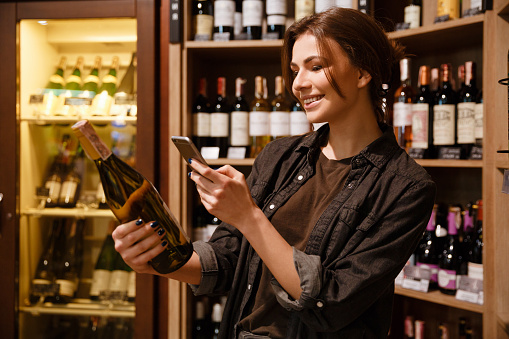 Finally, your wine business should be functional from steps one through seven. However, that does not imply that people will be pounding on your door. The wine industry is fiercely competitive, and you'll need to sell your wine effectively to stand out.
Winemaking and sales are both competitive, and getting into the market isn't as difficult as it may appear. It's important to identify your market niche and how you may differentiate yourself.
Assess who your target audience is and what they expect from a wine. What factors do they consider when purchasing wine? Price? Region? Label? Design? Age? This should be revealed by the market research conducted as part of your business plan.
Engage with whatever the answers are. Promote your grand opening in stores, on television, and social media, among other places. You should be present wherever your target audience is.
Customers' purchase decisions are greatly influenced by name recognition, so if they identify your label or name at the groceries, you'll be a front-runner wine for them to consume that night.
Consider starting a wine club and promoting it on your label to maintain customer retention. If they like your wine and realize that there's a way to learn more about it online or in person, a wine bar or club stamp or sticker can help you build a loyal client base, which is essential in the wine industry.
Raise funds for your winery
Most budding winemakers, specifically those exploring how to establish a winery, won't be able to come up with $1.5 million on their own, so they'll need to seek outside help.
The latest vineyards may have difficulty obtaining debt-based loans as with any entrepreneur. Thus, financial backing will most likely come from a blend of equity funding, bootstrapping by family and friends, and loans.
Also, irrespective of the nature of the loan you apply for, a significant individual credit score, revenue growth, time in business, and financial position will boost your likelihood of approval, so the ideal time for a loan would most possibly be after a peak period.
Bank loan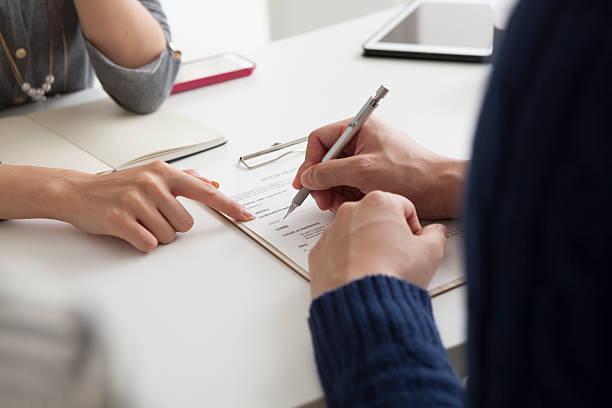 Because the wine industry is extremely risky, obtaining a bank loan may be difficult for vineyards. To safeguard their interests, banks may demand a high deposit — foreseeably up to 50percent of the total loan — if they authorize a vintner's loan application.
If you're resolved to get a bank loan, a credit union or your local bank can be a better option than a larger, regional branch. Even so, expect to put down a large deposit and pay a significant lending rate than customary. You can also anticipate a wine assessment.
A business line of credit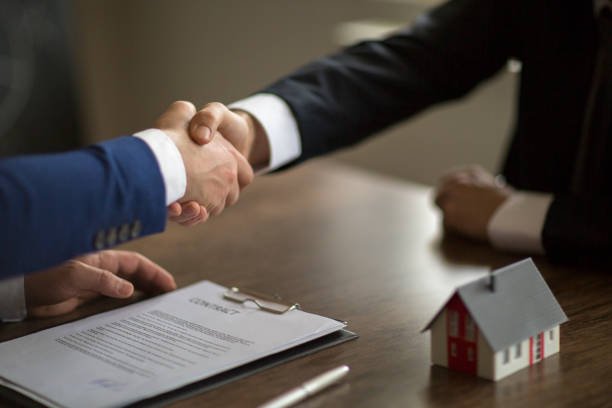 As with any agricultural company, Vineyards may suffer periodic highs and lows. But, because you may draw on a business line of credit if you need one and pay interest on the amount you use, it's excellent for getting you through those hard patches.
If you don't cultivate all of your grapes, as with most vineyards, you can use your line of credit to acquire grape inventory to mix or augment what you do crop.
Equipment loan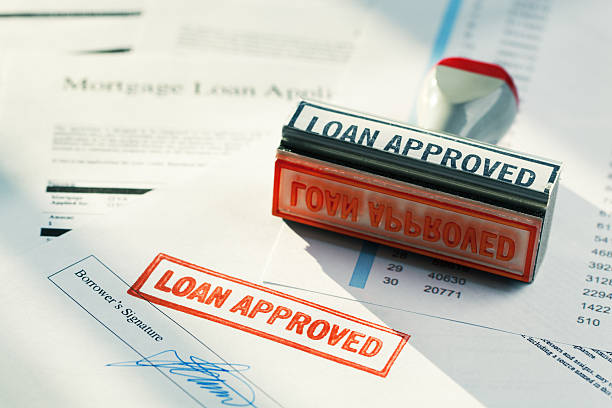 Equipment is one of your biggest initial costs; therefore, checking into an equipment loan is a great one for wineries. If you're granted, your creditor will pay up to 100percent of the purchase of your equipment in advance, which you'll refund over time, plus interest.
Equipment loans may also be particularly ideal for startups than other types of financing. Because the equipment serves as security, lenders are just as concerned with the equipment's worth as they are with your business's performance history.
Business credit card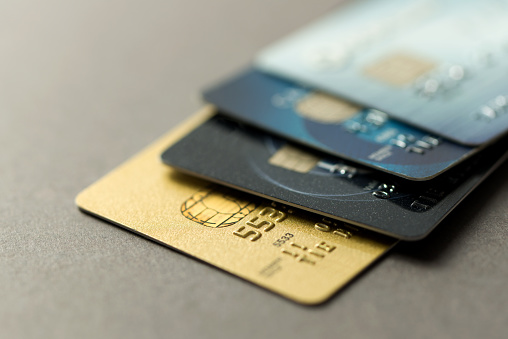 Like any other entrepreneurship ventures, Vintners use their business credit cards for a lot of their lesser purchases, and they often have a significant load as they first start. Use a credit card with a lengthy 0% intro APR time frame to reduce your preliminary interest rates. This helps to carry a balance credit for the time span of the introductory offer.
What does it cost to start a winery?
A winery can cost about as much as $600,000 to start in competitive terms.
As stated in the introduction of this piece, starting a winery is not an inexpensive endeavor. On the contrary, it requires a significant amount of money to start a winery, not providing a quick income. In addition, grapes take roughly five years to develop, and wine takes even longer to age.
As a result, even if you have a solid long-term plan, you must be prepared to lose money when you first open your winery. Your business plan is an excellent resource for determining your financial plan and how it will be allocated across all of your expenses.
Decomposing the startup cost for a new winery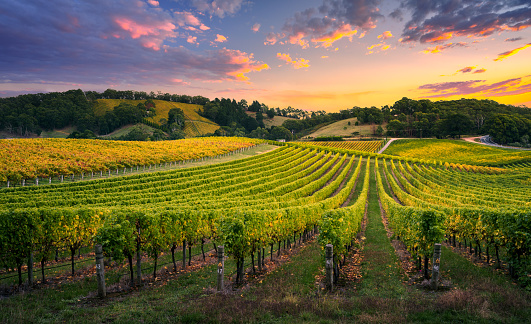 Your vineyard will be the most expensive. For example, in the United States, one acre of grape land costs at least thousands of dollars — and this figure is expected to increase considerably over time.
It's important to remember that those are only the early land costs.
Added expenses will be high when constructing the land, especially over the first few years of operation. This can cost the same as a lower pricey acre of land, bringing the total to tens of thousands of dollars.
You will need to include equipment expenditures to manage the vineyard and actual wine production costs. This can add a significant amount to your bill.
Not only that, but you will need to construct the winery, which will house your equipment, winemaking and storage, and a wine tasting room. This project will cost a lot of money.
Remember about the grapevines that you'll need to buy. The cost of these will differ based on the grape and the vine's maturity.
It would help if you did not overlook the regular purchases over time. This involves merchandising, marketing materials, bottling and labeling your wine, obtaining permits and licensing, and paying employees.
So, as you can see, owning a wine business will come at a cost. But, on the other hand, Wineries can be tremendously profitable in the long run if you have the tenacity and discipline.
Long term wine business recommendations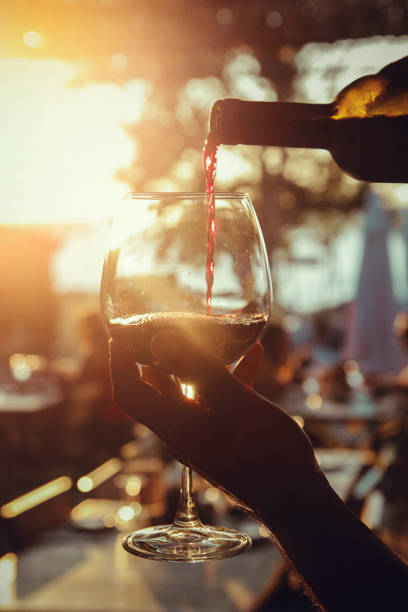 Irrespective of your wine business strategy, remember that your sustainability is ultimately determined by how well you conform to your customers – and how well you stay up with their purchasing patterns, changing tastes, and the market as a whole. This is one of the most important aspects of starting a successful winery.
Industry forecasts offered in Silicon Valley Bank's "Status of the Wine Industry 2018" study, for instance, provide valuable insights for both new and experienced vineyard business owners.
To begin, wineries will need to adjust their sales and marketing tactics to accommodate a changing audience. The bulk of today's wine buyers, per the survey, are cost-conscious, epitomize value and experience (which in this case may be regarded as standard divided by value) over elegance for the sake of elegance, and regularly buy online.
Going forth, all vineyards, particularly those that rely heavily on tasting rooms for sales, should carefully set up an easy-to-navigate online store and, if feasible, place their wines in the $12-$25 ideal range which is in high demand.
Prospective winemakers should be wary of rising arable land rates, yet another incentive to pursue an alternative business plan. Furthermore, all domestic wineries should strengthen their defenses against the growing competition from low-cost overseas imports, which are reaching new highs.
Local wineries are finding it harder to distribute to restaurants, continuing a ten-year trend. That may make the recommendation to have an online store and enhance the onsite tasting process even more important; it also gives vineyards a chance to be more creative with their marketing and focus their sales on local eateries.
Launching Your Winery Adventure
This article might well have ripped the romance out of starting a wine business, but it's essential to be aware of the hard work that will be required to build a profitable vineyard where you can unwind and take in the scenery.
It takes a lot of effort and money to start a winery. If you're disciplined and ready to wait for a return on your winery venture, therefore, this article can assist you in getting started.
For more information on how to start a business Entrepreneurship Group has a number of informative article to help guide you through your entrepreneur journey!
Here are some helpful articles by Entrepreneurship Group to get your business off the ground:
1.Business Structure:
What is Entrepreneurship? 2022
Entrepreneurship: How to start a business in 2022
11 different areas within a business
How To Learn About Business 2022
Blueprint For Success Business 2022
2.Business Planning:
How To Write A Business Plan 2022
How To Evaluate A Marketing Plan 2022
How To Create A Professional Online Presence (2022)
How To create a business profile 2022
3.Business set up:
How to decide on a business name? 2022
Low cost Business Name registrations 2022
Best Domain Name Providers 2022
8 Best Accounting Software Programs For Small Businesses 2022
11 Best Project Management Software Programs for Businesses 2022
9 best Staff Management Software Programs for Businesses 2022
27 Best Web Hosting Services for January 2022 (Providers Ranked)
7 Best Landing Page Builders 2022
4.Business managing:
How To Increase Revenue From Existing Customers 2022
How To Manage A Creative Team (2022)
9 Best email marketing software tools 2022
4.Entrepreneur Health and well being:
Simple Healthy Diet Guide For Business Owners 2022
Exercise Guide For Business Owners & Entrepreneurs 2022
How to Meditation guide for business owners 2022
20 best supplements for memory improvement 2022
Founder of Entrepreneurship Group, Lachie Hiriart